We are very happy to welcome a new co-worker in our office in Uppsala: Thomas Brindt! We are now three people working at the office Ralf, Jacob and Thomas! If you are ever passing by Uppsala, feel free to stop by and say hello and we will give you a tour of our small office and the town! Interesting land marks here in Uppsala includes the tallest cathedral in Northern Europe and a royal castle from the 16th century.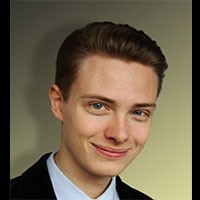 You might have noticed that our blog and our social media channels like Facebook (185 000 followers), Twitter and Google+ have been updated much more frequently lately, this is thanks to Thomas. If you have some information you want to share on our official blog or in our social media, like a new book project, exhibition, workshop or travel story, contact him at thomas[at]1x.com. If you have some news of special interest you might even be published in our new e-magazine!
Thomas will take care of support questions, so if there's anything you need help with, don't hesitate to contact him at support[at]1x.com or by using OEmail.
He has a background in media production and will come up with new and inspiring ways to present your photos.
In his free time, Thomas performs as a stand up comedian. He also likes to induce a bit of humor in his own photography. The camera of choice is his trusty Iphone with which he likes to point out the humor in everyday life.
To read an introduction from Thomas himself,
visit his profile
.
Thomas is here to help you solve problems and to promote your photography in many different places. Please join us in welcoming him in the comment field below!