by Yan Zhang
A volcanic mountain is of a very special geological feature – it has an opening in the earth's crust from which molten lava, rock fragments, ashes, dust, and gases are ejected from below the earth's surface, when it erupts.
For a long time, volcanoes and volcanic mountains have been interesting subjects for many photographers, because these mountains often show a powerful force of nature when they are erupting, illustrate some perfect symmetric cone shape on the top when they are in silence, and are visible from a very far distance. All these features consist of special attractive elements from a photographic perspective.
Since I started my photography journey in New Zealand, I have noted that New Zealand is a country with many active volcanoes even at this time. In 2012, during my first photography trip in North Island of New Zealand, I was originally planning to undertake a long hike across Mount Tongariro, but this plan was eventually aborted due to an eruption of this active volcano mountain. After that trip, I have had a desire to take photographs of New Zealand volcanic mountains. This plan was finally fulfilled in 2015 when I undertook a backpack trip with my daughter to Mount Taranaki..
1X has been a rich source of volcano images taken by most talented photographers. I made this impressive images published on 1X over the years. I hope you'll enjoy these beautiful volcanoes or volcanic mountains – either in erupting or silent from all over the world.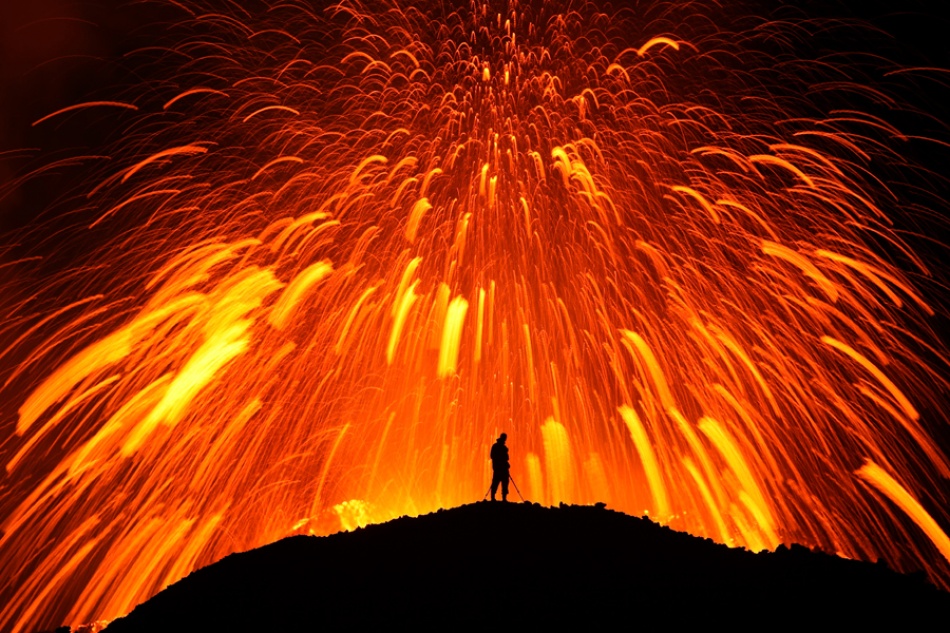 "Eyjafjallajokull volcano, Iceland" by Skarphedinn Thrainsson