This impressive and rare shot of a snowy owl in full flight was captured by the surveillance cameras of the road network on highway 40 on the Island of Montreal in Canada.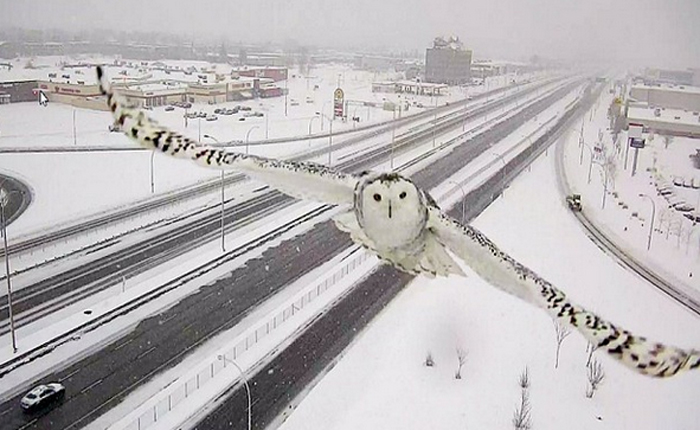 Wildlife experts suggested the curious owl was attempting to perch on the camera to watch for prey in the surrounding fields. Many photographers have spent years trying to capture such an image.
Although this is a great and rare shot, we are very proud to show you exceptional snowy owl shots taken by talented 1x photographers.