by Raul Pires Coelho

I always say, photography is to be seen and enjoyed as paper in hand, especially if it is printed the traditional way: enlarger, gelatin silver paper, chemicals, and so on.
You can only understand what I mean if you've had a traditional print like that in front of you.
But this is the XXI century, photography has travelled far in its short life. Today digital images rule, I guess we can still call it photography and we are members of a website about photography where digital is the medium. Even traditional prints and negatives can be scanned and wide sharing is possible. As well we can always buy a print from whatever we see online.
But I think that even on a computer screen I can spot the analogue process behind the image, there is no replacement for the black and white that comes from silver on a negative, or even colour negatives or positives, there is always that unmistakable feeling.
So what I did was for search for tags like analogue, kodak, ilford, adox, mamiya, rolleiflex, and a few more.
And believe me, even on a screen, the "film look" still have that distinct feeling and can be thoroughly enjoyed: true grain, compressed colour, the poetics of film photography!
Hope you like it.
And my respect and admiration for all those represented here.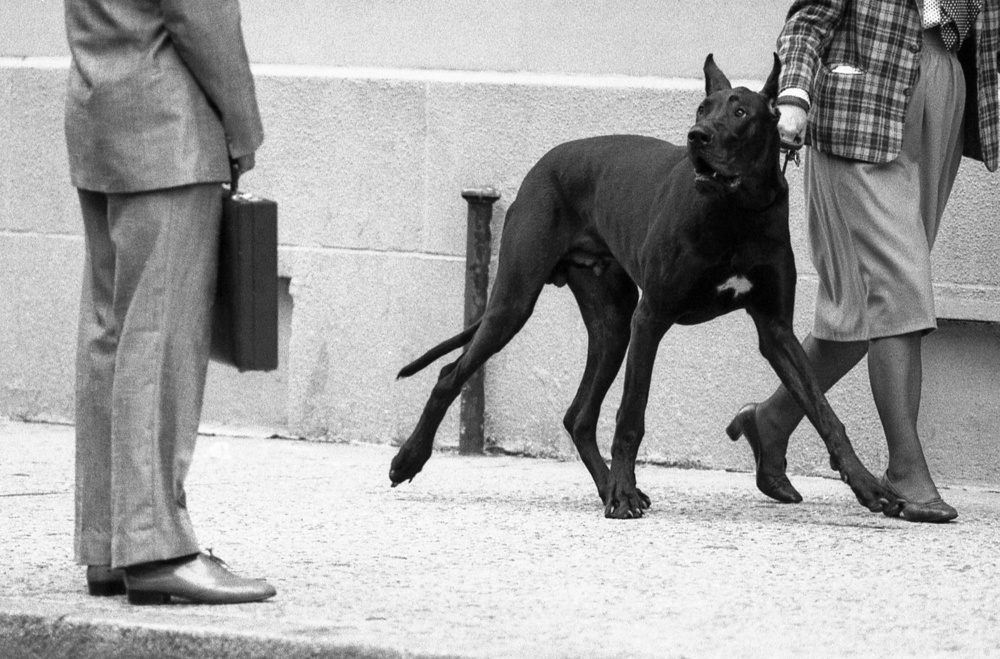 "Great dane bodyguard" by Dieter Matthes