by Editor Miro Susta
What is beauty? What does beauty mean in photography? The Japanese writer Tanizaki Jun'ichirō said: "What is called beautiful is usually the result of the practice of daily life".


One thing is clear: people want to be beautiful, as in the rest of the animal kingdom, nature has arranged for "beautiful" representatives of the species to be preferred when choosing a partner.


So we come back to the question "what is the meaning of "BEAUTY" in photography?". For example viewer comments on a photographer's picture as a beautiful picture, the photographer understands the comment in a positive sense.
He feels beautiful as positively harmless and the viewer's comment can be extended later if necessary.

In this way the viewer marks his interest in talking to the photographer. From his point of view this is a suitable beginning of communication. What follows is eloquent silence.
For many photographers, however, BEAUTIFUL is a spongy phrase, appearing superficial and thus a suspicious category.


The aesthetic judgement about beauty has its subjective origin in the viewer comment, because there is no personal interest in beauty but it claims that the beauty to be generally valid.
The viewer assumes that he shares his feelings with all other people as beings of reason and senses. Beauty thus raises the claim of subjective generality.

The aim of this article is to present beauty in a selected theme, the Sleeping Beauties, which in my opinion could be important for photography and which could be the source material from which the photographer compiles his individual recipe for beauty.

This individual aspect always becomes apparent when discussions fail due to undivided basic prerequisites. So readers/viewers will discover nothing new, but they most probably will enjoy it.
Photography is a way of looking at the specific subject, looking at the person, looking at the nature, looking at the landscape or looking at the world differently.

We can find woman, bird, animal, flower, tree, vehicle or even any architectural structure beautiful, diverse and taxing, however I wish to state that people and wildlife are belonging to the most rewarding areas of beauty photography.
But do not forget that while capturing people and/or wildlife photos the sensitivity is key; to spot the subject, make your approach, choose your moment.


Just enjoy viewing the "Sleeping Beauties" from the 1x gallery. Many thanks to all authors for their contribution.
Let start with the beautiful colourful images. I am sure that all of us are aware that colours are very important in beauty photography, they draw the viewers' eyes nicely into the scene. Here few examples.


The art of black and white photography is surprisingly difficult to master, and it takes some effort to get it right. But if we manage it, black and white photographs may be beautiful, very often even beating the colour ones.

I hope that wildlife photography will encourage more people to preserve that beauty for posterity. Here some beautiful examples of sleeping wildlife beauty.


Following some creative inspirations for "Sleeping beauties" photographs.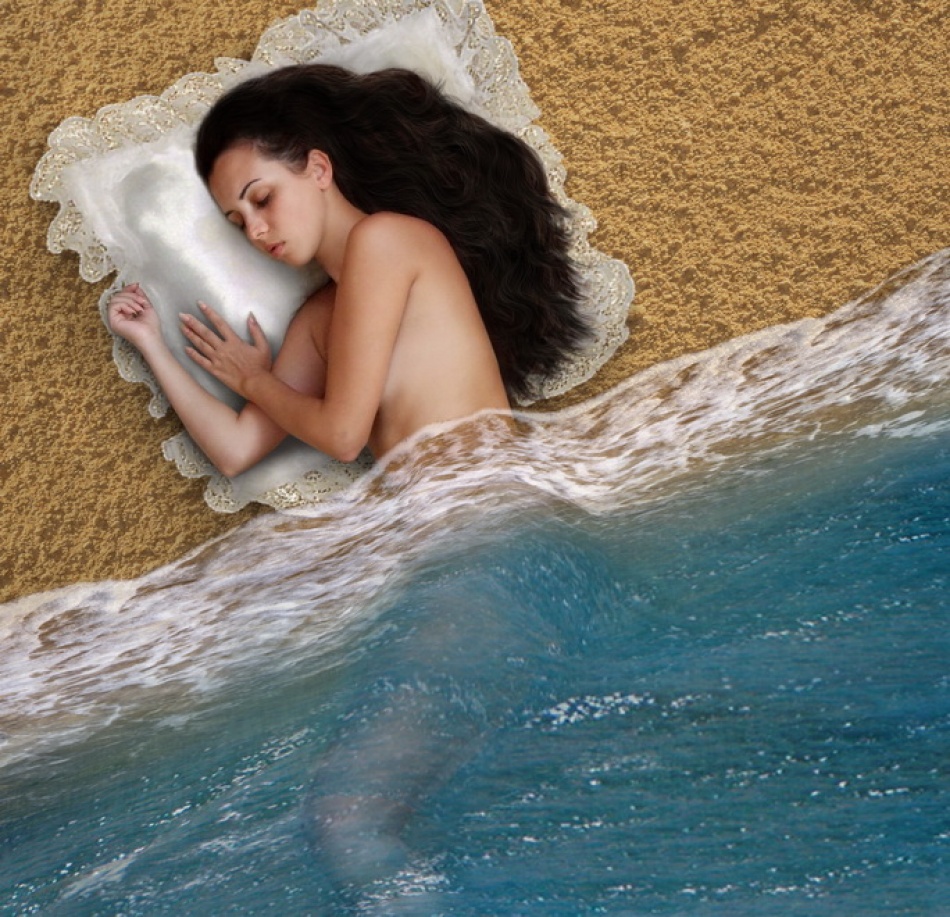 "Sleeping on the beach" by Irina Kuznetsova (Iridi)

Or just sleeping beauty in portrait photography, how do you like it?

Beauty is not an ideal, not a wishful thinking and not a utopia. Beauty is greatness, courage and self-confidence.