A group of talented artists from AKQA took on the challenge to raise awareness for shelter animals and pet adoption in São Paulo, Brazil, and their art project, Canismo, is making a huge splash – literally!
Four shelter dogs are recorded using both high-speed photography and slow-motion video as they shake off different colors of non-toxic paint. The video is being used for promotional purposes, and the photographs capture the dogs in mid-shake as the paint flies in a thousand directions.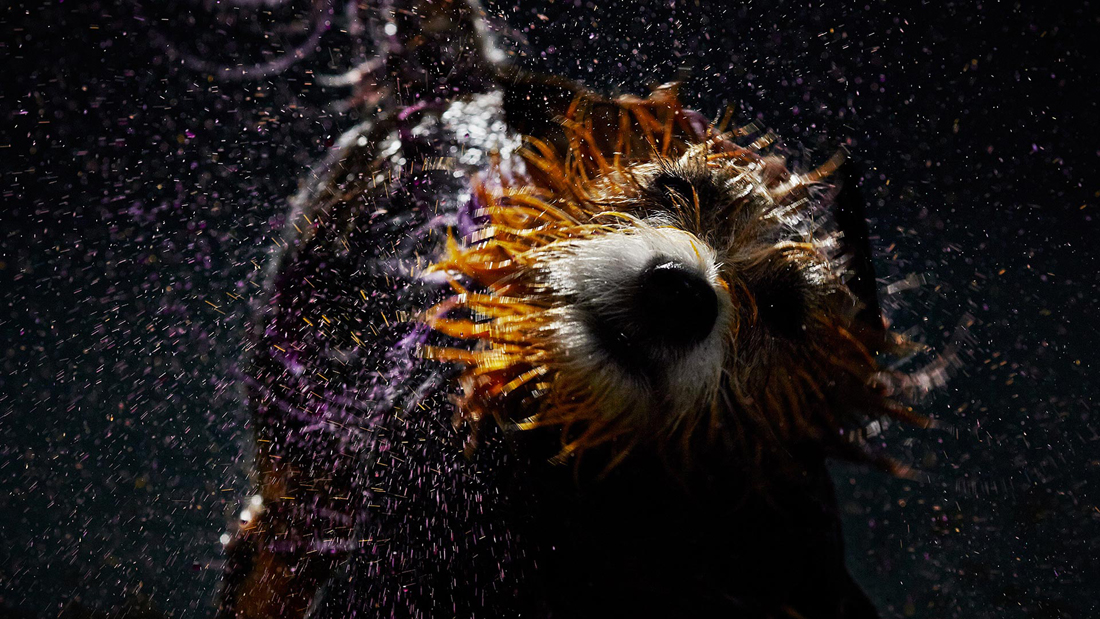 But the real genius of this project is actually in the receiving end of the flung paint. When each "artist" shakes – as all dogs predictably do when they're soaking wet, of course – the cornstarch and food coloring based paint splatters nearby canvases, creating one-of-a-kind works of art that would surely knock the socks off Jackson Pollock himself.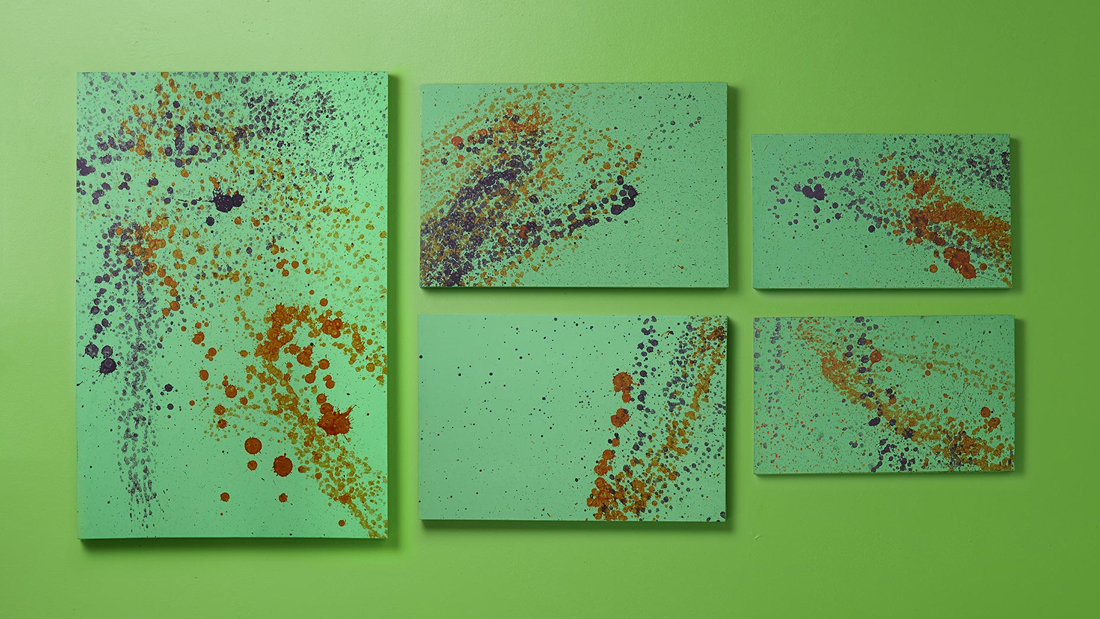 From the Canismo website:
"The shake of the paint reveals a remarkable exercise of freedom, where each drop of ink bears the stain of prejudice. The combination of different colours in the paintings shows the mixture of breeds, as random and as beautiful as each mongrel dog."
What's most impressive about this project is how cleverly thought out it is, using a combination of video, photography and paintings to raise money for a cause that is in dire need of attention. Kudos to everyone involved for pulling out all the stops.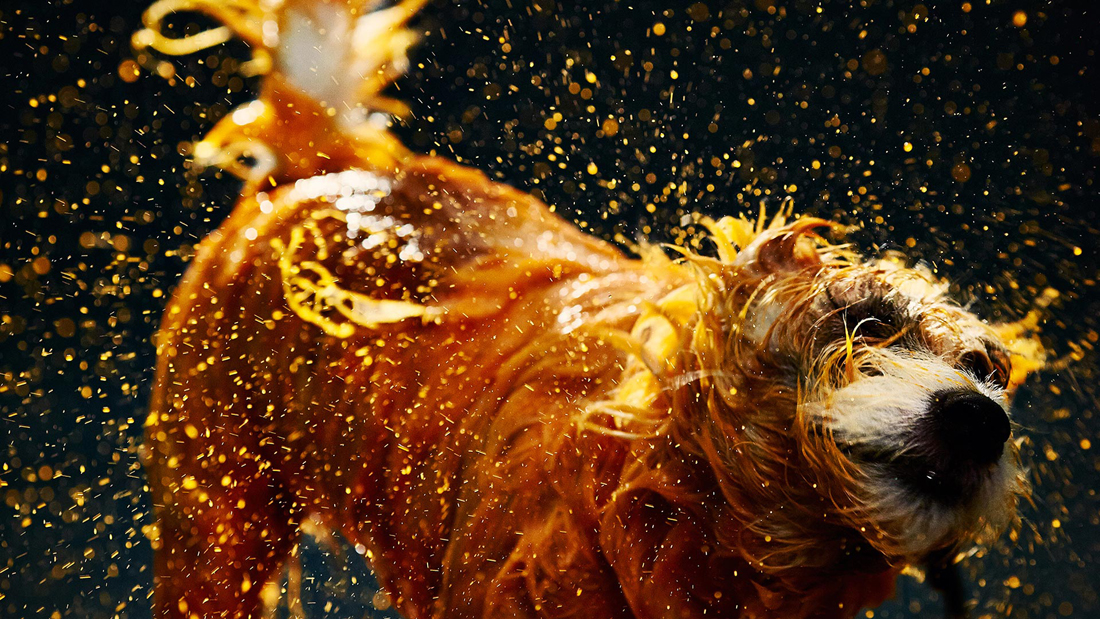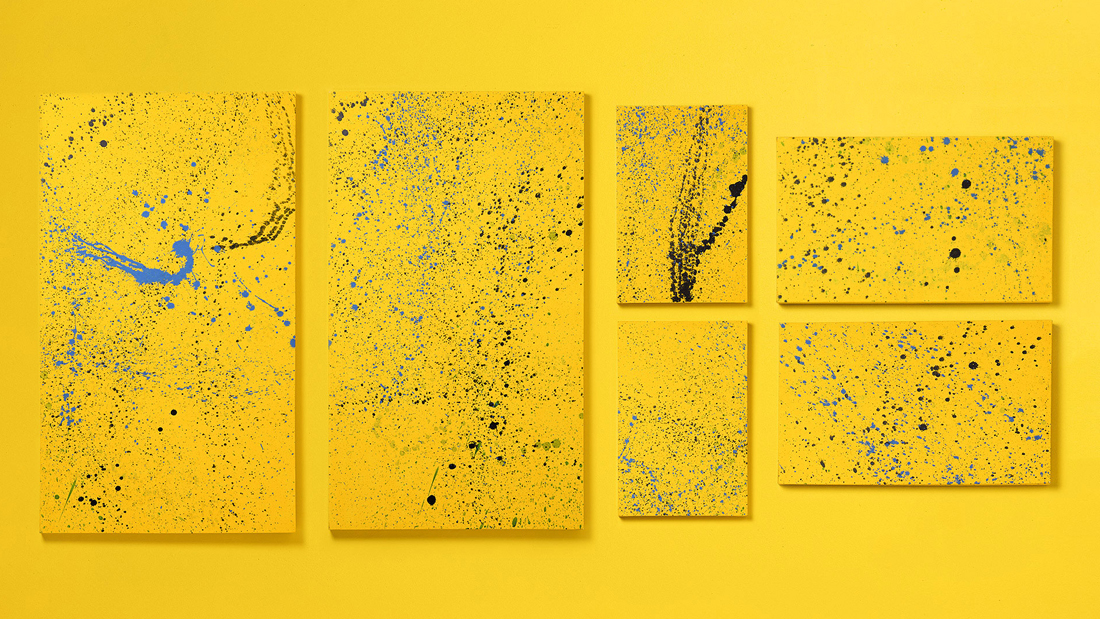 By the way, Jackson Pollock's No. 5, 1948 went for $140 million in 2006 — the third most expensive painting ever sold. Now that's the kind of number that would redefine the word "rescue" for sure!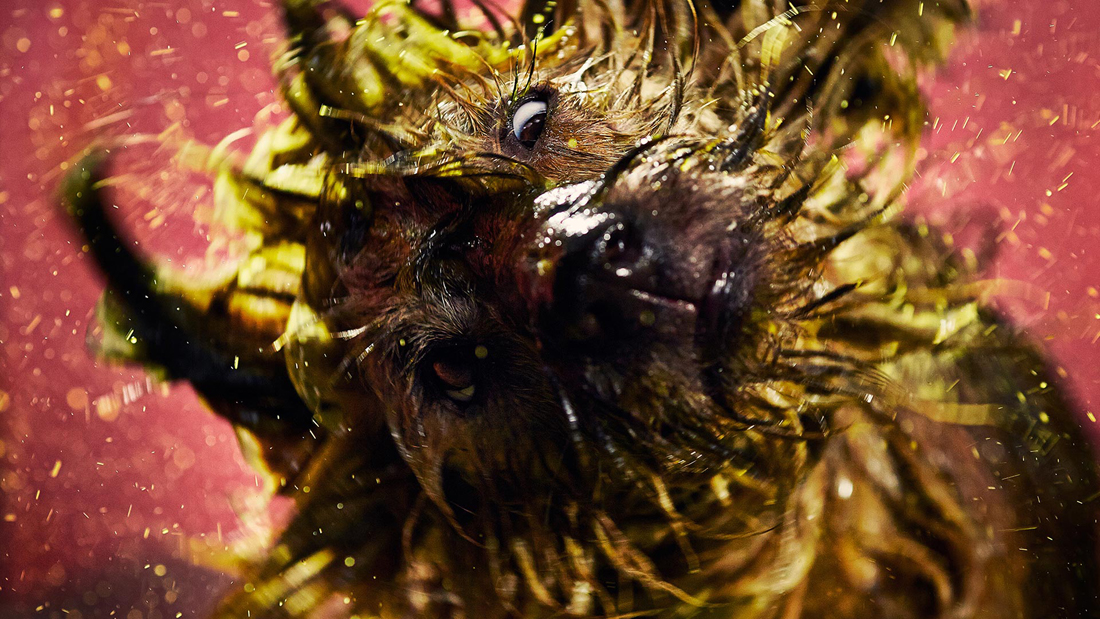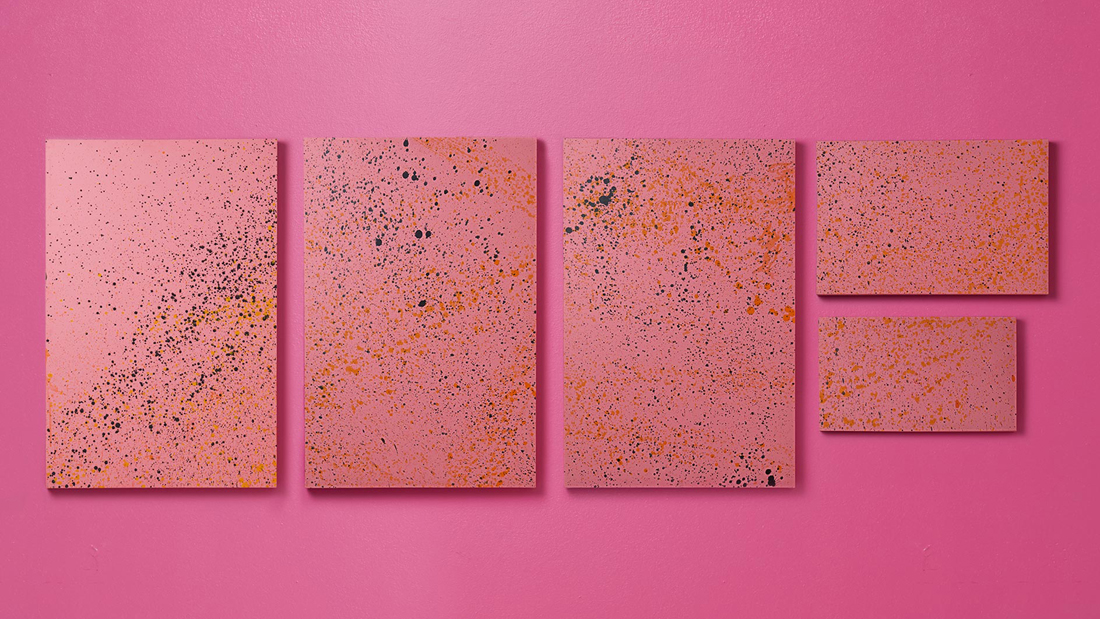 The photographs and 18 paintings will be on display from May 9 through June 9, 2015, at Perestroika's Black Wall Gallery in São Paulo. All of the proceeds from sales and donations will go to Jardim dos Amiguinhos (Garden of Little Friends), a local nonprofit animal rescue organization, where many of the artists' furry friends reside, patiently waiting to be adopted.
Images and video courtesy Canismo