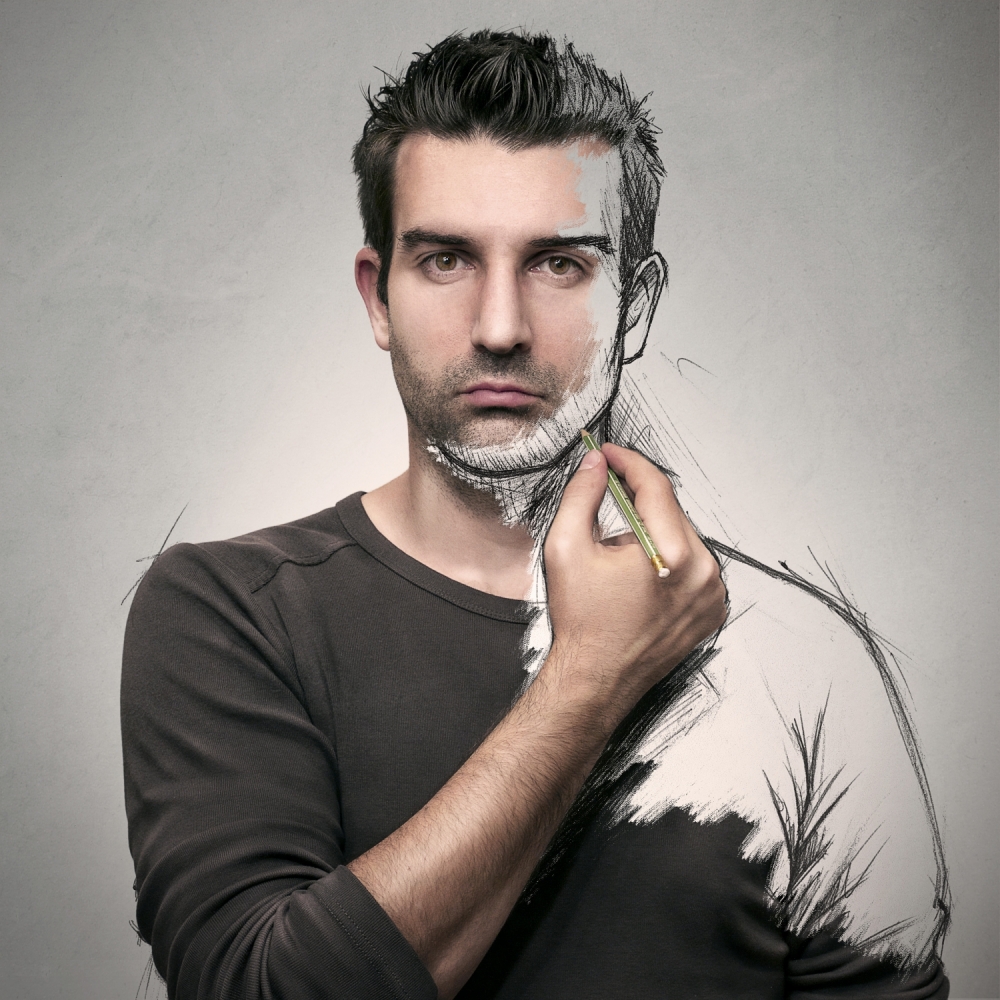 We are many who have followed Sebastien Del Grosso's self sketch series and have been impressed by the unique qualities of these images. I'm sure many have wondered how these images are being made and how he came up with the idea in the first place. Here's where 1xLearning comes into play. Through 1xLearning you can see how well known photos were created, all the way from the basic idea to the final touches in post production.

Sebastien Del Grosso has been kind enough to write a tutorial on how one of his self sketch photos was made. For a limited time only, you can get it for free on 1xLearning. Have a nice weekend!
You will find the tutorial here.