by Graham Daly
Have you ever considered or desired to see your imagery in a coffee table book on somebody's bookshelf, on the tables in some coffee shop, or even on the shelves of your local bookstore? Are you currently debating whether or not you should or can publish a photography book?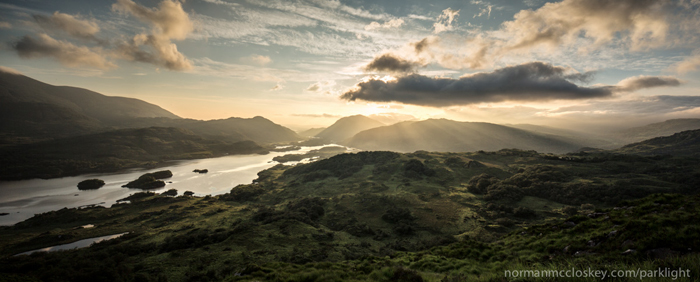 Image from the book "Parklight" by Norman Mcloskey


Well, this is something that runs through my mind quite often. There are certainly a lot of factors and variables to carefully consider before embarking on such an endeavor. Thankfully, I know a few Photographers here in Ireland who had those same thoughts and debates in their own minds, and ended up pursuing their dreams and publishing their own photography book.
One such photographer is Norman McCloskey of Norman McCloskey Photography and of Evermore Photography who is the author and publisher of ParkLight – a fantastic book which focuses on and showcases the outstanding beauty of the Killarney National Park here in County Kerry, Ireland.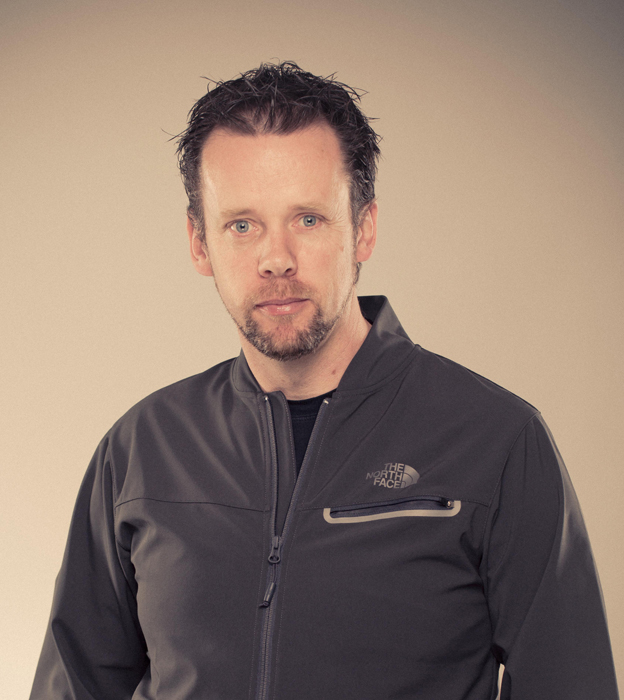 Let me share some of Norman's thoughts on book publishing with you through this interview.
What motivated you to publish your own photography book "ParkLight"?
I had been photographing the landscape for over 15 years, devoting a huge amount of time to it and taking it very seriously but without it really going anywhere.
The idea of finding a project to focus on was always there and to be honest a book was the last thing I was thinking of. But whilst on a hike in the Killarney National Park, in an area that I thought I knew but didn't at all, it struck me that there was a huge amount of potential to photograph in the park itself.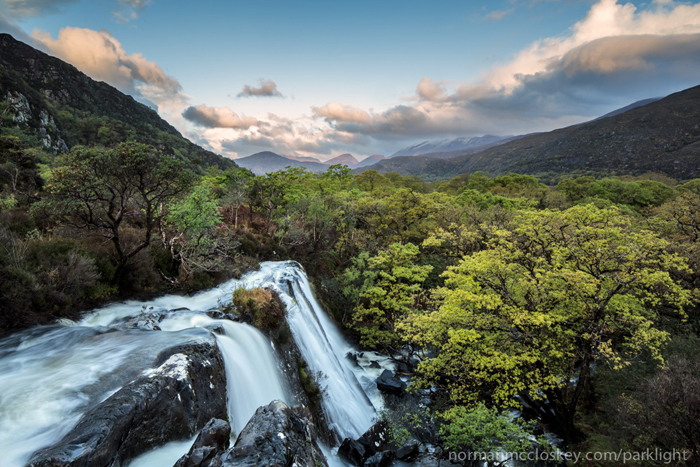 The next thought that came into my head was that there was enough to fill a book and despite coming up with all the excuses as to why I could never achieve it, the idea just wouldn't go away.
At the time I had been witnessing the explosion in popularity of landscape photography, fuelled by digital cameras. Whereas a few years before, I could name on one hand the amount of landscape photographers in Ireland, there were now new names and websites popping up every month. There was a secondary motivation in publishing a book to make up for lost time that I had spent keeping my work well under wraps and it worked incredibly effectively!



What was the best part about the ParkLight Book project?
Absolutely everything. From the moment I got a publishing contract, which I later tore up, to sending out the first copies in the post, I loved every minute of it and was very proud to be working on it and of the end product. It was exactly what I was looking for, a project with real focus, one that I was totally energised by and most importantly one that had real merit.
But obviously the most enjoyable part was simply spending so much time in such a beautiful place. Almost always alone, witnessing the best our country has to offer in terms of majestic scenery, natural beauty, and wonderful wildlife.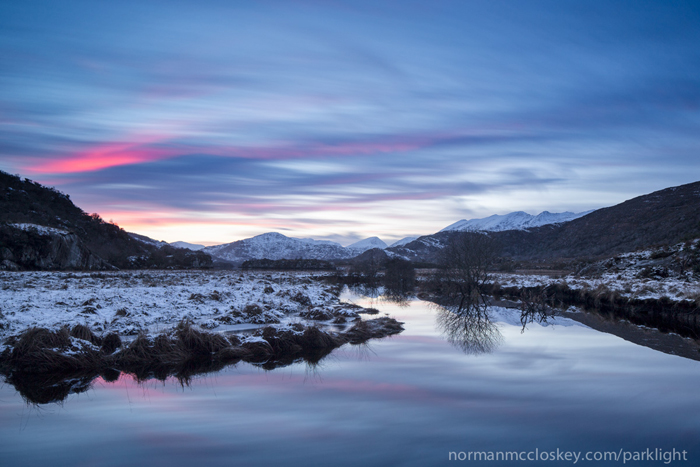 What was the worst or hardest part?
The hardest part was spending so much time away from my family. Landscape photography can be and almost always has to be a very selfish pursuit and I was so committed to the project for three years. During that time you do feel guilty for not being there and that was tough despite having the full support of my wife and kids.
There was also the decision I had to make when parting ways with the publisher who at a very late stage tried to force a change of direction in the project that I couldn't do. We tore up the contract and I returned the advance but spent a few very dark days until a friend who knew very little about photography pointed out that I had done all the hard work, I just had to figure out how to finish it. That was a very empowering realization to come to.


When did you start the project and how did it take to complete?
I had that walk in the park sometime in 2006 I think. I ended up on an expedition with a book publisher in the Antarctic in 2008 and threw the idea out there over dinner, which wasn't shot down.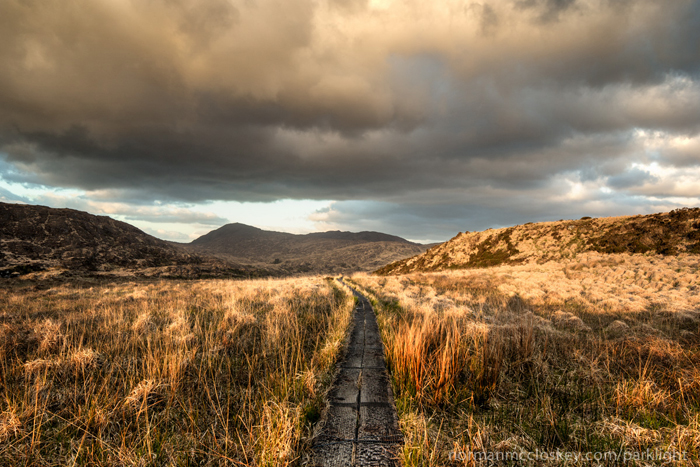 My next meeting with him was in 2011 and having walked out of that meeting with a published deal, I began to start work on the project properly the very next week.
So, no one can ever accuse me of rushing into anything!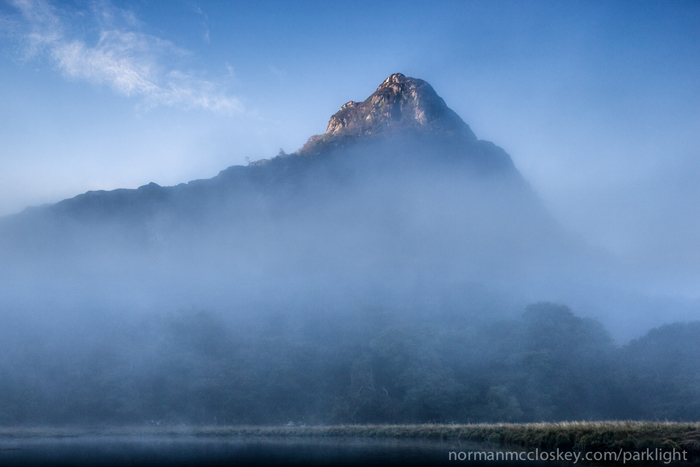 Did you self publish or did you go through a Publishing agency?
In the end I self-published due the conflict in ideas that arose with the publisher at the very end of the project. They wanted me to include lots of people to maximize commercial appeal, and I was horrified at the thought. Self-publishing is a daunting task but I had a lot of experience in bringing out books for the photo agency that I had been working at for 14 years at that stage.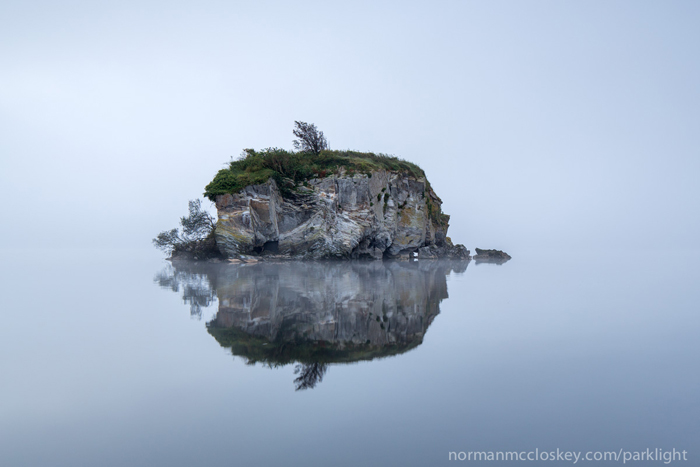 You do of course need some substantial finances in place to pay for a print run and book design. I was aware of Kickstarter and saw some photographers I knew do very well with their book projects on it. However, the same doubts and lack of confidence that held me back for all the previous years made me very reluctant to put it out there, open to failure. My book was going to get published, and if I had 1500 copies in my living room a year later I'd deal with it better than if I never had done it at all.
What are the costs involved in undertaking such a book project?
For a print run of say 1000 copies you are looking at between €8000 - €12000 alone for design and print. You then have distribution, storage, packaging, promotion, and tax to consider. Those elements will vary greatly depending on the nature of the book and how it's produced. The figures sound high but when you self publish you keep all the proceeds apart from when you sell through a distributor or third party.
I worked very hard to pre-sell the book as much as possible and to promote it afterwards and I was rewarded with breaking even on the project after only 6 weeks. And I'm now organizing my third re-print of the book.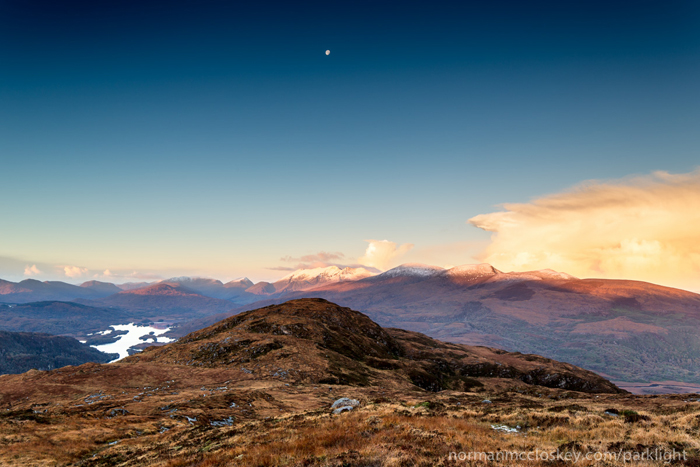 If you had to redo the ParkLight book project, would you do anything differently?
With the benefit of hindsight I would only change some of the mechanical aspects of the book such as the paper and dust jacket. I would have liked to produce a more exclusive version of it with a slipcase etc, but as it was my first project and funds were tight. I would only torment myself thinking about changing images and thinking about all the shots I left behind. I'm very proud of the book and the reaction it got, there's nothing really in there that I'd change at all.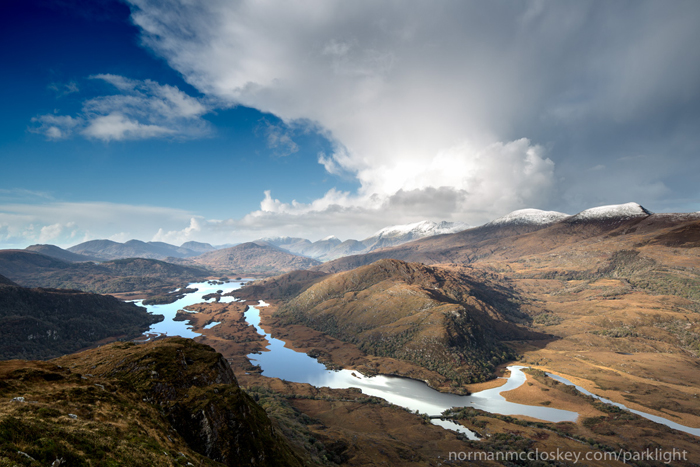 If you could give some advice to budding photographers thinking about publishing their own books, what would it be?
Be completely honest and up front with yourself and anyone you approach as to your motives for doing it and the merits of the project. If it's a purely personal project then that's perfectly fine, but don't expect everyone else to get it. You can produce small run personal books in a number of ways these days that are great.
If you aspire to seeing your book in bookshops and for it to sell then make sure the subject matter has a valid market. Do your homework in that regard and don't expect a book about Greenland to sell well in Arizona! The old cliché of "local sells" is a bit twee but it's true.
Even if you're going to self publish, through a Kickstarter campaign for example, test the project with some publishers to see if there really is any potential in it.
Edit very strongly, a smaller book with stronger work is much better than a padded out one with fillers that let it down.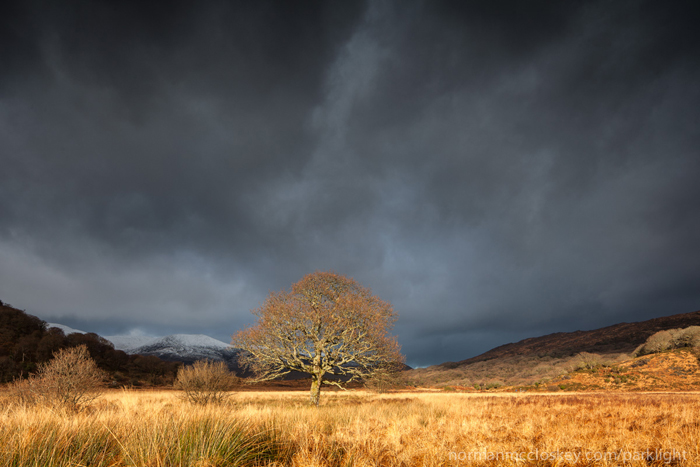 Are you planning more book projects, and if yes, can you share some details?
The minute I finished PARKLIGHT, I had 2 great ideas for the next books and both I feel would be successful but rather than jump in I decided to wait a bit. As I waited I began to return to work in an area that I always loved close to home and again I had a moment out in the field when I knew that instead this would be the next book.
I am photographing the beautiful landscape of the Beara Peninsula in the South West of Ireland. It lies to the south of the more famous Ring of Kerry but for me is far more exciting and definitely challenging. It's a big change from the National Park but I'm really enjoying it and the creative buzz it gives me is all the motivation I need to be out there.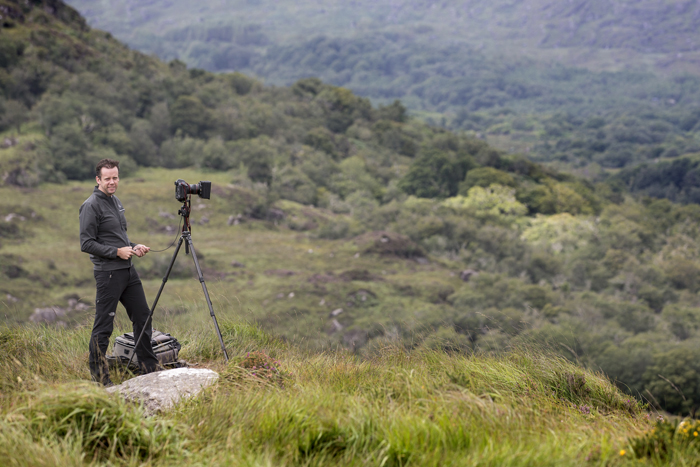 Check out more of Norman's Photography and follow him if you would like to see more of his outstanding work!
Facebook - https://www.facebook.com/NormanMcCloskeyPhotography
Instagram - https://www.instagram.com/normmccloskey/
Twitter - https://twitter.com/NormanMcCloskey