by Yvette Depaepe
Source: Lightstalking guide to adding copyright infos to your images
We all have to deal – like most people – with our photos floating around on the internet somewhere making it fairly simple for just about anyone to grab and redistribute at their own discretion.Unfortunately, there isn't a lot we can do to stop all the bad seeds out there from using our work in ways you don't want them to.
Therefore, embedding your contact and copyright information into the image itself may help. It's pretty easy to do, so even if it only stops one person from helping themselves to our photos, it's probably worth the added effort. Not to mention it's really useful to help you stay organized by utilizing keywords.
EXIF vs IPTC Metadata


Sample of ITPC metadata entry form in Adobe Photoshop.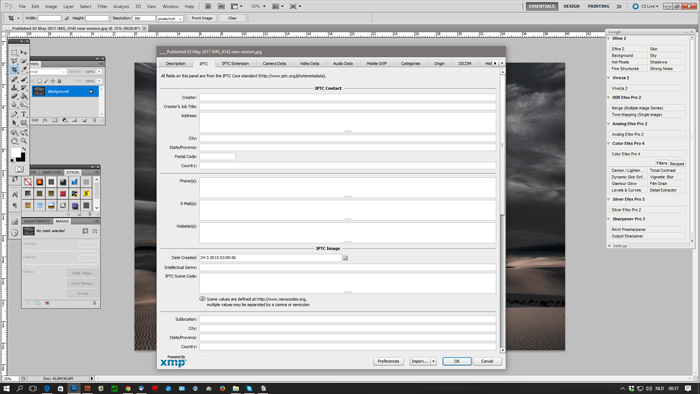 Digital cameras automatically include some metadata into our photos. Depending on how we've set our camera up, the EXIF data can also include a copyright name, but one can add even more useful details during post production such as:
Keywords,

Detailed contact information,

Model release information,

And image descriptions by embedding IPTC metadata.
IPTC is short for International Press Telecommunications. Their metadata is the most commonly used standard among news and stock agencies. IPTC breaks their metadata structure down into three different categories:
Administrative

– Creator's name, contact info, etc…

Descriptive

– This usually includes the title, keywords, subject, etc…

Rights

– Contains copyright information, model release details, property release, etc…
But let's not waste any time going into great detail here.
It will all start making more sense once we have the form right in front of us.
Using Adobe Bridge
Start by opening Bridge and navigate to the folder or photo you want to add metadata to. Make sure the image (or images if you want to apply the metadata to a batch of photos) is selected and click on File, then click on File Info.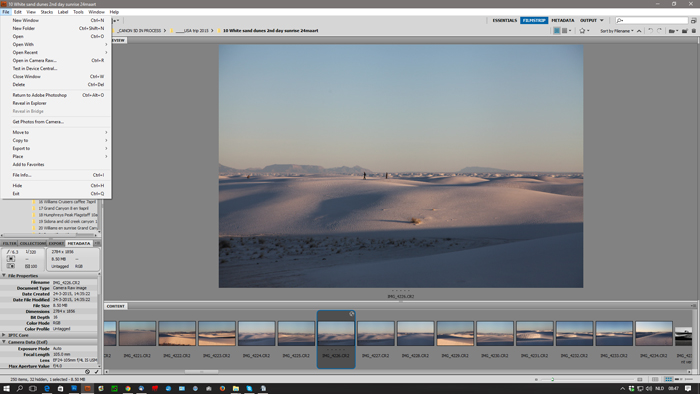 Once the pop-up appears you can fill in the data fields on the Description tab. When you get to the drop down menu for the copyright, select the appropriate copyright–you can choose from Unknown, Copyrighted, or Public Domain.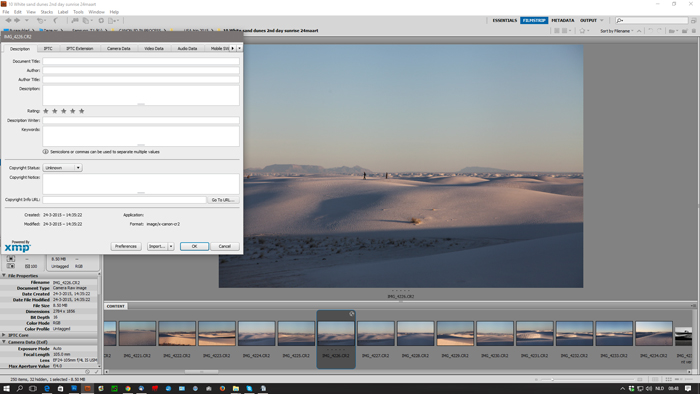 Then, below the drop-down, you'll see a comment box for you to add details of the copyright and an entry line to add a URL.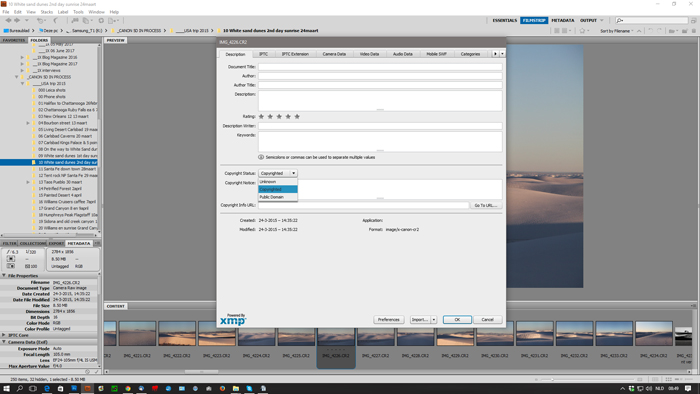 Next, jump over to the IPTC tab. Fill in each of the entry fields as you see fit. Be sure to scroll all the way to the bottom of the tab to make sure you've filled in all the fields.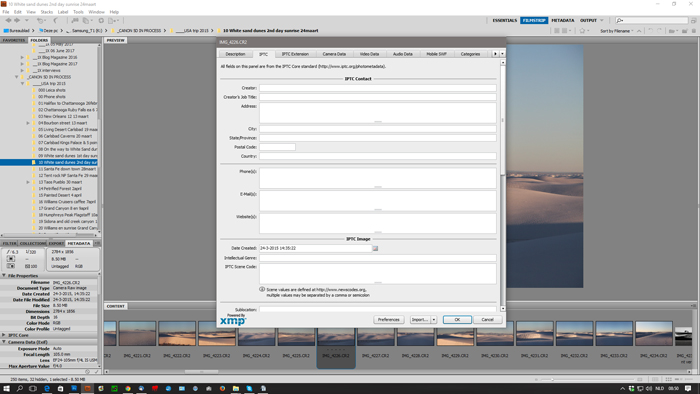 The next tab is titled IPTC Extension, there you'll find entries that are pretty specific. If you have a model in the image, you can add their contact details, age, and model release information.
There's also a section for location release details and more specific details about any artwork or objects that may appear in your photo. For the casual shooter, a lot of this may be overkill so feel free to skip it. But, if you're up to the added effort and things like model and location releases are relevant to your photo, go ahead and take the time to info to help you stay organized.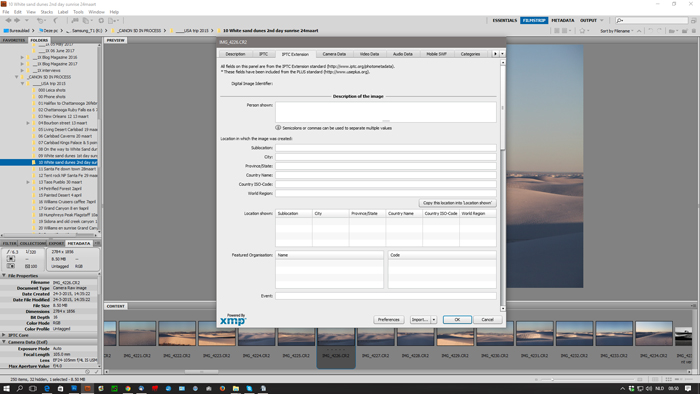 Once you have all the relevant fields filled in, you can click "OK" to embed metadata. You also have the option of saving the entries as a .xml file so you can import it into other photos and save you the hassle of having to retype it.
To do that, just click down-pointing arrow on the Import button and select Export. A popup will appear where you can give it a name so you can select it later.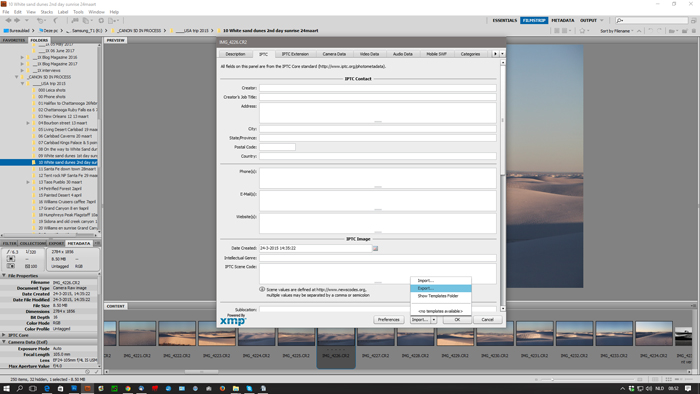 Add Metadata Using Adobe Photoshop
In Photoshop, the process is identical to the Bridge process. The only difference is that you can only do one photo at a time. Once you have your image opened up in Photoshop, follow steps 2-5 from above.