by Graham Daly

I recently went on a Landscape Photography Adventure myself to the lovely County of Antrim on the north coast of Ireland, I thought it best to share my process for planning my Landscape Photography shoots and hopefully share some useful tips & tricks that will aid you in planning for your very own Landscape Photography Adventures.


Research the Destination
The first thing that I always do before any photographic trip is research my intended destination. I like to know what will be available to me (photographically speaking) in the area that I am thinking of visiting. I want to know what I can photograph and where I can find it.
There are several ways that I do this.
My number one go-to resources for the initial location research phase are Google Image Search and Flickr.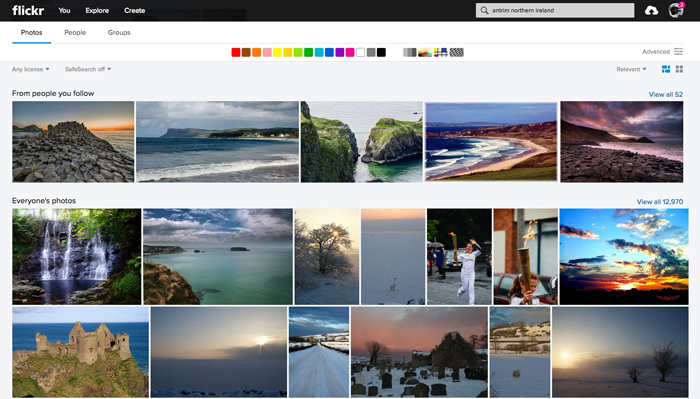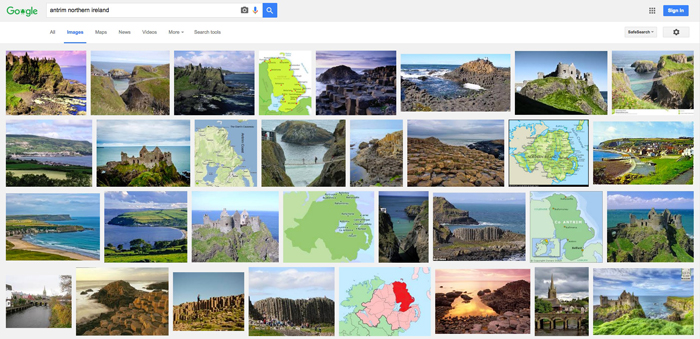 Both Google and Flickr have enormous collections of user uploaded images and while the images themselves are not sources of photographic quality or inspiration (such as the images found on 1x!), the broad collection of images will help you to get an overall idea of some of the points of interest that exist within that location.
Once I have identified some areas of interest and potential for my style of photography, I can then narrow my search and focus in on finding better quality images of those areas. Flickr can be used for this phase but for the best quality images 1x is first place to look and then onto other image sites such as 500px. Through this narrow focused searching, I often find new photographers and sources of photographic inspiration. In terms of photographic inspiration, 1x.com cannot be beaten! The large quantity of awe-inspiring and jaw-dropping images available within the 1x archives has always been a great source of photographic inspiration to me personally. When I first started using 1x, I remember stumbling across Irish Photographer and 1x member Gary McParland (member garypcparland) who has an exceptional portfolio of images, including areas of the Antrim coastline which is the area that I wanted to visit myself recently.

Identify the Logistics
Once the initial location research has been performed and concluded, I then move on to the Logistical Planning. This is when I start to research into and identify the more nitty-gritty details such as:
GPS Coordinates for the locations that I want to visit

The methods of travel required for these locations – car, boat, plane, walking, etc.…

The car journey time required to get these locations from your base location

Available car parking areas near these locations

Any walking or hiking distances that might be involved in order to access the desired locations

Sunrise and sunset times for the dates/days that fall during the period of time that I will be at these locations

Sunrise and sunset directions and positions for these locations at a specific point in time

Tide times – if planning on venturing near the coast

Best times of year to visit these locations

Accommodation and other facilities available within or near these locations

Gluten and Dairy Free eating options in these locations – not applicable to everyone but very important for me these days!
There are several great tools available at our disposal in order to identify and obtain the above information points.
Google is always the place to go for identifying items such as accommodation and suitable food options.
Google Maps is great for figuring out the travel departure & arrival times, route options and GPS coordinates.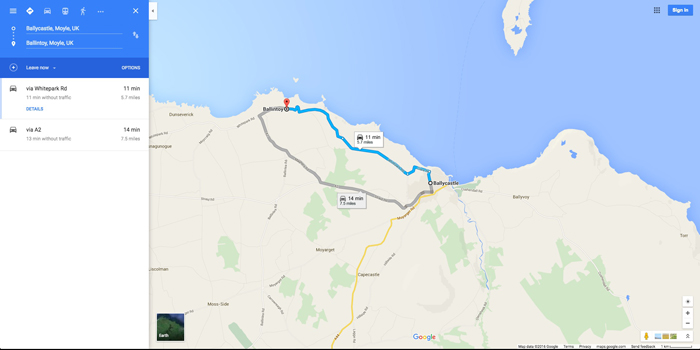 The Street View feature within Google Maps can also prove very useful for getting some insights into the local terrain, viewing points and potential car parking spaces concerning your desired location.
For determining anything to do with sunrise/sunset times and positions,
the only resource that you will ever need is The Photographer's Ephemeris.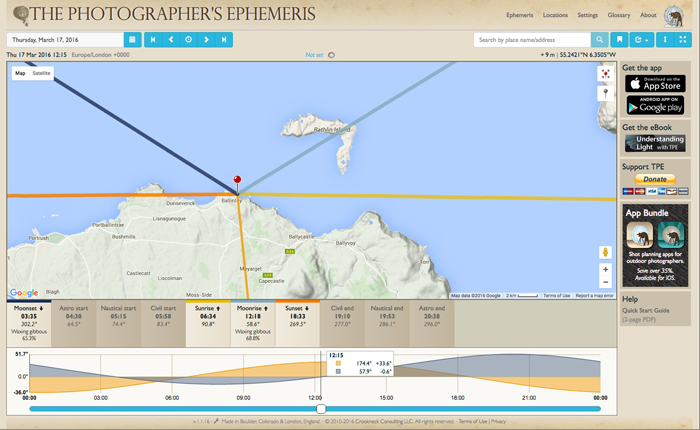 This great utility is a must have for any serious Landscape Photographer. It is available as a mobile app on iOS and also on Android and there is also a web app that you can use on your Desktop/Laptop available here.
If you are a Seascape Photographer such as myself, then you will definitely need to research into the Tide Times for the given dates that you are planning to visit and photograph a particular coastal location. I personally use https://www.tidetimes.org.uk as it covers the UK and Ireland but there are plenty of resources available online relating to your own geographical locations so just perform a search on Google and you will find them.

Reach Out To The Local Togs
As good as the information that you will get from Google is, you can never beat first hand knowledge. Photographers who live and operate within that location on a weekly and even daily basis will have excellent insights and unique information about the locations that you might not find anywhere else.
Before I went on my recent trip to Antrim, I reached out to a local photographer Chris Ibbotson (check out his portfolio here) so that I could ask him various questions concerning locations, easiest ways to get there and what locations were suitable for this time of year. Chris was even kind enough to give me some custom maps with walking directions along some coastal routes!
Of course planning for international photography adventures will naturally require more time and more things to research and document but the above list will at least get you started and moving in the right direction.