Mathilde Guillemot is perhaps best known for her amazing work in the nature genre, but she is also a skilled architecture and action photographer. It's time to get to know some more about this very talanted and versatile photographer. Thanks to Christian Roustan for conducting the interview. You will find more photos in the end of the article.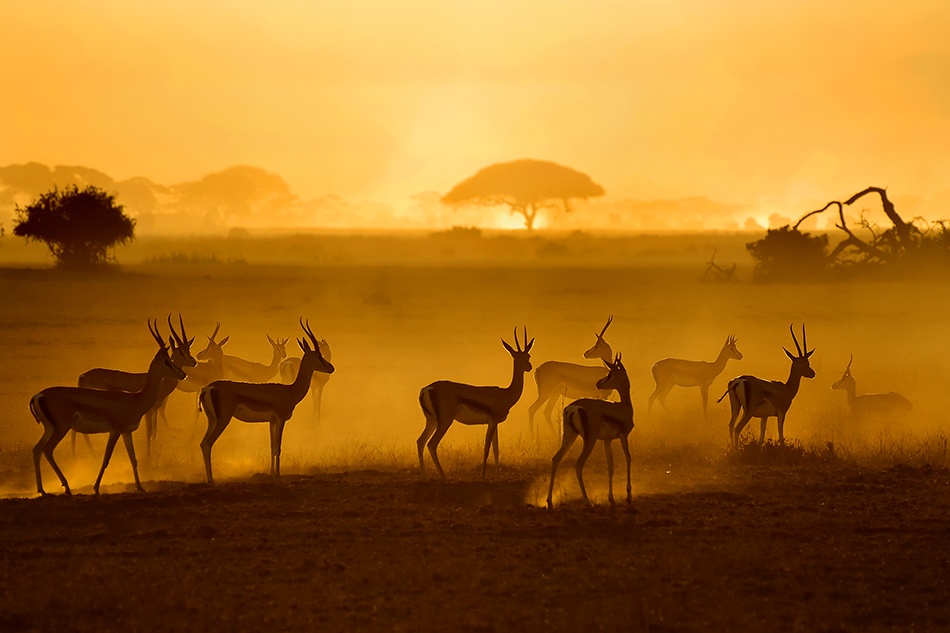 Briefly tell us about yourself, your hobbies and other jobs, Mathilde.
It's hard to talk about yourself. I am a graphic designer and have been working as an artistic director for 10 years. At 17, I participated in a CAP Photography course dreaming to work in this field. It was a very special environment for young girls at the time ... In the end, I worked nearly 10 years in the laboratory of an ophthalmologist for whom I developed pictures of the fundus. I loved this solitary work deep in my lab ;-)
In the last 27 years I have had three children, I discovered the Macintosh and became a graphic designer. Today I'm 50, I have two daughters, 29 and 26, and a son of 23.

How has your history and life experiences affected your photography?
For almost 20 years I didn't really take pictures. With the arrival of my first digital camera (Nikon D70s) a strong desire to explore photography arose and this increased even more with my first big trips to the Indian ocean and Africa... And then the world... and then people, and then, and then … Today photography remains my favorite pastime during my vacations. I travel with my companion once a year and I don't take a lot of pictures outside of these times.
I like to review my old photos and re-edit the images because of the new skills and inspiration that my fellow members of 1x give me.

What first attracted you to photography?
My father is a kind of Indiana Jones, I think it's because of him that I was first attracted to photography. When I was a kid, we used to look at his slide projections each time he returned from his African expeditions.
Photography has become my way of escape, research and reflection. It is now very clear to me that it is a constant challenge to relay what we see. I love these solitary, challenging moments.

Describe your overall photographic vision.
Photography is a bit like painting. I do not know how to draw well but I like to try to paint my images. It is an art in itself and I have a deep admiration for photographers like Nick Brandt, Marsel Van Oosten, Wolf Ademeit (which are on 1X), Joey L., Michael Kenna and many others. They all transcribe the beauties of the world.
Your portfolio is extensive and covers many photographic subjects, what is the subject that fascinates you the most and why?
I don't have a favorite subject, I like to experiment and try all subjects, except still life which is probably the most difficult exercise. Life, wilderness and portraits are my favourite subjects. I like to travel the world, meet people and share.

What is more important to you, the story behind an image or the technical perfection?
In my opinion, the story behind an image, the emotion, the beauty or the harshness, is more important than technical perfection. It is, of course, even better if I can process my images by using my own skills, style and vision, I often like to take pictures "in tears" from the window of the car, the train when it appears that touches me suddenly ... The result can be surprising.

What generally is your relationship to your subject matter beyond being an observer?
I think I am optimistic and cheerful, so my encounters are generally happy. I do not like to take "sneaky" photos. I prefer to ask permission even if it can be difficult and receive a lot of refusals. In fact, I find that very often my models are smiling and I do not think to ask them to "play a role" for a more powerful image. I'm sure my pictures would have more strength and humour if I did. I'm working on it.
All my other subjects do not speak: they are landscapes, animals and buildings ..

What is your most important advice to a beginner in nature photography and how do you get started?
It's hard to give advice. I would just say: get inspired by what you see and love what you do.. Learn good techniques, composition comes with time and experience. Use your mistakes to improve yourself and watch what others are doing and wonder why you like it or not. Visualize your images and try to the best of your ability to transcribe them.
Who are your favorite photographers and more importantly, how has your appreciation of their work affected how you approach your own photography?
There are many, but my favourite is Nick Brandt. His work is an absolutely unique and beautiful approach towards African wildlife..
Is there is any specific photo taken by another photographer that has inspired you a big deal and why?
Looking at photos by Marsel Van Oosten taken in Namibia, I had a heart attack. I went there and tried to capture such beautiful images of my own. I'm a big fan of Marsel.

Are there any specific directions that you would like to take your photography in the future or any specific goals that you wish to achieve?
I have lots of goals. I want to go back Polynesia to dive (I was hurt there and banned from swimming, it's stupid). I also want to go back to southern Africa as soon as possible. Traveling again and again.
I'd also like to achieve more interesting, powerful portraits like Norbert Becke's.

Describe your favorite photograph taken by you and why it is special to you?
One of my favorite photos: my two giraffes and zebra in Etosha in Namibia.

One of them seems to sniff the Zebra, it makes me laugh. I am fortunate to have a beautiful Fine art B&W print of it given to me by Nikon.

Is there anything else you wish to add and what do you think about 1X as a home base for your work?
1x is really a website apart. It's a gold mine. You can browse all the beautiful and original images. They are enough to feed your eyes, heart and mind. It makes you want to work, to progress, to try. It makes you want! I'm thankful a site like 1x exists!