Another highlight in my photography life has been a 2 weeks work practice with Michel Szulc Krzyzanowski, a famous Dutch autonomous/documentary photographer. This practice was in December 2014 and held in Mexico in a very rural setting, e.g. no electricity, no running water. It was a great experience close to a rancho and almost on the beach. As expected, I learned a lot and, particularly, to focus on the message you want to bring or share with your work. The most important part is to create your own image and to avoid only registering.

Which are your most important experiences that have influenced your art?
As explained above, our travels and living in different cultures have shaped my curiosity about people, in particular women, with different backgrounds. Why women? Because, even today, they are also in our society not equal to man and I disapprove of that. Women should be heard and respected since we are all equal with the same rights. Another important experience in my life has been creating art. Approximately 25 years ago, I was introduced to art painting when I joined art classes. Later, I also joined classes with Bob Tomanovic; Bob makes really great, yet different art. During those 25 years, I have been painting on and off.

In the last couple of years, things started to come together: photography, people (women), reiki and painting.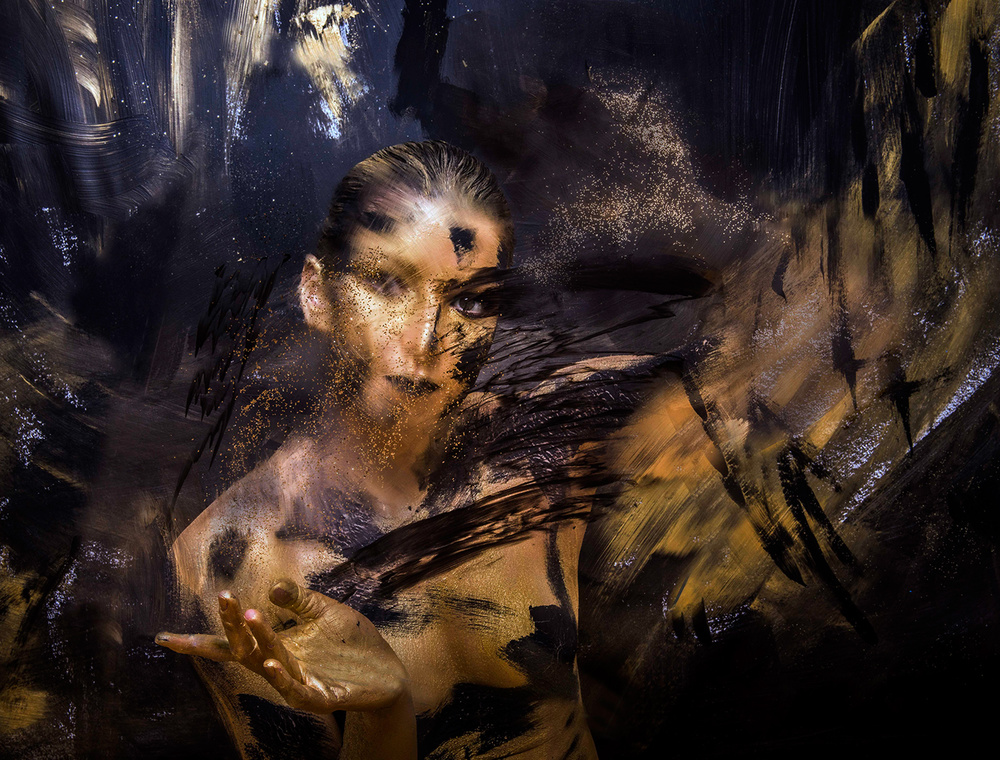 What first attracted you to photography?
For me, the attraction of photography is "instant" result. Nowadays, with digital cameras, you can see instantaneously the result. Of course, this is just first impressions and requires more processing on the computer, but these initial impressions allow you to quickly adjust your plan if required. This was not possible in days of analog photography, or, like in my other passion, with art painting.

Describe your overall photographic vision.
My vision is telling stories. People, especially women, are my main focus and I want to tell their story. As everyone is unique, you can create unique images. I mostly do cooperative projects, so you work together with your model to get the best result. First they have to feel comfortable and let go/surrender themselves. I don't always have a complete, preconceived idea of exactly what I'm going to do. I simply follow my intuition and I become very excited and happy when I capture a great picture. This is often spontaneous and unexpected. I think you shouldn't plan everything upfront if you want creativity to blossom.

Why are you so drawn by Portrait and or Conceptual Photography?
I develop a very intense relationship with the women who model in my work. I treasure those special moments of interactions and personal conversations. Some become even friends. Working in this atmosphere, I become very energetic and receive lots of inspiration. By cherishing this special relationship between the model and myself, the work becomes effortless with a sense of freedom. Since everyone is unique and everyone has his or her specific way of moving and every one shows their emotion in a different and special way.