Delphine Devos is a sensitive and skilled "still life" photographer. Her work is inspired by painters and she uses light, colours and mood to share her passion. Thanks to by Yvette Depaepe for conducting the interview. You will find more photos by the end of the article.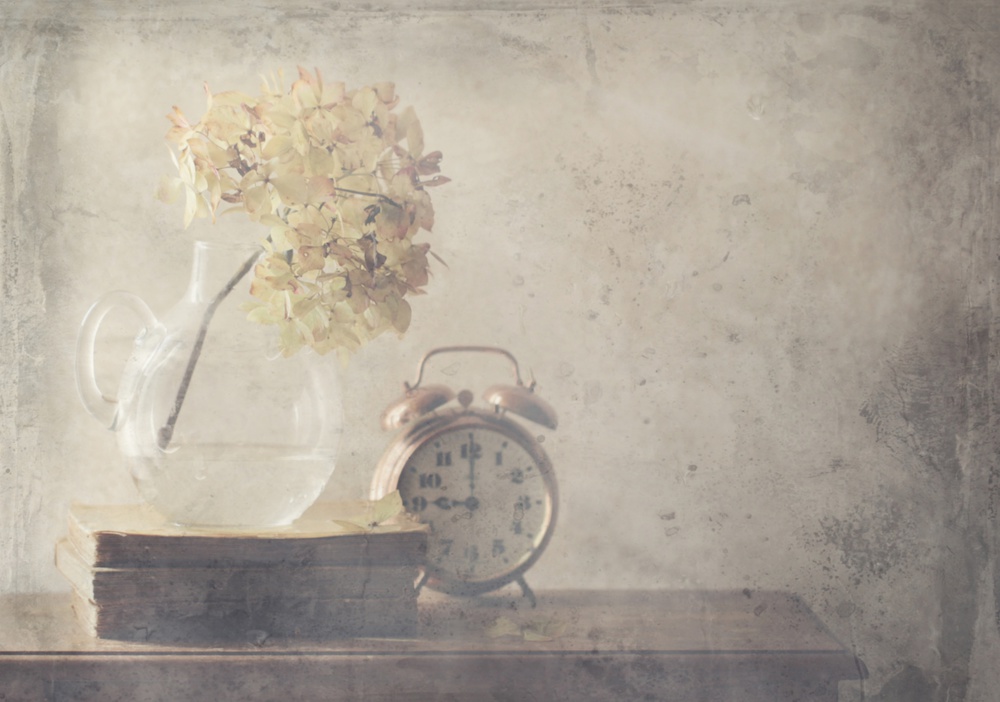 Briefly tell us about yourself, your hobbies and other jobs.
I was born and I live in Belgium. My profession is home agent for museums in my city. I like Audiard cinema and movies of Alfred Hitchcock. My favourite authors are Stephen King and Tom Clancy, but I also like romantic literature and poetry. I like long walks especially the silence and atmosphere of the forest.

Which are your most important experiences that have influenced your art?
My father is a painter. When I was a child, I watched him with great admiration. Still later, I tried to paint, I wanted to be an artist like him but I was not able to create beautiful paintings. I was sad and disappointed. I thought I had no artistic sense. Later, I bought my first small camera. And then…I thought "I can't paint but I'll try to make beautiful pictures too".

What first attracted you to photography?
I really wanted to find my way in the arts. I initially studied image manipulation with editing programs. I create compositions with models and objects in stocks that photographers offered for creations.
I was uncomfortable to work with the photos of others. I wanted to create my compositions with my own images.
It was outdoors where I made my first pictures. I was fascinated, my passion for photography was born.

Describe your overall photographic vision.
Photography is a window that opens to the world. I see the street, the life of every day, landscapes, nature...
It's a personal vision of you and what you want to see. If you can't photograph something that is consistent with your vision, your photo will not inspire, there will be no reflection of your passion. Your photos can also be used for a story or a poem.

Why are you so drawn by Still Life and Mood photography?
Whether in painting or photography still life is to be a thought of and then constructed. We must restore a mood and create an atmosphere that works with the object. Life and death intrigue me and fascinate me. The one and the other can be beautiful or sad. It is a paradox.
Giving life to inanimate objects is the elegance of despair. This is for me something very poetic and paradoxical. This is something unexpected of reality and this requires thinking. It is an art that looks like me and inspires me.
My photos reflect what I am, what I feel. Photography is my therapy, I'm sometimes in a melancholic mood. Victor Hugo said, "Melancholy is the happiness of being sad", but in the sadness there is something so beautiful because it's true.
It is easier to pretend to be happy than to pretend to be sad. It's just my point of view. For me, the sadness is not fundamentally black. It is poetic and luminous. I express my melancholy mood with pictures.

What is more important to you, the story behind your images or the technical perfection?
From my point of view, the photo must be more important than the technical implementation.
A story depends on your mood. I look for emotion when I discover the image. The technique must serve the image.
The camera does not take the photo. It is you. The hardware is nothing without you in command. Photography is not an image. Ansel Adam said, " I do not take pictures, I make pictures " There is no inspiration with technology only with emotion. The material has no emotions or heart. I have that. The material can be replaced. Not the photograph.

What generally is your relationship to your subject matter beyond being an observer?
I have a creative look on objects. I want to go in the image, be connected with the subject. The objects are the actors in a story. The words of a poem. I have to put them on stage. I have to imagine the scene before shooting.

Do you carefully prepare the locations or settings before shooting?
Yes, I draw sketches of what I want to achieve but often the feeling prevails. Each object has its place.
The light is very important. A few centimeters and the light is completely different and changes the whole scene. I must bear in mind the final picture.

What gear do you use and what software to process your images?
My camera is Canon 60D and the lens is EF 100mm f / 2.8 L IS USM macro. I use photoshop to edit my pictures

Can you tell us something more about your work flow?
I try to do photography every day but not especially long hours. If I don't take pictures, I work on my photos or I look at the pictures of other artists.

Who are your favorite photographers and more importantly, how has your appreciation of their work affected how you approach your own photography?
There are many photographers that I appreciate very much, but for still life am very inspired by painters :Jean Siméon Chardin is a still life painter who inspired me a lot, his work but also his mentality, his philosophy. Chardin did not care about fashions and vogues. Only in the silence of his studio he painted with feeling. He said "I used the colors but I painted with feeling".

Diderot said about Chardin: "This is not white, red, black what you paint on your palette, it is the substance of the objects, this is air, this is the light you take in the tip of your brush and that you attach to the canvas."

I like these artists who create with their emotions.
What is your most important advice to a beginner in still life photography and how do you get started?
It is important to begin by studying what still life is. Do not hesitate to be inspired by painters or photographers, understand their vision of the still life.

Do not forget that inspiration does not mean to copy. It is important to find your own style. You will give life to inanimate objects, you must choose your items and arrange them consistently. Light is very important, natural or not it will give the atmosphere and visual pleasure to your image, the light will sublimate your objects and give them life.

The background and the support must be in harmony with your items. It is not necessary to spend lots of money to create a beautiful still life. I often use jars, bottles, old books and also feel free to use what nature provides (branches, flowers, fruits …) Remember that making mistakes is a very good lesson to become a photographer.
Are there any specific directions that you would like to take your photography in the future or any specific goals that you wish to achieve?
Continue to create beautiful images, I hope to have the chance to exhibit my photographs. Learn and be inspired, it is very important. I need it to create and not to bore myself in my passion. I'm honored when people say they recognize my style. It is a great compliment for my work.

Describe your favorite photograph taken by you and why it is special to you?
"Reflection of life" is a picture that tells a story, this is our history. A disturbing story, terrifying or not. Look in the mirror and accept what we are and what we will be. This picture is not only a reflection of death but also the reflection of life.
This is a symbolic and metaphorical image. It's a visual representation of fate tinged poetry. It shows the Imagination and poetic projection of the inevitable.

Is there anything else you wish to add and what do you think about 1X as a home base for your work?
1X is a superb art gallery, many artists inspire me with their work, I am proud to share and expose my photos on this site. I am amazed every day by such beautiful pictures.

1X is the best place for photographers. There is a very nice selection of photos with high quality. I have never seen this on another site. I know sometimes photographers are disappointed when the photos are not published. And I'm also sad when a photo is not published. But we must accept that there is better, more beautiful, more creative...

Not being published makes me want to do even better, I don't want to leave here, I want to learn here. There are photographers here who have become friends, I'm also happy for that.