Icelandic photographer Bragi Ingibergsson (Brin) is our awarded photographer of the week! Last week we posted a tutorial by Ingibergsson which was very well recieved. Today we learn more about this unique nature and landscape photographer. Thanks to Yvette Depaepe for doing the interview! More photos at the end.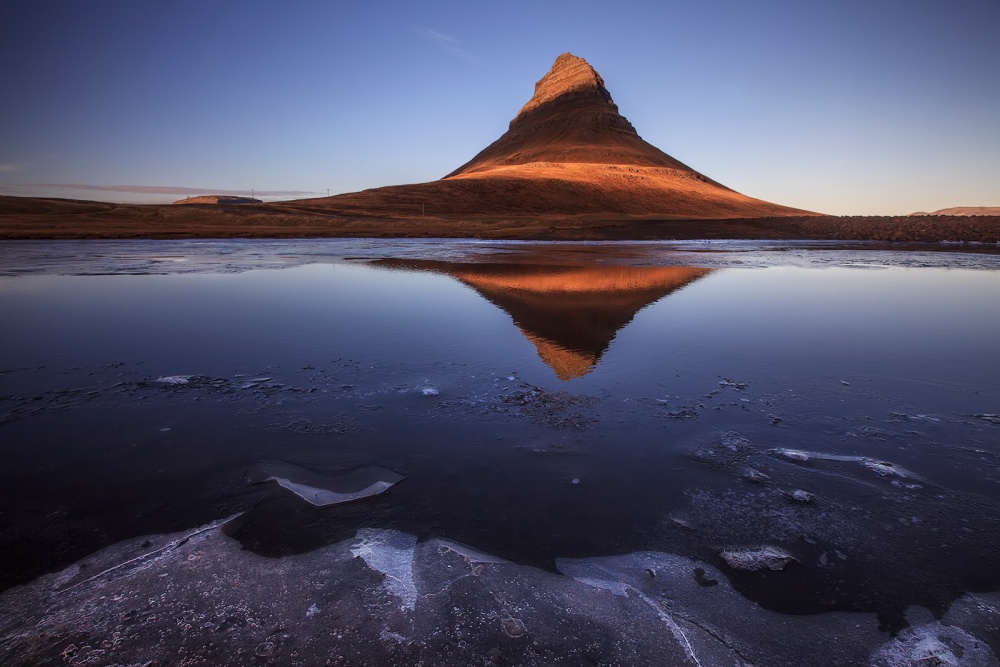 Briefly tell us about yourself, your hobbies and other jobs
When I was 12 years old my parents gave me my first camera as a Christmas present and since then photography has been my main hobby. I have some other hobbies which can mostly be connected with my passion for photography. I love traveling, hiking and just being out in nature. I also write poems and psalms when I have quiet moments for myself.
I work as a minister in the Lutheran church in Iceland. I can mostly manage my working time myself and even though I am often very busy, I can take time off now and then for my photography work. Of course my family is the most important factor in my life, my wife Stefania, my two daughters and their spouses, and my first grandchild, a boy, born 22nd of May 2014.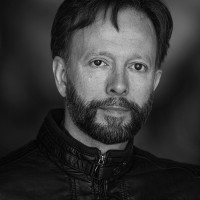 How has your history and life experiences affected your photography? Which are the most important experiences that have influenced your art?
I was raised in the countryside, surrounded by pure nature, by beautiful landscapes and with a strong connection with animals. I think my childhood experiences; the surroundings where I grew up and the beautiful places I saw when traveling with my parents awakened my passion for photography from the very beginning. The land itself and the animals, especially the horses, have greatly influenced my work from the start. I also think that the unpredictable Icelandic weather and light conditions have developed my abilities as a photographer over the last four decades.
Describe your overall photographic vision.
For me photography is not only a vision, it's a sensation. It is not only about what I see with my eyes but also what I feel inside. A good photo can be like a good poem, a visual poem - some kind of a poetic picture. I want my photos to be not just a visual "eye-candy", but also a picture that brings out feelings, stories and even strong spiritual experiences. It's good if a photo can awaken a sense of beauty but it's even better if it can ignite inner feelings of strong emotions.
I also experience my photography as a challenge. Every time I go out with my camera it's a challenge and I think the biggest challenge is to do something better than last time, to do something new and different even though I'm photographing a landscape that I and many other photographers have done many times before. Especially because it has been done so often before it is more of a challenge to do something different - to get an image that stands out from the rest.
Of course it doesn't always work out. I can't overcome the challenge every time but it's a challenge nevertheless which makes all my effort worth while.
What first attracted you to photography?
I have a memory from my childhood. I was travelling with my family, I was maybe 8 years old, when we came to a beautiful waterfall. I was enchanted and wanted to keep this beautiful view. I borrowed my father's camera and took my first serious picture. And when I saw the image I became very glad and wanted to take more pictures. Now I can't find this old image or the film and I don't remember what waterfall it was, but it started my interest for photography.
Why are you so drawn to landscape photography?
I grew up in beautiful rural surroundings on the west coast of Iceland where magnificent mountains and grassy valleys form the most beautiful nature imaginable. As a young boy I started very early to examine nature around my farm and I especially enjoyed climbing the nearest mountains - usually without permission. Animals were a large part of my environment as well and I really loved them. We had sheep, horses, cats and dogs. That's why I can honestly say that nature and animals had a great influence on me during my early years. I am sure that my passion for landscape and nature photography came from those same early years.
What is more important to you, the story behind the image or the technical perfection?
I think it's best when these two elements can hold hands but that's not always easy to manage, especially in landscape photography when the stories are not always so obvious. I am a perfectionist and always want to improve my work. I put much effort in the technical part but there are so many other factors that matter too.
I want my photos to be like a good poem that the viewer has to experience for himself. It is all about making the photo accessible to the eye so it can dwell there for a while, inside the captured reality, embraced and supported by the outer form. At the same time as the eye dwells inside the photo, there is a good chance that the viewer's other perceptions follow and new emotions are kindled and create a new dimension in the image which is a creation inside the viewer himself.
If I succeed to make an image like that I am pleased and satisfied.
What generally is your relationship to your subject matter beyond being an observer?
There are a lot of things worth considering when a photo is taken, like a personal experience on the place and at the moment a picture is taken and how it is presented in the composition. For a long time it has been my goal to try to present the subject I photographed to the viewer in a way that conveys how it looked and how I felt when I took the picture.
A part of that is to experience it yourself. I know that some people go out into the nature, see a nice place and say: "Here is a place to take some photos!" They set up the camera, push the button and then take off!
In my opinion it takes a lot more effort. The photographer preferably needs to remain at that particular place for some time and take in the environment with all his senses, even research the history of that place, figure out the local landmarks and learn the place names. That's how the atmosphere of the place penetrates the photographer's mind, his inner awareness and it becomes easier for him to bring that out in the photo.
I also think it is very important to take the time to figure out the light and the colors each time. It's not enough to know the place, because it can easily change depending on circumstances, such as the weather, season and light.
Who are your favourite photographers and more importantly, how has your appreciation of their work affected how you approach your own photography? Is there any specific photo taken by another photographer that has inspired you more than others and why?
I don't know if I should name any of my favourite photographers. They are quite a few that have inspired me through the years, both Icelandic photographers and from other countries and not only landscape and nature photographers. But it was a big moment for me when by pure coincidence, I saw a specific temporary exhibition of Ansel Adams' work in the Museum of Fine Arts in Boston 2005. It was a huge inspiration.
Are there any specific directions that you would like to take your photography in the future or any specific goals that you wish to achieve?
My goal is to become better today than I was yesterday - in every aspect. There are some areas here in Iceland I haven't had time to visit and photograph as I would like and I hope I will have some opportunities to go there in the near future.
Describe your favourite photograph taken by you and why it is special to you?
I always find it difficult to take one of my photos out of the collection as my most favourite. But I will select the photo "Partners" to describe. A long time ago I got the idea to frame a horse with other horses and had made many attempts to do so, but the results had not always been acceptable in my opinion.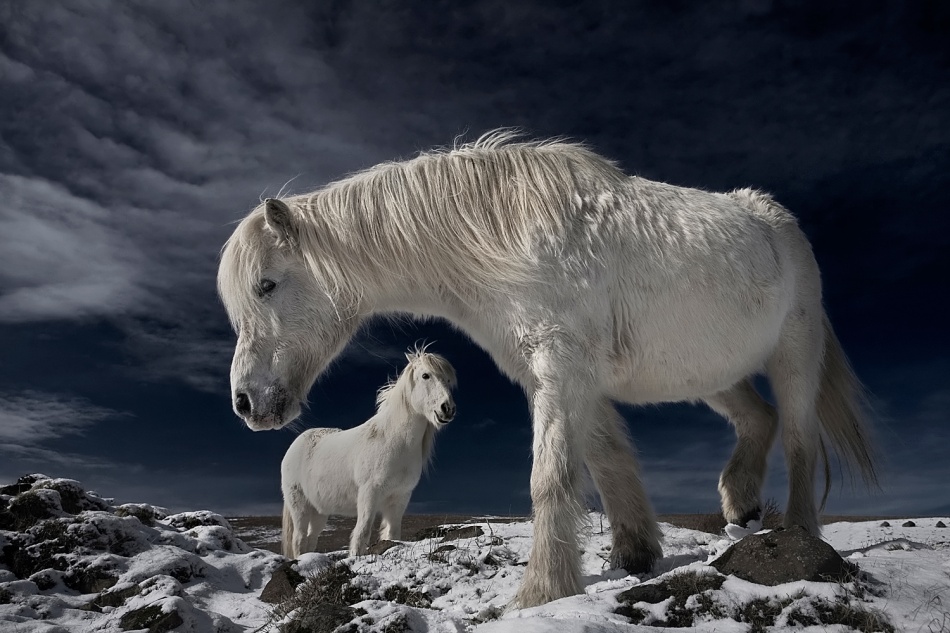 When I took this photo I visited some beautiful horses in the neighbourhood of my hometown. The weather was beautiful, there was still a little snow on the ground which worked as a reflector for the sun, so the light conditions were very good. I started to photograph the horses and stayed there for some time, shooting and trying to find out how to get what I wanted. I had to lie in the snow for some time and suddenly I saw the two horses getting into great positions, everything came together and I had to roll myself in the snow to get this photo from the right angle. It was a clear example that it is the moment that matters in photography.
I was pleased with the outcome and my patience and time were well rewarded especially in the image itself but also with good success in the competition. It won the overall prize in the Digital Camera Magazine "Photographer of the year" competition 2009.
Is there anything else you wish to add?
Many thanks to 1X for this opportunity!