Natalia Baras is a most talented young artist who never ceases to amaze us with her endless creativity, expressed in her original and inspiring work. Now it's time to get to know more about this very skillful lady. Thanks to Yvette Depaepe for conducting the interview. You will find more photos in the end of the article.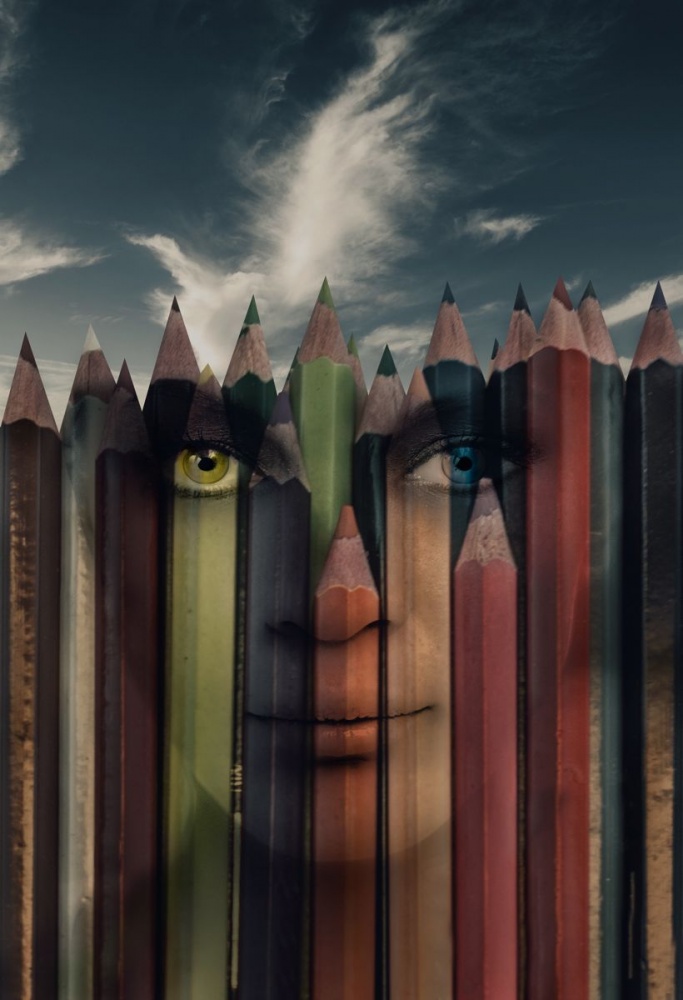 Could you please introduce yourself?

My stage name is Natalia Baras and I live in Madrid, Spain.
I started my relationship with art at the School of Fine Arts in Salamanca where I continued studies in sculpture, painting and drawing. After eight years I looked after a a painting studio where I got to do some exhibitions.
I have been a photographer for 7 years. When I discovered photography I stopped painting to devote all my time to the art photography. I started with a Olympus OM1 analogue camera. Then I moved to my first SLR, a Nikon D80 and I'm still using it now together with my Nikon D 700 with several lenses. All my works are designed and edited by me and always based on photography.

Tell us about your life experiences and how they affected your art and photography?Undoubtedly, my previous artistic experiences led me to photography as a rapid means to capture family moments, travel, cityscapes and people .... It has evolved to my current style where I gather all the elements necessary to complete an idea generated from a photo. Sometimes the idea comes before the photo and I take the photo to match the image that I have in my head. I can not remember any special experience that has influenced my photography. It's more like a set of experiences that made up my life. I can mention that it was a landscape that included an element I didn't like that compelled me to edit my photos to make them as I think they should be.

But the idea of capturing an image of important moments for either their beauty, their personal significance or impact was what led me to start with photography.... I love to share them with others or just save them as part of my story. I love to be able to edit them, highlighting what for me was the most important element of the image.

Can you describe your overall photographic vision?
I like to compose images with several different elements because it allows me to create the image I have in my mind. It is very satisfying when it results in a beautiful creation and even more so when others understand and appreciate what I'm trying to convey.

Why are you so attracted to creatively edited photography?
Because it allows me to add something of my own. I can edit images which are beautiful by themselves and transfer them into an imaginary but different world, one that emerges from the original photo.

What is most important to you, the history behind an image or technical perfection?
What matters to me is the story behind the photo, However, technical perfection is essential for conveying that story to others, so that they get the attention of the viewer. They look at it, they see it and they comment on it.

What is usually your relationship with your subject beyond being an observer?
Actually, it is difficult to define because it is very different depending on each photograph. Rather than an observer, I consider myself a performer orchestrating what I see with the intention of conveying my idea, whether it is a landscape, a person, a flower, or something else ...

What is your most important advice to a beginner in creatively edited photography and how do you get started?
Photography is a passionate hobby. My first advice is do not let anything interfere with it. Know your camera well and try to imagine the result you want. Set parameters, diaphragm, speed, focus and pay special attention to the composition to achieve your goal.

Who are your favourite photographers and more importantly, how has your appreciation of their work affected how you approach your own photography?
There are many photographers that I like, but especially Pierre Gonnord's work. And though I have little time for 1x, I really like the work of Gilbert Claes, Jacqueline Hammer and Victoria Ivanova whom I follow with great interest. And there are many more that have very interesting photographs.
However, I am not aware that they have had any direct influence on my work, except that some photos have given me inspiration.

Is there any specific photo taken by another photographer that has inspired you and why?
As I said before, I am not aware of any influence in particular, but certainly all the photographic work that I see (quite a lot) gives me something.
Are there any specific directions that you would like to take your photography in the future or any specific goals that you wish to achieve?
I really like what I'm doing, and I want to continue to explore. My great ambition is to create a unique PHOTO that is critically acclaimed.

Describe your favourite photograph taken by you and why it is special to you?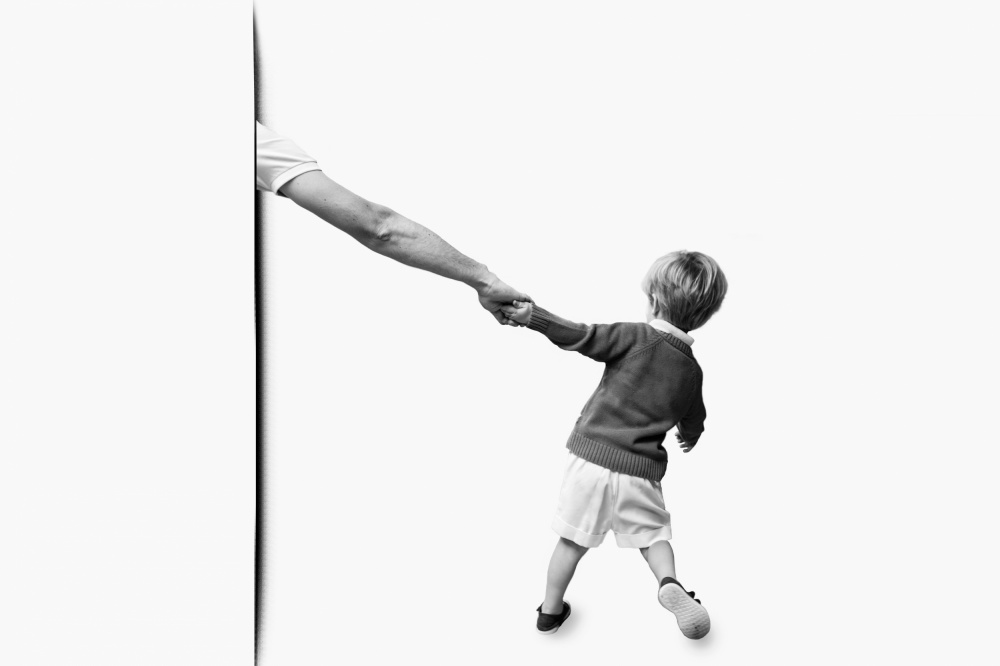 This photo is special to me because of the close connection with the people in the image and the variety of interpretations that it allows. Who pulls whom? Is it the adult who pulls the child or the child who pulls the adult? Does the child want to teach something to the adult? Does the child want to shorten the distance between him and the adult and bring him closer into his world? Does the adult want to re-discover the innocence of his childhood? Each person can interpret this photo in his own way.

Is there anything else you wish to add and what do you think about 1X as a home base for your work?
Photography has opened up a world of creativity that has been and actually still is very important in my life. It allows me to easily express feelings or thoughts from my daily activities without altering my family life.
1x is a great place for photographers, the best I know. It is serious and committed to quality. It also is a place to share my work in an savvy environment allowing me to get quality feedback.