by Christian Roustan (Kikroune)

PARIS: EXHIBITION PHOTO NIGHTSCAPE AWARDS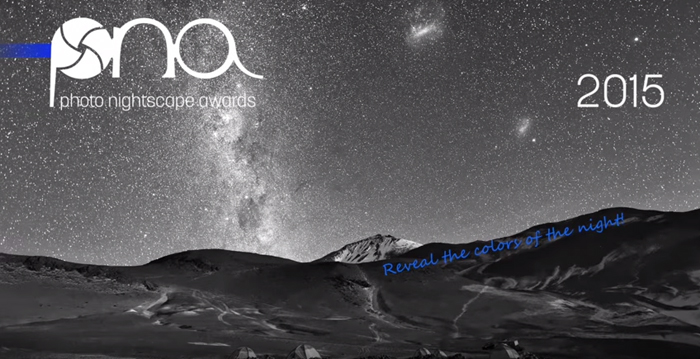 From December 12, 2015 at 01/09/2016, the Photo Nightscape Awards exhibits a selection of the finest works put in competition in 2014 and 2015 editions.
Pictures or videos, Northern Lights, eclipses of the Moon, Milky Way circumpolar and thus reveal the public eye over the most beautiful panoramas land.
Art exhibition, technical and scientific PNA 2015 exhibition offers a true earthly and heavenly journey and invites visitors to put into perspective human life, the Earth that the door and the vast universe of which man is only one component.
Enjoy this video showing the winners
The Photo Nightscape Awards is an international photographic contest for nightscapes and timelapses, rewarding the bests shooting (photo or timelapse) of nightscapes, in multiple categories and with the same criteria: the shots (photos and videos) will be a night scene showing both the starry sky and a terrestrial component (photographs must be taken after sunset and before sunrise).
Reveal the colors of night ... This is what the Nightscape is, this new growing trend of astrophotography which combines photographic art and poetry.
No doubt that this contest will be repeated this year, so, a final word to our community members passionate by nightscape photography: Get ready for PNA 2016!