Lofoten is the most known of the Norwegian islands, presently it may be one of the most photographed places on planet earth, but one of those were we expect the loneliness of such beauty; well, the bad side of the coin (yes there is one) is that being so sought after is too full of tourists.
It´s a scenery that often overwhelms us, a dance of peaks emerging from the sea, bends and bridges and bends and tunnels and more bends connecting the main 5 islands until not long ago only reachable by ferryboat, with white and turquoise sandy beaches (which the locals claim to be "just like those tropical ones, only the water temperature is different"; but no  tropical beaches have palm trees while here they have stones).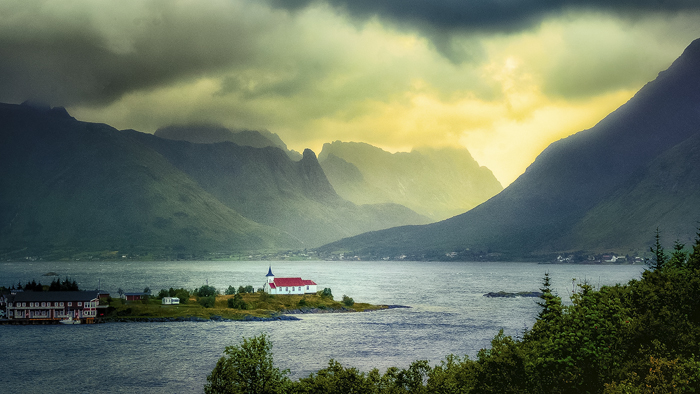 Not the typical 'rorbu' photo of Lofoten places

'Rorbu' is the local name of cabins used by fishermen in the cod season (end of winter) and now rented to tourists; and so everywhere we see lots of new cabins being built, same style but different purpose and no more the genuine ones.
Believing other islands could feel wilder and less touristic, I thought to myself "may be I'll came back one day out of summer and tourist season" and so I just spent a week in the five Lofoten islands and headed North to Vesteralen.
On the day that I arrived in Bleik (photo below) I was gifted with a beautiful sunset (something rare in September, the locals say that during this month there is usually bad weather and a lot of rain).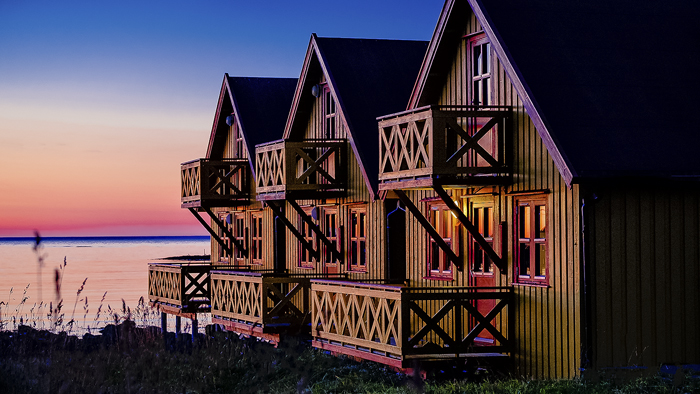 What I didn´t imagine was that the following day would be one of the most fabulous days of my life as a traveller.
In the afternoon, Moby Dick´s cousins, came about six meters from me; can´t be described !! What a show...
Here all these "spermwhales" are males and born in the Azores. They come here to grow and to gain weight and strength in order to return many years after to woo the females up (I was told that they eat 3 tons a day!! and particularly like squid).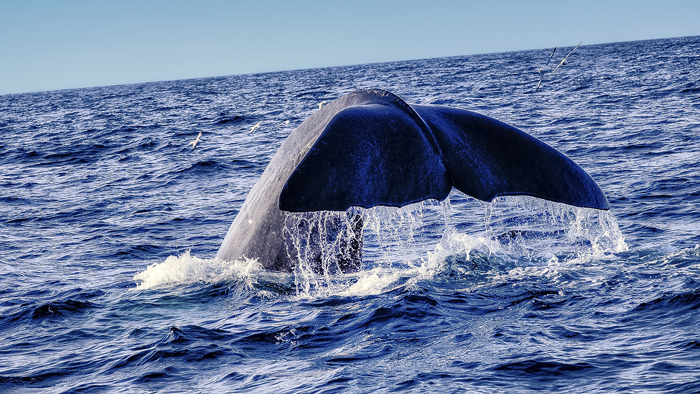 At night the most amazing sky on Hearth happened, exploding above my head in one of the biggest solar storms of the last twelve years.
No image can make justice to the feeling: stunning, and after I needed a full day to recover, pulse and breath.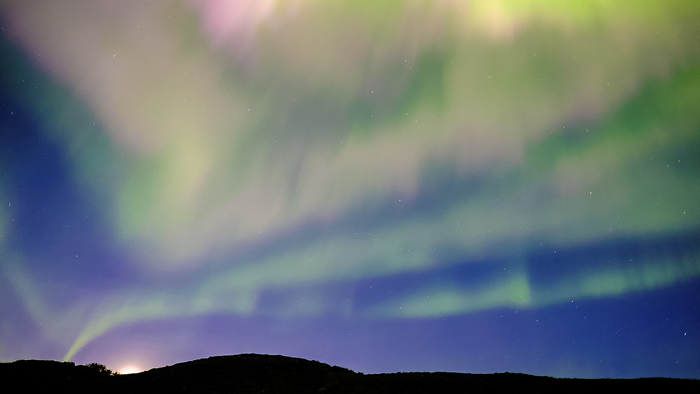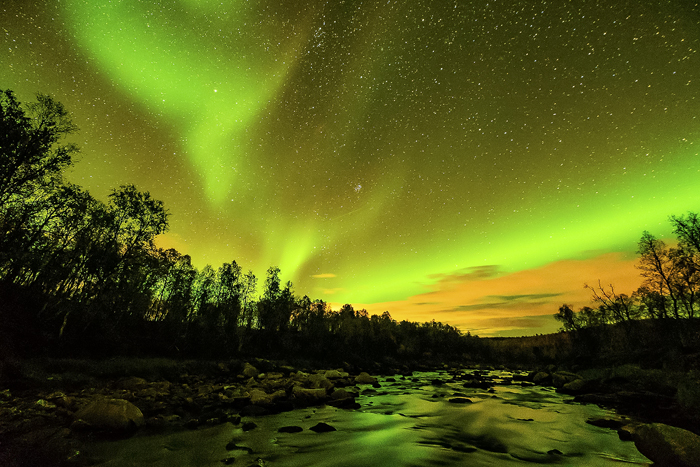 But in the morning, that day also left its mark (photo below).
This enormous rock at the back, an island, is famous. Eighty thousand puffins are living there!!! They say that it is the biggest world concentration of those birds living in the sea and only going on land 4 months a year to mate.
An interesting detail: it´s said that once they have chosen a mate they keep the same one for the rest of their lives.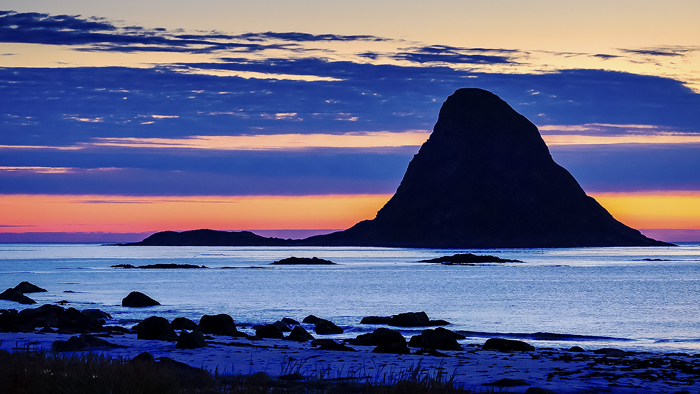 On the way to Andenes to find out if there were still trips to watch the whales (it´s about 15 minutes) I passed a sign with an arrow: "puffin safari".
I became really excited (is this the time that I´m going to see them) and I turned left. A bit further there was a signpost with two telephone numbers, I called and nobody answered.
I went for a walk and met a person busy painting a boat.
The man gave me a smile under his silver hair: "this is the boat for the "puffin safari", but I´m busy painting it. The birds arrive on the 20th of April and leave on the 20th of August - two weeks ago. If you go there now you will not find even a single one".
A little chat, the usual: "where from are you coming? driving all that way?? alone??!?
I left but I stopped the car a couple of meters ahead and stayed looking at the sea and feeling sorry for myself. I couldn´t imagine that the bad karma of the whales would finish within the next hours.
I was startled, suddenly approached by a figure, ah, it´s the man of the puffins. He hands me a book: "take it, it´s for you, as you came from so far away and will not see them, at least you can keep this book and look at the photographs".
His smile was genuine and warm, filling me with tenderness: this is beautiful side of men and life itself.
On Vesteralen islands I found in NYKSUND the unexpected charm.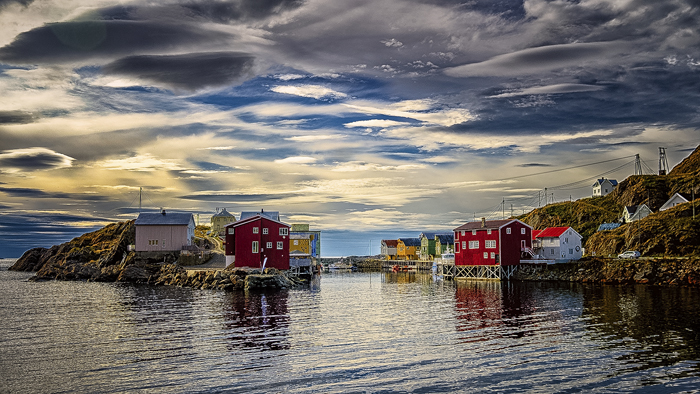 Place, film, job or book, one same thing can disappoint us or enchant us depending on the expectation that we have of it and teaching our children (and ourselves) to manage-the-expectations is a important part of life.
About Lofoten I had big expectations. I was far from imagining that it was going to fill my eyes and soul. It was a habit of mine to peek in all little corners, to take those little roads going to where the world ends and the unknown starts.
Fishing place in the XVIII century and abandoned by the fishermen, two hundred years after became a ghost village.
In the eighties, a Berlin university started a recovering project. The plan didn´t go ahead but recently some houses were installed for weekend holiday homes, boat trips, opening restaurants. It is now becoming a touristic attraction of strong colours and unique appeal.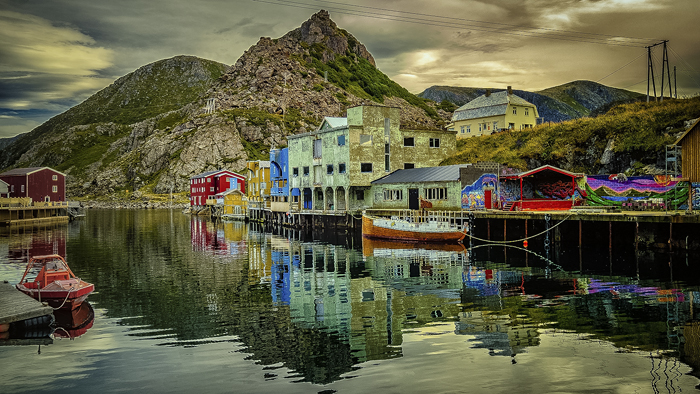 Niksund : go there now, before becoming tourist crowded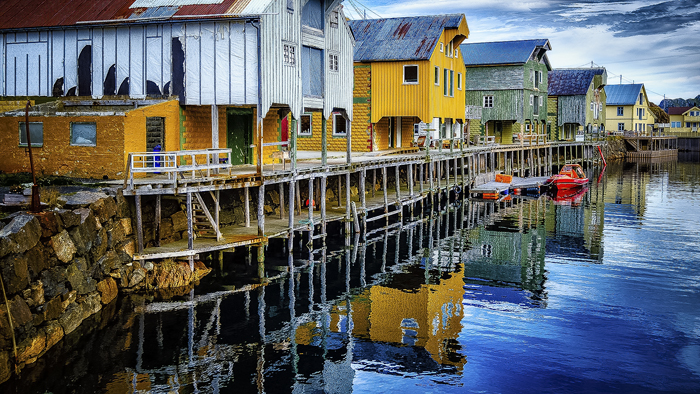 I would never have expected to find such a wonderful art gallery in such a remote place.
The owner told me: "we almost do not sell but I love the artist and she was born here".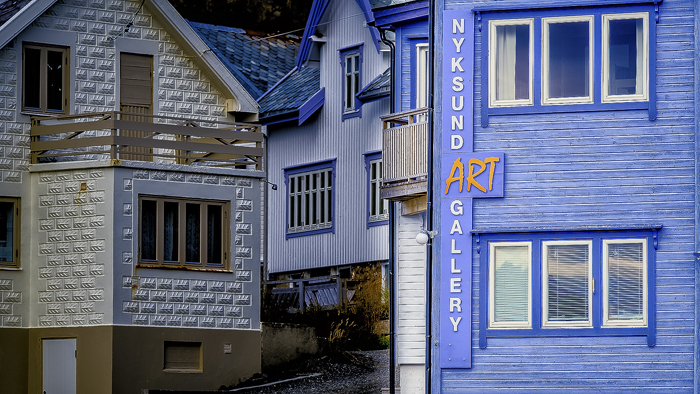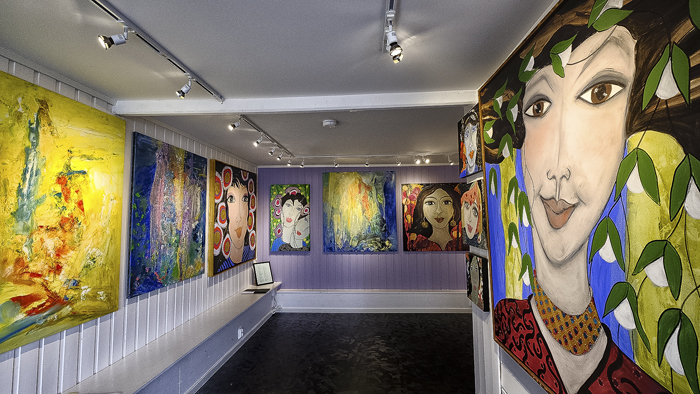 Last week, in Nyksund.
When arriving I stopped, was drawn into this scenery as if part of that house was mine; at the top of the road there was a car spoiling everything. Possessively I wanted only the house and knew that I could remove the car afterwards in the lab but it would never be the same. I waited and waited, went away and came back and three hours later the car was gone. Finally I was able to paint it as I felt it inside myself and a piece of that place will be mine forever.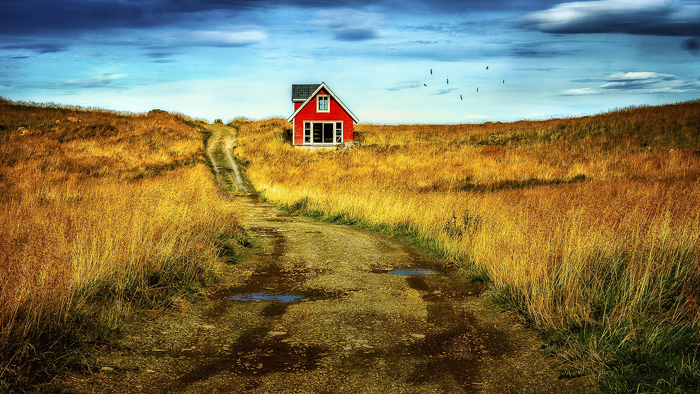 About Jovelino MatosAlmeida
In the beginning of this millennium (middle aged and tired of decades of being a technocrat, far away from the creative process of mind) I took photography as a serious hobby. After crossing a lot of the world as a (full-time) civil engineer and (part-time) teaching geometry, skydiving, engineering (Lisbon University) and dams now, retired, I'm photographing, writing and teaching photography.
I travelled in more than 50 countries, from big cities to places totally out of the touristic routes like twice from Portugal to Guiné-Bissau crossing the western desert of Sahara with dangerous frontiers and a civil war the first time.
In 2003 I got a Gold Medal PSA (Photographic Society of America), followed by distinctions, awards and accepted images in Andorra, Argentina, Australia, Austria, Bosnia, Bulgaria, Canada, Chorea, Croatia, Finland, France, Germany, Great Britain, Hungary, Iraq, India, Italy, Luxembourg, Portugal, Qatar, Serbia, Slovenia, Suede, Spain, Taiwan and USA.
Invited since 2008 as a member of the International Jury of Photographic Art Saloon of Algarve (Racal).
Received distinctions from FIAP - International Federation of Photographic Art the 'Artist' (Afiap, 2010) and the 'Excellence in Photographic Art' (Efiap, 2012).
Collective and single exhibitions, public talks on photographic themes.