What an honour to interview Nico Brons. He is a well known photographer who has a unique own style and a lot of knowledge about photography. I first wanted to interview him about both his amazing documentary work and his iPhone Art. But then the interview would be many more pages of scrolling text. So I focused on iPhone Art for now, but would love to share his documentary work with the viewers and readers some time as well.
For now, go check out his photography and enjoy this story!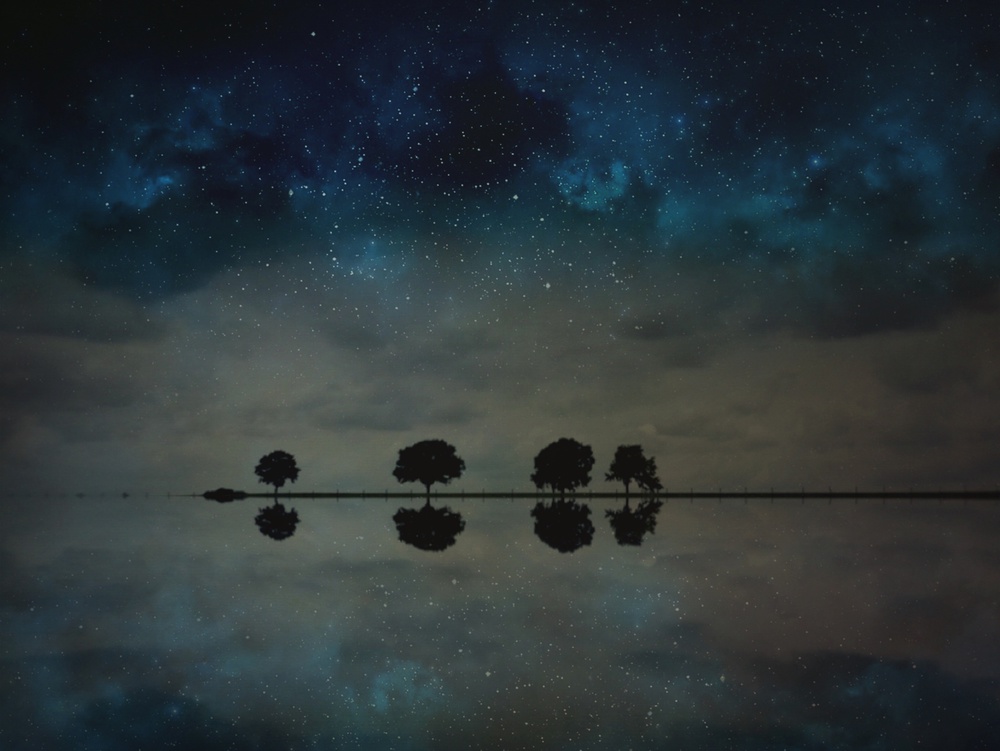 "MilkyWay"

Please introduce yourself to the readers, Nico?
My name is Nico Brons and I am a Photographer/Artist. But I really don't need a sticker or label to describe who I am or what I do. I can't be judged by the camera's I use or what equipment I work with. It don't matter to me as long as the final image speaks to me.
You know what, It's kind of hard to tell something about yourself! I guess I am artistic, progressive and have a kind of different approached on life and art.

How would you describe your photography style?
Maybe a little abstract. It can't be placed in a specified category. It's my own style and story.
I was one of the early adapters to iPhone Photography. To me it's a form of art and expression. I leave it up to the viewer to decide what they feel or think about the images. If it's an image I made with an iPhone, it's always edited/processed in some sort of way to amplify the storyline or emotion.

Can you still talk about photography? Or is there a better name for what you do with your iPhone?
Good question. A question that has been asked before. It's all photography. Every part of the final result is photographed. A final image is build from different photographs, structures and apps. It's really a mixtures of images. I edit the photographs with apps and structures in such a way that it is hardly recognizable. For example, Instagram filters, that's just too easy. The challenge lies in crossing some borders, go beyond the standard.

When did you start photography?
I always had an interest in Photography, but never serious. My background is in IT. Digital Photography and working with apps was a relatively small step. The art photography presented itself when I started working with the iPhone. I was able to express what I was already picturing in my mind. So that next step wasn't difficult at all. I never worked with analogue photography and already knew a lot about digital stuff. The use of the iPhone was a way to bring the ideas to life. It was a tool to express myself more easily.
How did you develop your own style?
People recognize my pictures. The public knows my style. I've heard it say, Hey that's one of Nico's pictures. I guess the inspiration and execution comes from my unconscious. When a image is presenting itself, I let it go. The image I start with looks dull and without mood or context. I create a story, an emotion, a mood. The image has to come to life. It really makes no sense and still it does. To me anyway.

Are you photographing/editing full time?hing/editing full time?
You could say almost 24 hours a day are spend on Photography. Next to the iPhone Art I work on documentary/journalism photography, business photography, portraits. I work for magazines and newspapers, teach at schools and do workshops. I am a full-time professional photographer. My free work is iPhone Art and that gives me more opportunities for lessons and workshops.
Because of my iPhone Art people approach me for regular assignments to. The creative way I look at life intrigues them to see what I can do in a regular assignment. For example portraits. Thinking up creative ideas or choosing different angles helps to get a interesting new photograph.
How did you start your business?
I just did. There was a turning point. While working a full-time job in automation, I got very ill. This has lead to a total switch. There just was this a moment when I thought, I am going to be a photographer. Starting out was very difficult. It was a few years back. The Netherlands were in a economical crisis at that time. People didn't want to spend their money on professional good photographs. But I do believe it is getting better.
When you want to become a photographer, you have to give it your all. You have to have a lot of perseverance. Otherwise you will not succeed. Thankfully it turned out right for me and I can say I've made a lot of progression in the three years I am a full-time photographer now. It is getting a little better every year.
How did you train your skills? School? Workshops?
A whole lot of inspirational resources and 3 years of photography school. I have learned about my creative side relatively late in life. It is just wonderful to be able to use that side of me now. I guess I didn't know that I've had this side to me until about ten years ago. Before my fifties I never knew!

Where did your passion for creating images come from?
From within. I am a big science fiction fan, love music, comic books like Marvel and Fantasy. Being able to make something on my own is a part of me that has been simmering until I found the tools to express them. Because of the iPhone I found my way to create.
Because of the illness I've been through a lot. Photography can be enormously therapeutic. My images aren't very happy. There's a strong emotion, no matter what I do. It's melancholic, sad. The images have to come from a place of experience. Otherwise, in my honest opinion, you wouldn't be able to create them.
Where do you get your ideas/inspiration from?
Like I said, Science Fiction, but also movies, music and that little place within myself.
Some of my heroes are Joel-Peter Witkin, Roger Ballen, Salvador Dali, Max Ernst, Mapplethorpe, Margaritte. I draw inspiration from Art Deco and Surrealistic images.

What makes you the happiest when it comes to photography and or editing?

What's important to you. The story? The emotion? The technical skills?
Technique is important but to me is ranked last. It's all about the emotion and the story. It all fits together and complements each other.
Are there parts you don't like as much?
No! Not when I am creating.
What can bother me is the lack of understanding of some of my fellow photographers. They do not want to recognize Smartphone Photography. It is still very misunderstood, not appreciated and is not justified as a form of photography.

Can you describe your photography and editing process to the readers?
I never know where it starts or ends. Sometimes the ideas come first. Mostly at night. Sometimes images just appear. I can see really dynamic images in my mind. Sometimes bizarre situations. I want to be able to hold on them so I can turn them into images later. Often It just appears. I start working on the image I took on the iPhone and see what happens. Experiment, organize. If I don't like it, I'll skip it, the rest I will show.

What are your go to solutions for problem solving?
That is something that developed over time. You have got some standard apps. You need to build your own foundation. Textures, software, placing images onto of each other. Just try, see what happens and learn.
Please show us 3 of you photographs that you are really proud of and please describe why?
Bunny: Bunny is captured in wires, she will escape from another world but she can't This Bunny is evil and may not escape.
Somebody will take you there: This is a vision from a twilight zone. There is more between Heaven and Earth but we don't know exactly what. It is in your imagination or is it real?

Veiled: This woman is veiled. Why ? I don't know. Fill it with your own thoughts.

Can you tell me about your gear and editing software?
At the moment iPhone 6.
Top ten Apps: SnapSeed - Filterstorm - ImageBlender - SuperImpose - Mextures - SlowShutter - Decim8 -TouchRetouch -DistressedFX -Alle JixiPix apps
What do you think about the development of Camera Phones?
This is going so fast! The end is now were in sight. There isa lot of power in SmartPhone Camera's. There is an instant connection to the outside world. You can shoot and edit directly!
I phone or Android, both usable?
Not every brand is the same. That's how I see it. Not every feature is equally user friendly of usable. The iPhone is best for a demanding photographer and has the best apps. Android sometimes misses the mark a little when it comes to apps and has a lot of commercial activity. The camera's are great.
Technically speaking both Smartphones can do a lot! iPhone wins on apps.
How do you work best? Alone, team?
Alone or with someone I really trust.

Can you tell us some of your highlights? (Publications, exhibitions etc.)
With my Smartphone photography I've had exhibitions in Los Angeles, Melbourne, Toronto and can add New York to this list in the beginning of next year. Of course I'm always willing to do more exhibitions. I did receive many honourable mentions and been privilege to have my pictures in a lot of magazines.
About a year ago I have started a Smart Phone Magazine in collaboration with Draumlist and a talent team. www.phonographer.nl
It's a quarterly released print magazine in Dutch with a team of six contributors.
Roderique Arisiaman - Dracorubio actually is one of the team members. We have plans to release the magazine in English too.
Where can we find you? Websites etc.
www.nicobrons.nl
www.iphone-art.nl
www.draumlist.com
What would you like to say to the readers? Tip/Quote?
Don't force things, everything goes! Don't let yourself be overwhelmed by the technical aspects. Be you! Try to get in touch with your creative side. Feel free. Smart Phone Photography equals freedom to me. And that is a pretty important thing to have.