The results from the Monthly theme Minimalism contest are in and it's time to announce the winners. We would like to thank Stefan Krebs for being the guest judge and selecting the top three winners. As usual, the rest of the positions have been decided through public voting.
The top three winners get a workflow package from Sleeklens. To learn more about Sleeklens and their products, click here.
Don't forget to vote for the new theme, Macro, which you will find here.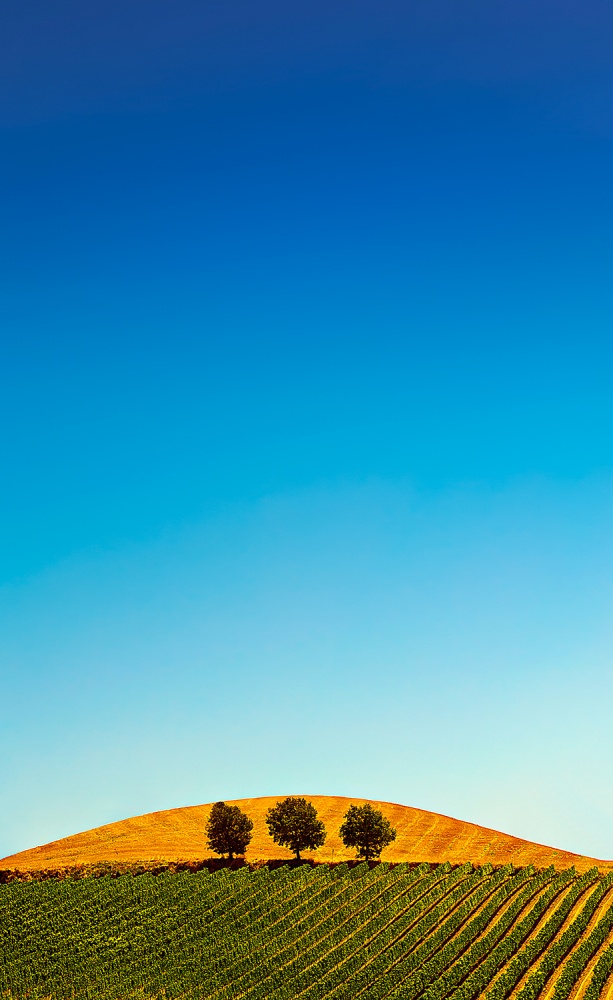 1st place, "Tuscany" by Aida Laneva.
Judge's comments
From the very first moment I saw that minimalism, my attention was attracted by the unusual upright format as well as the elegantly shaped, curved silhouette of the hill and the three trees. Their tops are just within the area spanned by the silhouette line. The warm colours and the light are simply perfect for me.
The lower part of the photo is based on three very simple forms and elements: a curved line, the diagonal green lines (with increasing spacing between them) and the trees. The unusually large area of the sky with its fine blue tone gradient balances the lower part, lead the viewer's eyes always back to the trees and green diagonals. So little is needed for a minimalistic composition. The upright format is in my opinion a very important composing element that makes the photo a real "eyecatcher".

Judge's comments
A prime example of a pure minimalistic photo and composition. Black and white is in my opinion a natural choice to maximally reduce and concentrate the viewer's attention to the three composing elements: the glass bottle thread, the waterjet with the enclosed fine and very few gas bubbles, the slim rim of an elegant, aesthetique and thin drinking glass. The upright format strengthens the effect of the flowing-down waterjet. All in all a very harmonic composition with quite some details for the eyes to explore.
Judge's comments

A black room or box, a light gap and a fine-dosed amount of light rays being scattered at that gap. That is really minimalistic and I like the aesthetics of the photo very much.
One automatically follows the way of the rays leading into the black, never get's lost, being lead back to the bright light coming in through the gap.
The hidden source of light outside as well as the extreme darkness inside introduce a mysterious element into the composition. Can I get out to look where I am, where does the light come from? Am I perhaps locked-in?
There is enough room for inspiration to let one's thoughts fly away.