"I have taken full advantage of my whole brain."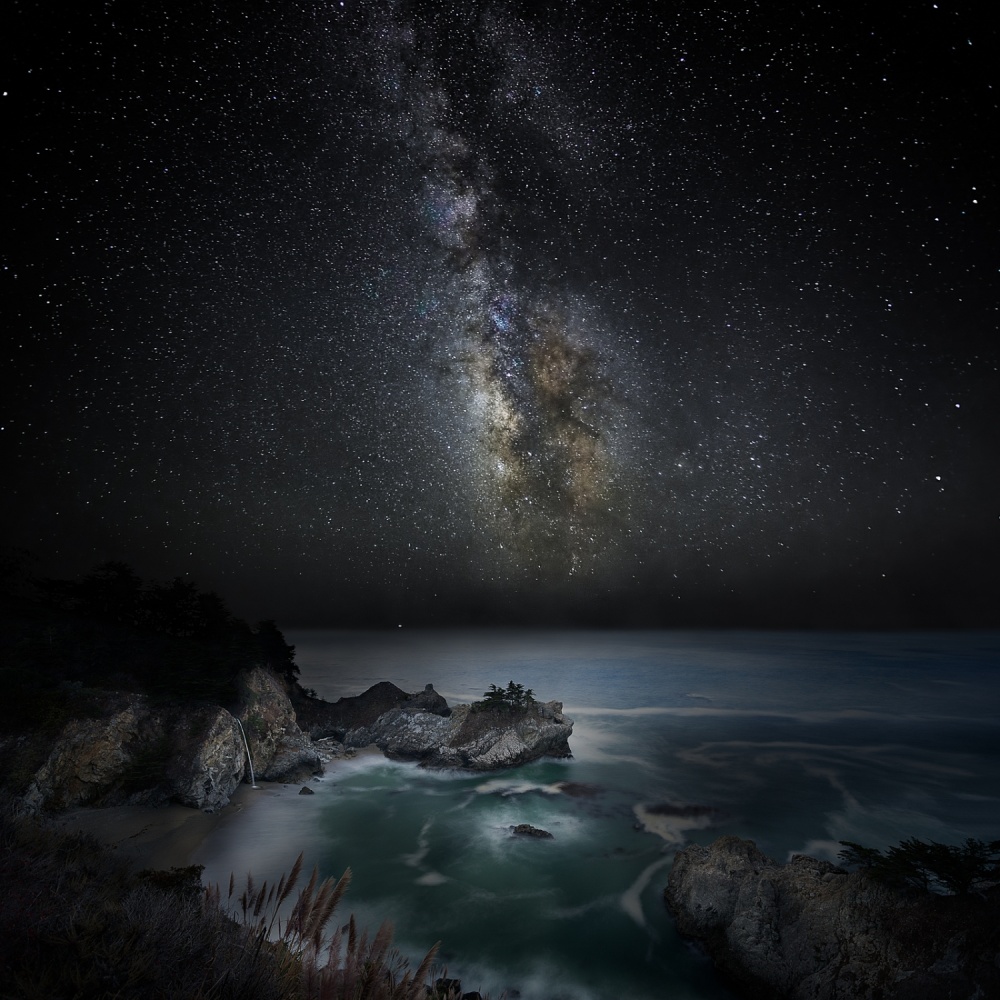 One of the most recent additions to 1x curator team is John Fan. With his incredible work, John has made a name for himself in both the landscape and wildlife genres.
When browsing through John Fan's extensive production, it's sometimes hard to believe that all the photos come from the same photographer. From a star lit sky to an eagle in flight, he brings an extraordinary level of attention to every little detail.
John Fan's work is frequently featured in exhibitions, magazines and books. He has also won numerous awards, including the World Photography Organization Award.

With his extensive knowledge and experience, John is a highly valued addition to the 1x curator team and it's high time that we get to know some more about this very talented photographer.


Could you please give a short description of yourself.
I live in Chicago, United States. I have a PhD degree in physics and work in a hospital as a medical physicist. While my daytime job demands my right brain to focus on the well-being of cancer patients, photography utilizes my left brain to find inspiration in every situation. So far, I have taken full advantage of my whole brain.

What made your interested in photography to begin with?
I grew up in China. My interest in photography started when I came to United States for graduate school some 30 years ago with 500 dollar in my pocket. America is such a fascinating place that I wanted to capture it with my camera and share it with family and friends back in China. After receiving my first stipend check, I borrowed some money from my classmate and bought my first SLR. I have been shooting happily thereafter.

Which were the major influences for you as an artist?
I have been interested in art since my childhood. My brother, an amateur Chinese painter, influenced me a great deal when I grew up. I tried to take many art classes in college as well as in graduate school, even though my area of study was in physics. Ten years ago, I had a mission to take my photography to another level. I started to take photography and art classes in colleges after work. Two years and many courses later, I was ready to apply my education to my photographic vision.

What is your photographic vision?
I am a fine art nature photographer. My interest is focused on nature subjects from landscape to wildlife. Even when I photograph a seemingly static scene, I tempt to seek rhythm and meaning from the nature around me, while incorporating my imagination in every image I make. My goal is to use my work to convey the inspiration from nature and the wisdom of life.

What is your favorite photo of your own?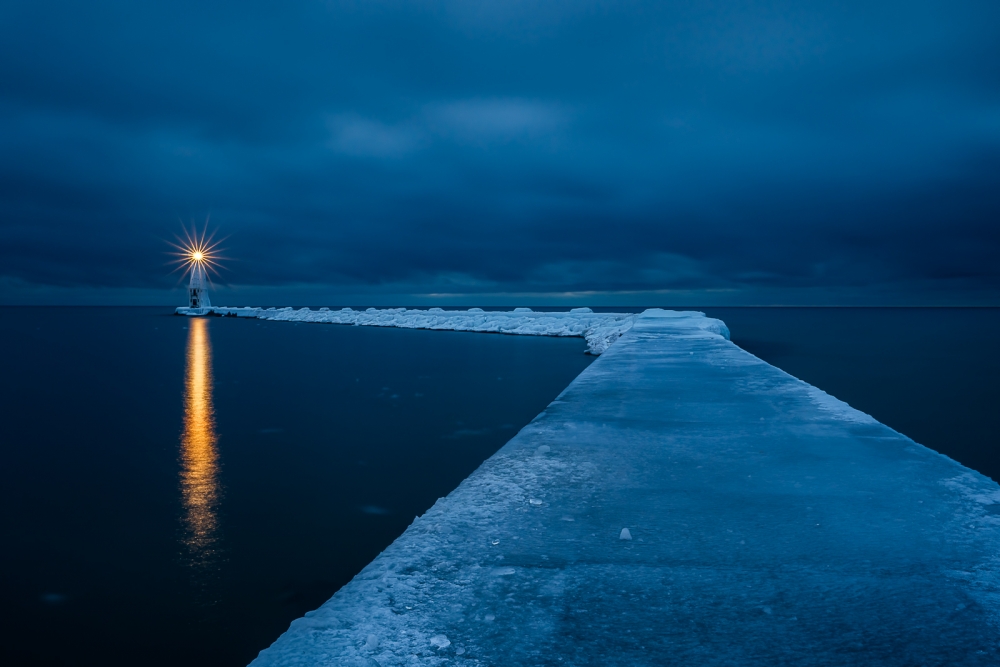 One of my favorite photos is "Frozen Passage". It was taken in a sleepy little town called Frankfort on Lake Michigan shore in the winter. When I arrived in a heavy snow storm, the entire resort had less than five guests. I am sure I was the only photographer in town. I scouted the area and waited for the gloomy sky to clear. Near the dusk of second day, I saw a glimpse of hope. There was a slim gap in the thick cloud at horizon towards west. I put on the ice cleats and headed out to the icy pier.

The sun never came out. However, I still decided to shoot into dark regardless. After a few shots, the light turned blue and lit up the thick cloud. There was enough light that escaped through the gap in the cloud beyond horizon, so that the magical blue hour was visible. At the moment when I clicked, a bible verse came to my mind: "Thy word is a lamp unto my feet, and a light unto my path." I have this picture hanging in my office to inspire me to find hope in difficult circumstances.