"Good photography is not "what" you see, but "how" you see"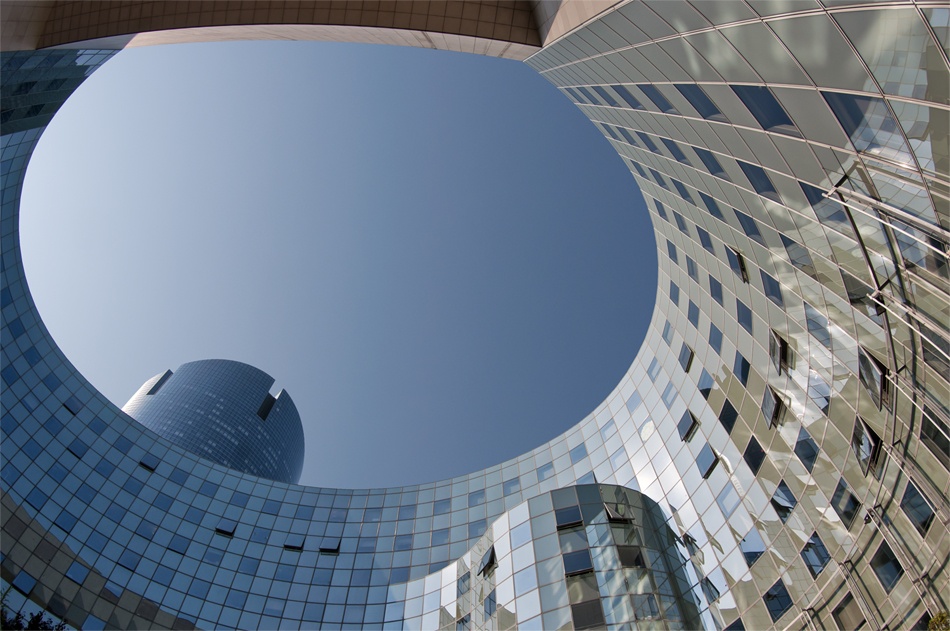 A matter of point of view

When you browse through the work of 1x curator Jef Van den Houte, you'll notice that it's not the type of architectural photography you would normally expect to see. The shape of the architectural structures conform in ways that sometimes seem like they are not for real, but created in a computer. That's until you read the descriptions and realize that they are just real and ordinary buildings. In fact, some of them are famous landmarks that you may have visited yourself.
Jef Van den Houte has an amazing ability to find original and creative point of views for his architectural motifs, showing a genuine feeling for visual imagery. As unlikly as it may seem, all of his images are entirely made in camera. Of course he is using (sometimes quite some) post processing afterwards, but only to further emphasize light, shapes and the visual impact he want to express.

Photography has been his passion for more than 30 years. But besides his professional background in one of the leading companies in the graphic arts industry, Jef Van den Houte doesn't have any formal education in photography itself. Instead, he did find knowledge from other sources:

"I learned a lot through the contact with other photographers, reading about photography, visiting exhibitions and looking into photo books. But above all, I think, by submitting my own work to comments and critics. I wanted to learn and to improve, by having the look of others on my images"

To get this critique, he took part in photo club activities and has participated in a lot of photo competitions:

"Not to collect awards, but to expose my work to the judging of others. I am not a competition driven photographer, trying to collect prizes, it's not a real goal for me".

Despite this, he has gathered quite a number of prizes. Including awards in the prestigious Trierenberg Circuit. His motto for creating a good photo is: "Good photography is not "what" you see, but "how" you see". This sentiment is clearly visible in his work process. He starts by searching for some interesting areas of architecture. He then takes a walk around and tries to find some interesting constructions. When it's time to take photos, he his keen to do it in his own style:

"I try to render the architecture in my personal way. It can be a point of view, a detail, a combination, a processing…"

Putting your own style to a photo is also his most important advice to novice photographers:

"Find the type of photography you really like to do, not what you think might be more successful. Look at the work of other photographers you like, not to copy but to let them inspire you. Visit photo exhibitions, look into books.."

Jef Van den Houte puts this philosophy to practice in his work as a curator at 1x. His final advice if you want to get your photos published is as easy to understand as it's sometimes difficult to accomplish:

"Try to bring photos that are a bit different, somewhat surprising and original in their approach to the motif."

Does Jef Van den Houte live up to his own advice? If you have any doubt, you are free to look through his portfolio yourself. It is, like everything else, a matter of point of view.