What gear do you use?
A couple of months ago I switched to a full frame Sony A7II with a Sony-Zeiss 24-70 f/4, a Sony 70-200 f/4 and a Voigtländer prime 10 mm f/5,6. A fine little set, hardly over 3kg, which I carry around in a Lowepro sling-bag. Weight is important,
I keep my Olympus EM5 (micro 4/3) with a couple of prime lenses for street work. It's a handy little devil. The only limitation is low light performance, less important in street than in architecture.
Other equipment is limited to a ND filter set, a Sirui lightweight tripod, cable release, spare batteries, chargers and cleaning equipment. No flash, I always work with available light.
The full set fits in a Lowepro backpack. On longer trips I will also carry a Macbook Pro and USB sticks for storage.

What software do you use to process your images?
Lightroom and Photoshop CC and the Nik filters suite, mainly Silver Efex Pro for black and white conversion and Viveza for selective enhancement of color photos.

Can you tell us something more about your work flow?
I start uploading the raw files in Lightroom and converting to dng file format. First comes lens correction, next tone, presence and contrast. Sometimes it can stop there. Next I decide whether or not I convert to black and white. In the case of doubt I will make more than one version.

Most of the time the fun work starts when I import to Photoshop. No rules here. It can go from simple additional perspective correction to full creative edit depending on the inspiration of the moment. I am not a PS specialist, four or five layers is about the maximum I can manage. Export to Lightroom in TIFF format and fine tuning are the last steps.

An example of abstracts created in several steps are these 3 photos made from the same basic photo.

What is your most important advice to a beginner in architecture / abstract and street photography and how do you get started?
As for any other type of photography you need to be passionate about the subject, the deeper you dig the better you will be able to express your vision.

Shoot, look, shoot, look and so on and on and on. The first 1000 photos are probably for the dustbin, your last photo will always be the best. Get inspired by photographers you like, how they use composition, light, color. Invest time in learning to develop and fine tune your images. Always shoot raw, it gives you much more flexibility to shape the end product.

Gradually you will develop your own "handwriting". Be patient and assiduous. After 2 years of intense shooting I am not at a point where I can describe my style. I am still searching.

Who are your favorite photographers and more importantly, how has your appreciation of their work affected how you approach your own photography?
As I said before, Gilbert Claes showed me the way to 1X. I love his work for the way he brings poetry into abstraction. I follow the whole architecture/abstract community here and I am impressed by the diversity and high standards. No names, the list would be very long, with one exception, the geometric perfection of Stefan Krebs. Also I am impressed by the light of Jose Lobato, the subtle creativity of Huib Limberg, the melancholic still lives of Delphine Devos, the surrealism of Ben Goossens, the motion shots of Carla DLM and Sol Marrades, and many, many more.

I follow the work of Carl De Keyzer (Cuba La Lucha is his latest project) and the portraits of Stefan Vanfleeteren. I have great admiration for the systematic and assiduous work of Bernd and Hilda Becher.

Joel Meyerowitz is one of my favorites in street for his amazing New-York street work.

Are there any specific directions that you would like to take your photography in the future or any specific goals that you wish to achieve?
Apart from taking more photos (we have planned trips to Spain and Germany) I have to start cataloging and printing. Up to now most of my work is pure digital, it's time to change that. Participating in contests is also on the agenda. All rather modest goals ….
Describe your favorite photograph taken by you and why it is special to you?
The first photo published is one you never forget. "Pink and green" is a detail from a house in Burano.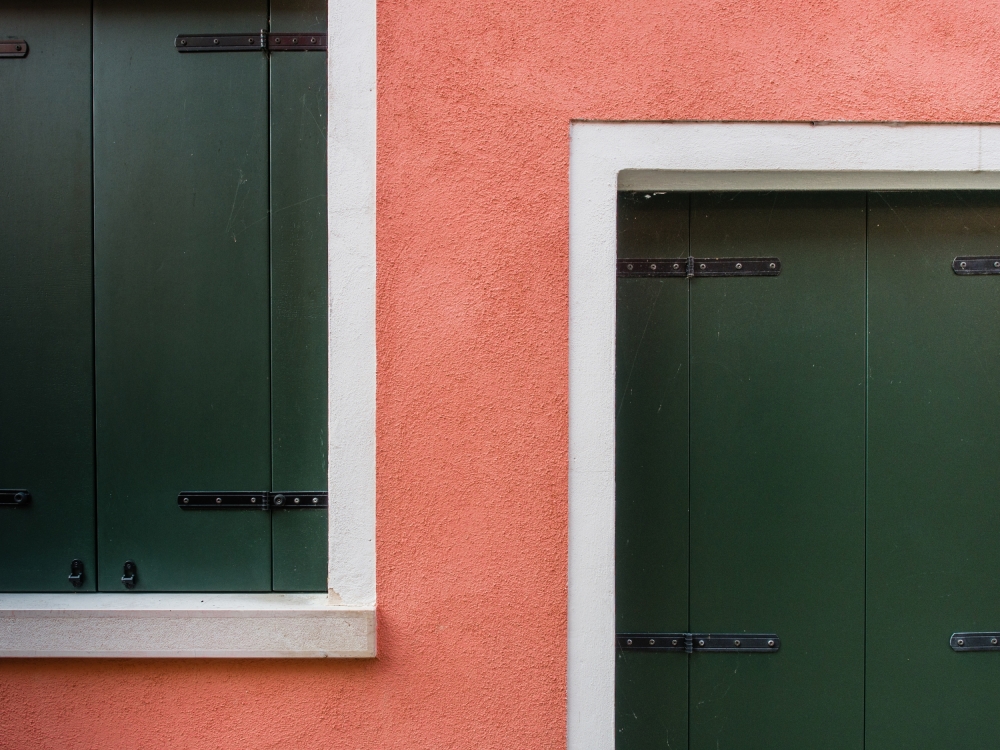 But the one I like most is "Art is everywhere".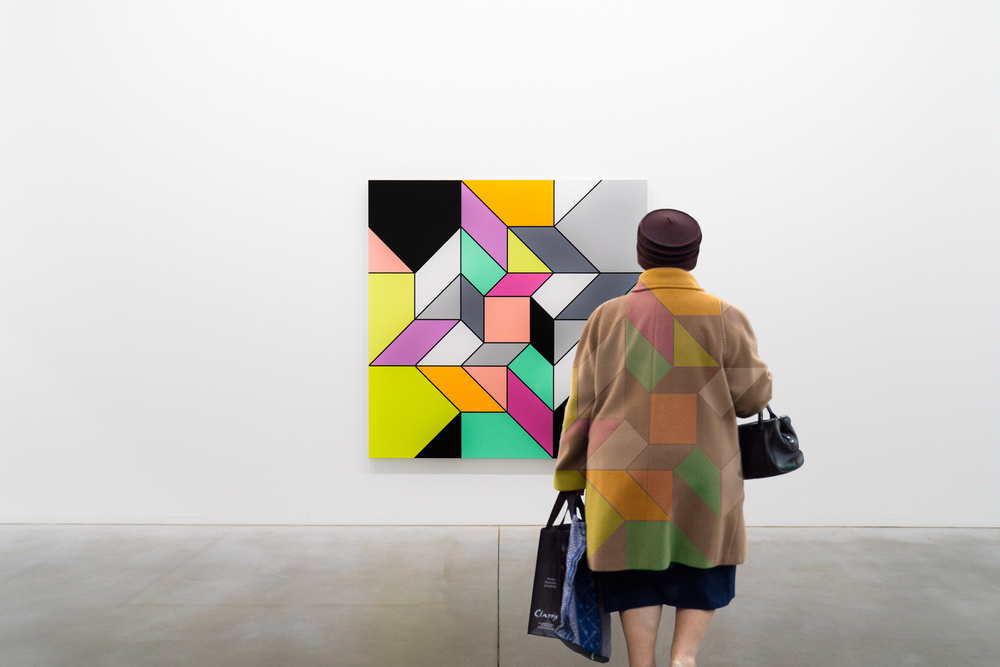 It's a creative edit with a shot of tongue in cheek humor. The basic museum photo was in fact a try out for my new camera, never intended to present this. But then I discovered the lady with the shopping bags in a series of street shots I made earlier and a weird idea was born. I enjoyed making this and apparently a lot of people like it.

Is there anything else you wish to add and what do you think about 1X as a home base for your work?
1X has played an important role in my development as a photographer. It is the best place to meet great talents and to exchange experience. I like the idea of a curated site, it is so different from all other sites where the number of followers play a bigger role than the quality of your work. Some months ago I was asked to join the moderator team, which I accepted with gratitude. It is great to contribute to this community.