If you need to embrace colour and forget the dull winter weather, go for it and restock your energy perusing the hot "Italian Summer" series by Lorenzo Grifantini.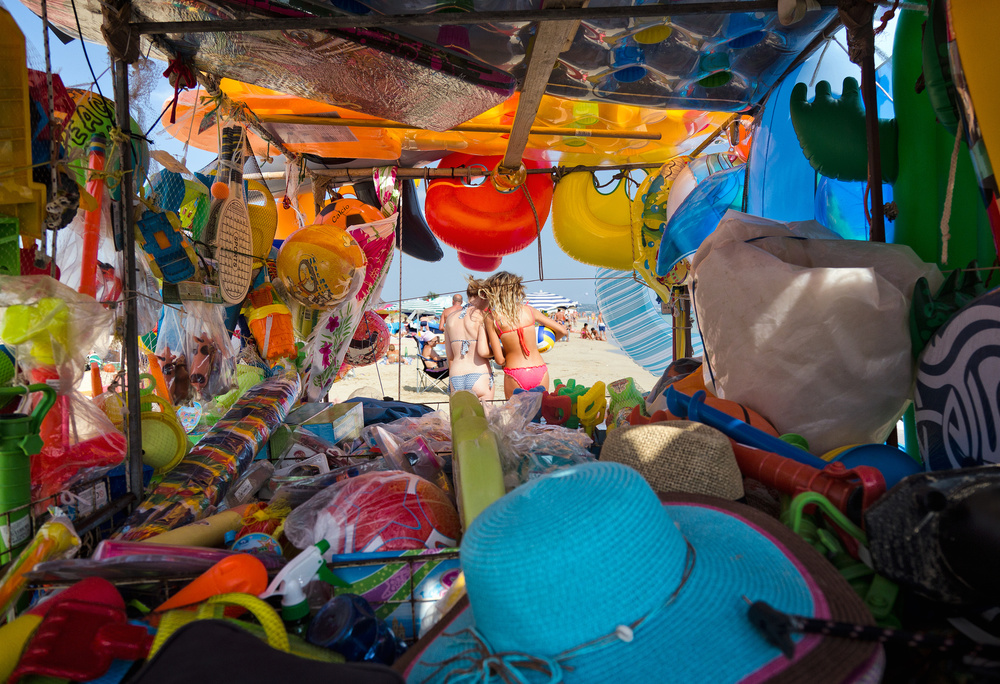 Italian Summer
Lorenzo was born in Rome and comes from a family full of architects: his mother, father and sister are all architects so he couldn't disappoint them by choosing a different profession! He lived in Rome for 27 years and during that time he earned his architectural degree. After that he decided to move to London to see how it feels living away from his beloved city and family, as well as to challenge himself in the main hub of the architecture world. After 13 years, he has created his own successful architectural studio, DOSarchitects. He is still living and working in London with his wonderful wife and two splendid kids.
Besides his career as an architect, Lorenzo has a huge passion for photography.
His stories about Cuba, Ivory Coast and London have been recently published on the digital version of National Geographic Italia, Photo Vogue, L' Oeil de la photographie, La Republica and Vice Magazine.
Lorenzo considers himself as an adopted Londoner. But every summer he goes back to Italy.
The contrast between his winter life in London and summer life in Italy inspired him to make the "Italian Summer" series.
As a photographer he is in a privileged position. Being Italian, he has an in-depth understanding of the places and people he portrays and this gives him the confidence to be comfortably settled inside the scenes.
On the other hand, he often feels like a foreigner in his own country and that allows him to see things with more amazement, almost in a naive way and with less cynicism.
What does the Italian Summer means to Lorenzo?
He quotes: "Italian summer is POP, Italian summer is colourful, Italian summer is tattooed, Italian summer is hot, Italian summer is tanned, Italian summer is dangerous, Italian summer is a balloon, Italian summer is feral, Italian summer is furry, Italian summer is the moment in where Italians can still express lightness and "joie de vivre". The pictures are taken in different locations (i.e. Salina's island in Sicily, Salento in the Puglia's region and Forte dei Marmi in Tuscany) through different social classes with the objective of finding a common thread of surreal irony. For me as an Italian expat who has lived in London for 10 years, I see so clearly now, our cultural traits on the beaches of Italy and it evokes strong childhood memories of many long summers spent there. I now love my country more than ever.