It's not what you see, but how you see it.

I sometimes hear that people don't want to return to a location because they have already photographed it. Or because other people have photographed it before them. To me that's every reason to return. Every one perceives the world differently. Everybody sees differently.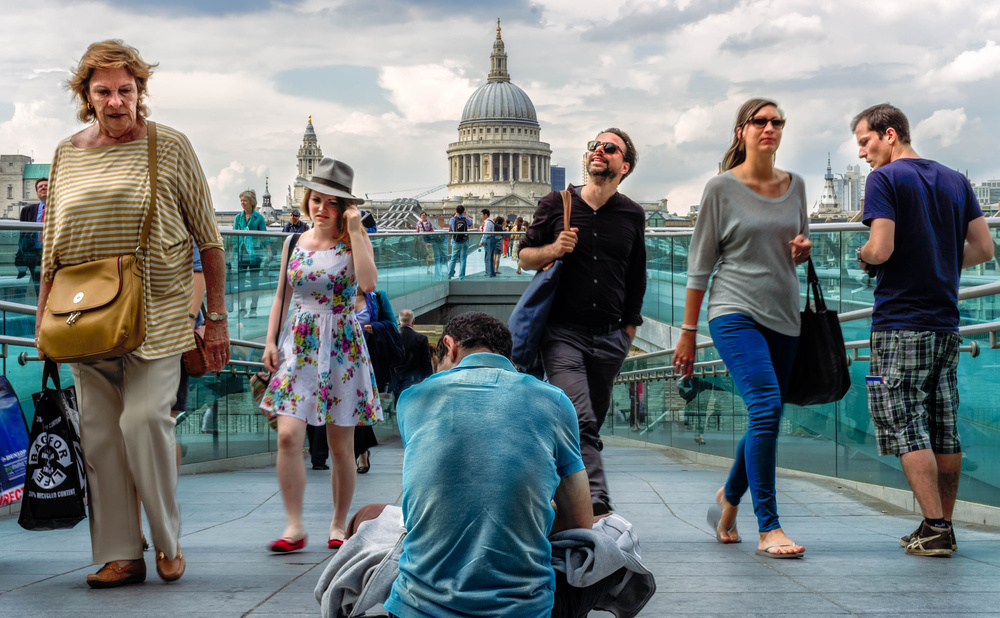 The Millennium Bridge view to St Pauls Cathedral is perhaps one of the most photographed Vistas in London. The Leading lines of the modern architecture draw the viewer's eye in towards Christopher Wrens master piece. The balance between the green glass and the blue sky, or perhaps is it the delicate symmetry and the dome; there is so much to shoot here.
A back to basics exercise that I enjoy is returning to a scene I have photographed before and looking for something new. Every time there is something different to look at, different light, different weather a different time of day different people all give the scene a new dynamism that wasn't there before all you have to do is look for it.
Never take your scene for granted, because it can gift you with something great if you just look for it.