Photographer Leif Londal's work excels on many levels. Landscapes, forest shots, architecture and abstract, street, people, all his images have one common denominator: mood. Leif is an accomplished artist. Let's have a glimpse at the man behind his photographs. Thanks to Yvette Depaepe for conducting the interview.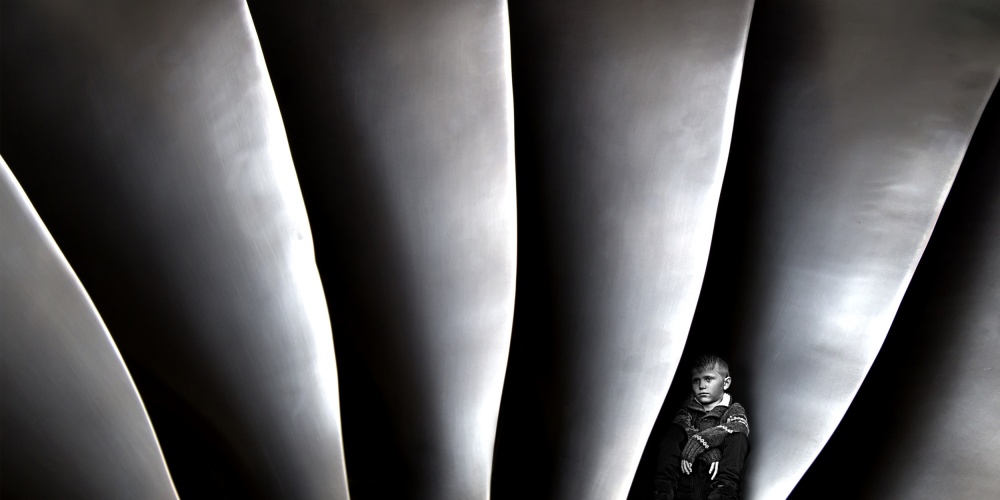 Briefly tell us about yourself, your hobbies and other jobs, Leif.
Born 1970. Father of two children, a boy and a girl who give me joy every day, a lovely wife, humorous, positive and best of all, she gives me room to grow my hobbies. Love ordinary things like making good food, play with the kids, camping with our caravan, socialize with my wife and if I can lure a sailing trip out of my brother I value that very much.

I am a trained machinist and work every day with cad cam. We receive items drawn in 3D which we manufacture. I program the CNC machines in programs like mastercam and hyper mill. So I'm used to have spatial awareness on a flat computer screen. The job is almost like a hobby for me. There is great progress in metallurgy and our projects are very interesting, for example we make parts for the Danish super car Zenvo.

Danish design is dominated by simplicity and clean lines, reminiscent of photography. When I feel an item, I can quickly notice the different surfaces, see the object in 3D and quickly get an impression of the functionality of the design. This is similar with a picture. Does it work? Decide for yourself.

When we got our first family SLR ,the camera gave opportunities that I had not tried before. Our family photos got a big boost, but conversely I could well see that I was not as good as the people at for example 1x. I think I'm competitive and I developed a great desire to get better.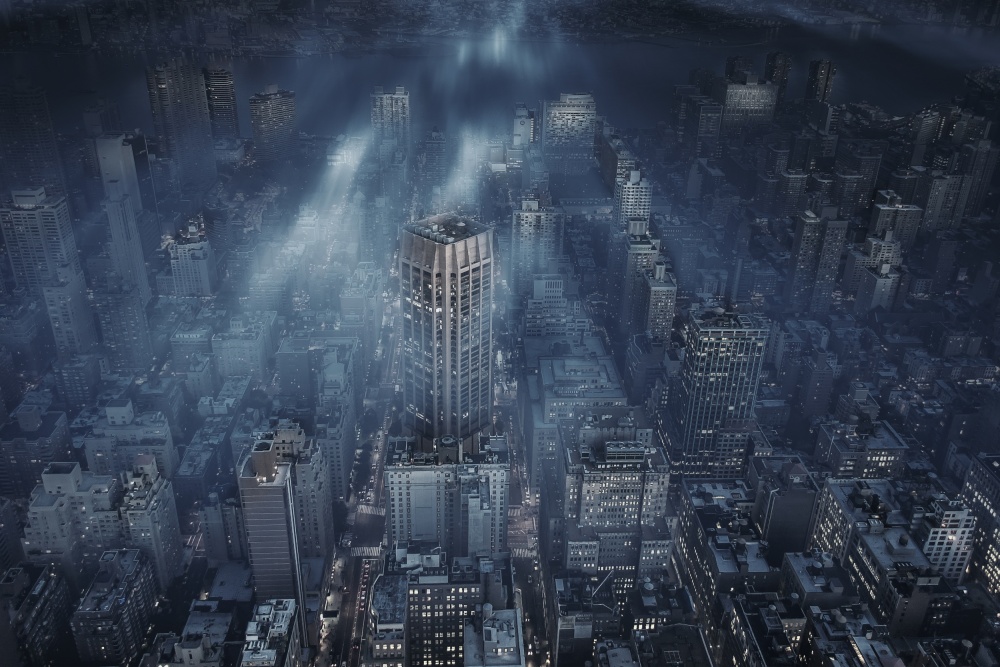 "NYC" This picture really gave me a push, much publicity and many followers.

Describe your overall photographic vision.
I have the problem that I care for many types of photography. Many say you have to stick to one type and then be really good in this type of work. I have no desire to do so. But a picture must contain several elements before I think it's exciting. Good light, may be is what I love most. Good lighting can really turn me on and can save a bad idea, but of course the good idea is also important. Locations can really lift a picture and also simplicity is something I like very much.

Your work is very diversified and particularly landscape photography?
I do not know if I am drawn especially to landscape photography, but it is a type of photography that I like very much. When I walk in the wild, it is an experience in itself and I often come home without anything that can be used, but the experience has been good. I would take some pictures of a lighthouse on the Danish west coast where there were wild clouds and dramatic weather, but every time I've run up there the weather was fantastic on the 2.5-hour drive up there, but I will succeed next time.

The air in the forests is good, light and atmosphere change a lot all the time and you will find new things that test your skills. The light at the Danish west coast is fantastic and can change from minute to minute. So there are very exciting challenges for landscape photography.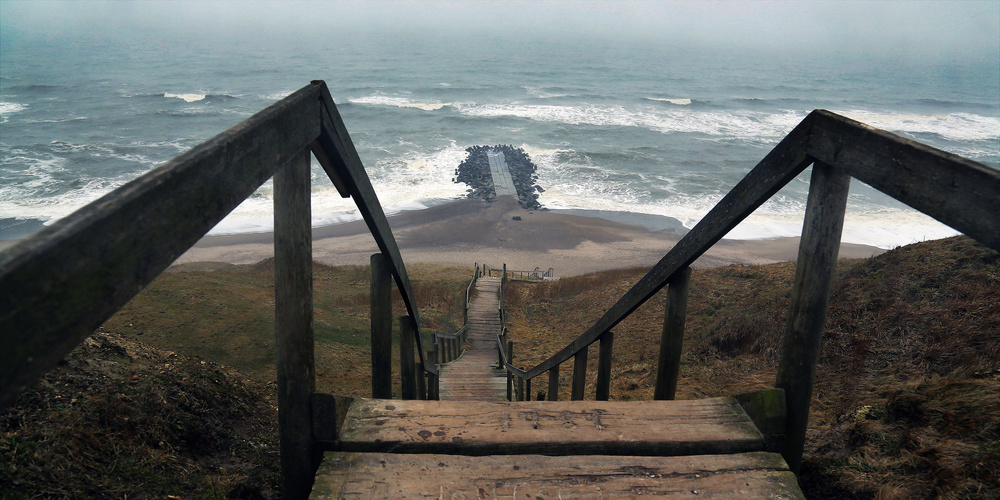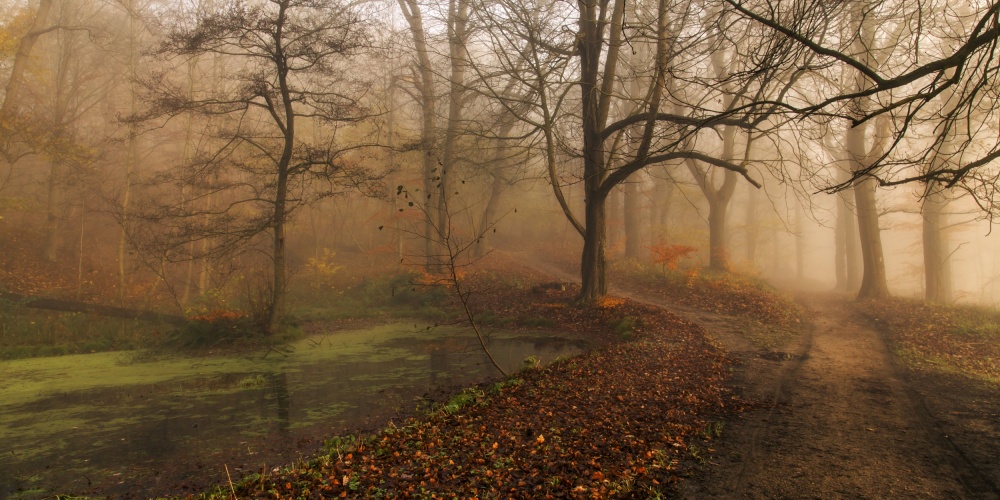 What is more important to you, the mood/story behind your images or the technical perfection?

The atmosphere is very important and of course something I work on a lot. and try to built a good story into the picture. The technical term is very dependent on the image type you have in mind. I love the photos with great sharpness, e.g. insect macro but also images with noise can be delicious. Just being made with the heart and with skill.
Landscape photography is the place as it presents itself, but addition of elements such as fog can work well because you hide unwanted things.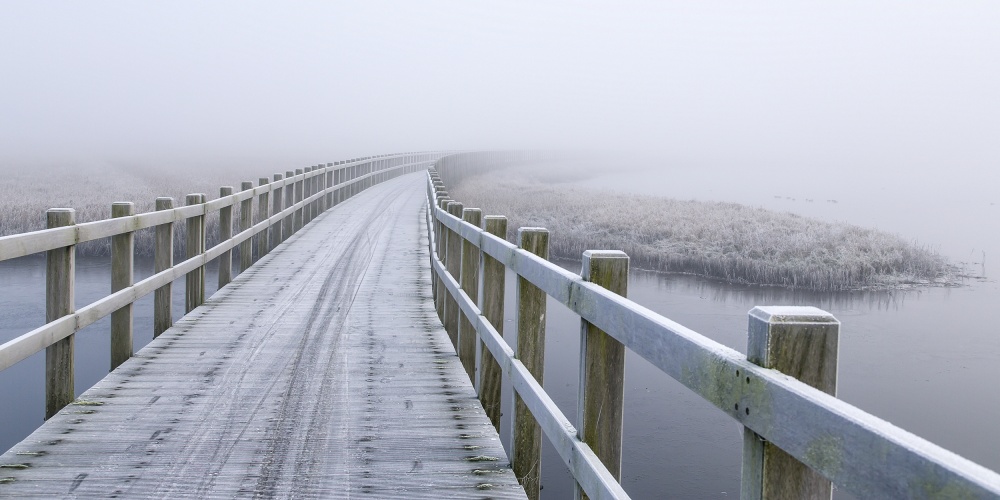 What gear do you use (camera, lenses, bag) and what software do you use to process your images?
Canon Mark III, 50mm f1.4, 100mm f2.8 macro, 24-105mm f4, 16-35mm f2.8, 70-200mm f2.8, 2x manfrotto tripod with ball head, flash I never use, 2xfast light, homemade ring light. 2xnd filter 10 ND and a variable self-timer, intermediate rings "between rings" PC wacom I have not gotten used to yet. Photoshop + Nik collection.

Tell us some more about your workflow, Leif.
I reckon it's a forest image for which you want to hear my workflow, I always shoot in raw. Raw conversion is the step where I often get more color into the picture, but convert the picture bright, straightening lines. Lately I've used Color Efex Pro 4.

Among other things detail extract or then more work with colors, including selective color, brightness and contrast, eventually sharpen. Somewhere before shapen I sometimes create a gradiant overlay to light my path up and lead the eye into the picture.
What is your most important advice to a beginner and how do you get started?
My advice for novice in landscape photography: Minimum equipment, you can save a lot of money if you can set limitations. First, what media you are aiming for. If aim is instragram or facebook you can go far with a good camera phone, but if you want to shoot in poor light conditions, you are forced to have a camera that can handle it. If you want to make giant posters you must have a camera with many pixels. Many say that it is the person that matters, but I think the tool is also important. It makes things easier. An entry camera from Canon, Nikon, Sony other good brands could be a good start.
Many landscape photographs are taken with wide angle, but if you don't have one, you should not let yourself down over it. You can make many fine picture with other lenses. A wide-angle is of course a good tool in a forest.
Minimal advice, an entry camera, shoot in raw, great effort by raw conversion, edit image and set your personal touch and flavor to your images. You can give your images a form of Signature "editing" and for God's sake, remember to correct horizon, and general alignment.


Who are your favorite photographers and more importantly, how has your appreciation of their work affected how you approach your own photography?

In the countryside it is

Max Rive
and

Lars van de Goo

r
. Max Rive is great for finding beautiful places and there is good color and depth of his work. Lars van de Goor has really good path and forest images. Lars style and my style have similarities. I think it's fun to follow their work.

Of Danish photographers I follow Jack Høier, Christian Wig, Michael Knudsen, Mads Dreier, Jan Møller Hansen, Gert Lavsen, Kent Mathiesen, Susanne Worm and finally a Dane Michael Østergaard, using only an Iphone. Everything is made on the phone. His many ideas are super and funny. Unfortunately, I do not think the quality is good if you watch it on a large PC monitor. I hope one day he changes over to full frame. Wherever he ends up, it will be fun to watch.


Is there any specific photo taken by another photographer that has inspired you a big deal and why?

I see lots of photos each day and to say I will not be affected or find inspiration would be wrong. This image of Kent Mathiesen has impacted me and I think the light was fantastic.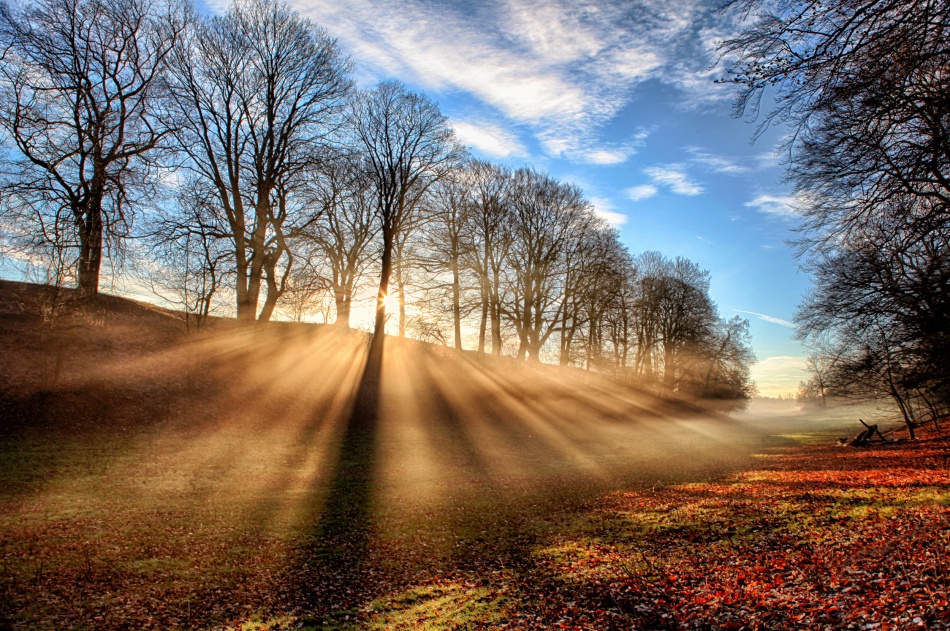 After I saw Kent Mathiesen's picture, I found a place where the light did fit, and some time later I made my version of the image.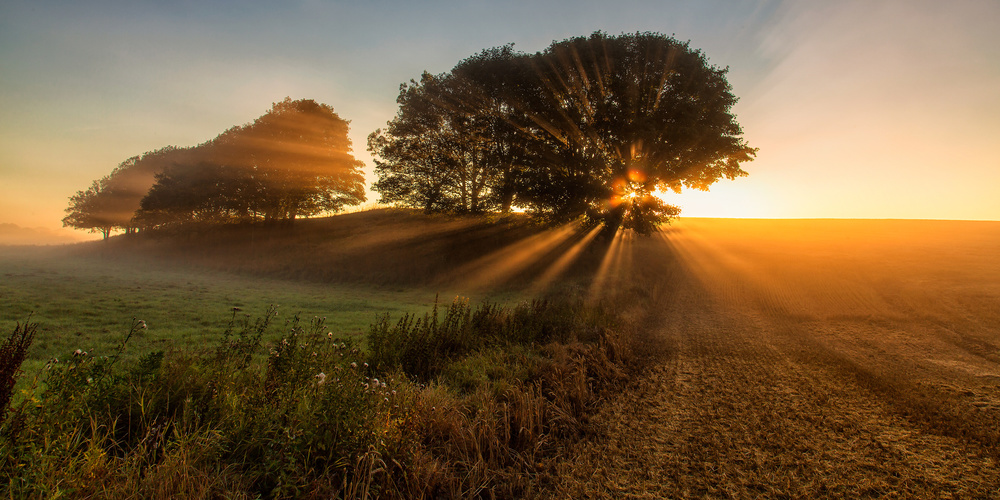 Gert Lavsen's way to make a super simple picture telling a story inspired me a lot too.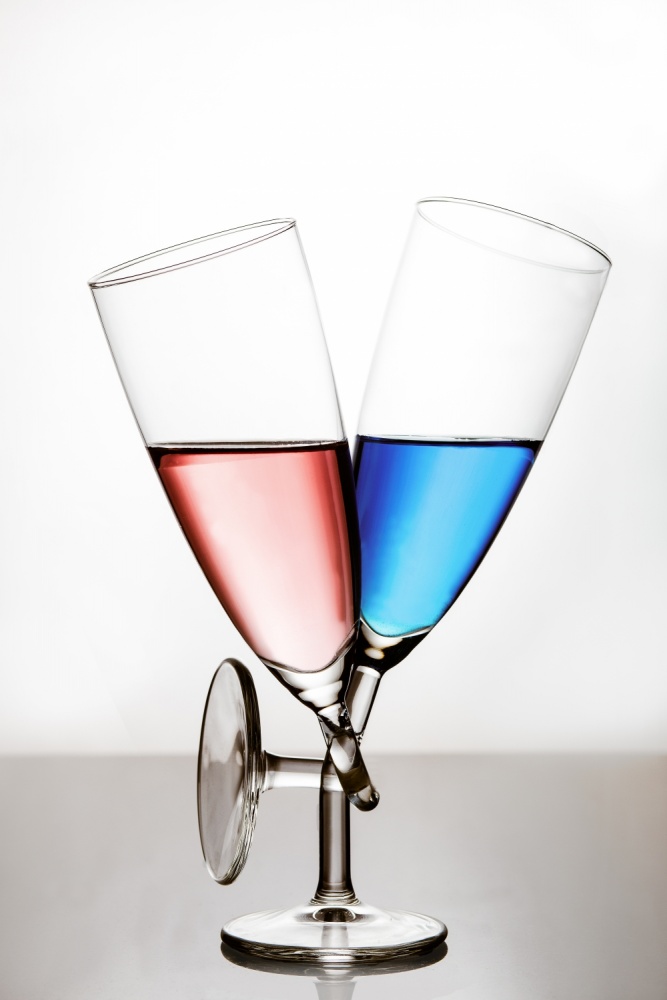 The picture of Elena Bovo made great impression on me, and does it every time I see it.


Are there any specific directions that you would like to take your photography in the future or any specific goals that you wish to achieve?
The future: Become better, better equipment, training, training, training. I tell my kids you have to practice to be good, so I must live by that and be a good role model. For a long time I have made a picture a day to train. Get to Preikestolen Norge, New York or Paris on photo tour. Experience shooting with Phase One. More work awarded in 1x, make the perfect picture and should it not succeed, will I enjoy the ride and hunt!
Describe your favorite photograph taken by you and why it is special to you?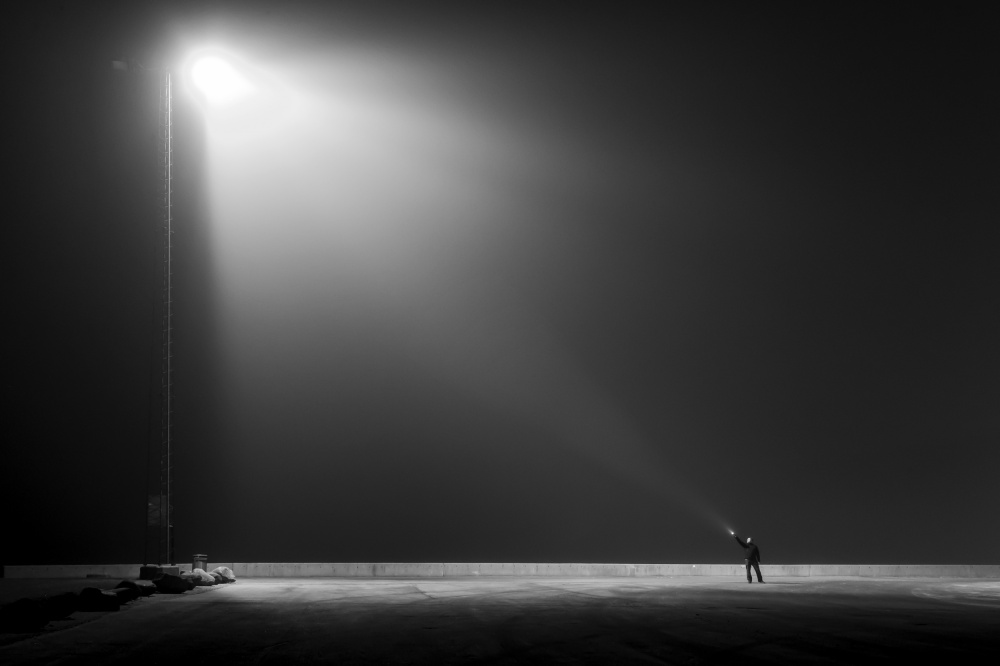 It comprises some of the things I love. A story, simplicity, special light and not something you see every day. I am also quite happy about this one. Again simplicity, a story. It makes me think of my late parents, something good.