What gear do you use (camera, lenses, bag)?
I use a Canon 5D Mark II, along with a Canon EF 24-105 f/4 IS, a Canon EF 50mm f/1.8, a Canon EF 70-300mm IS, a Tokina 16-28mm f/2.8, a Sigma 15mm f/2.8 fisheye and a Lensbaby.
But I also like to travel light. Depending on the location I bring along what I expect to use.
What software do you use to process your images?
I love Lightroom to make a first selection and do the primary editing, like contrast and perfection of the framing. Basically, for many shots one needs nothing more than this. But if you want more, Photoshop is essential. I also use the Nik filters, especially Silver Efex Pro, a brilliant tool!
Can you tell us something more about your workflow?
It's a challenge to shoot a building that has been photographed a million times in a way that has not been done before. Therefore you need to watch first, instead of 'just shoot'. Quite often I know ''this is the one", right at the moment I take the shot.
When I started shooting architecture I didn't process all that much. The lines had to be straight of course, but the colours were as I shot them. Today I hardly use any colours any more. Black and white has really taken over. That means I have to process and like I said, I like to use Silver Efex Pro for that. I have my own recipes for my black and whites. For the high key or low key processing for instance.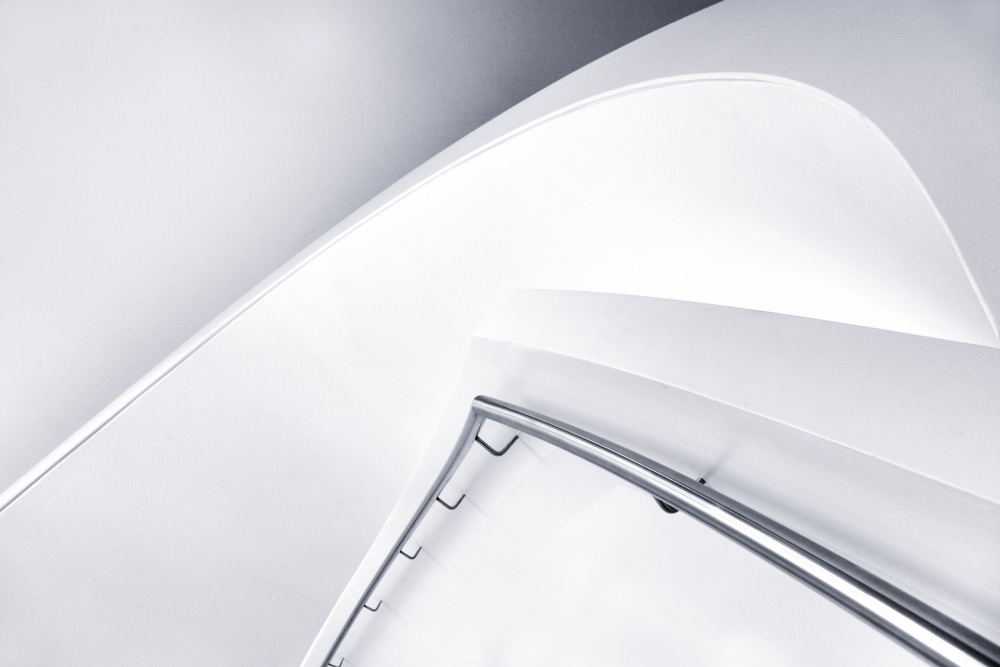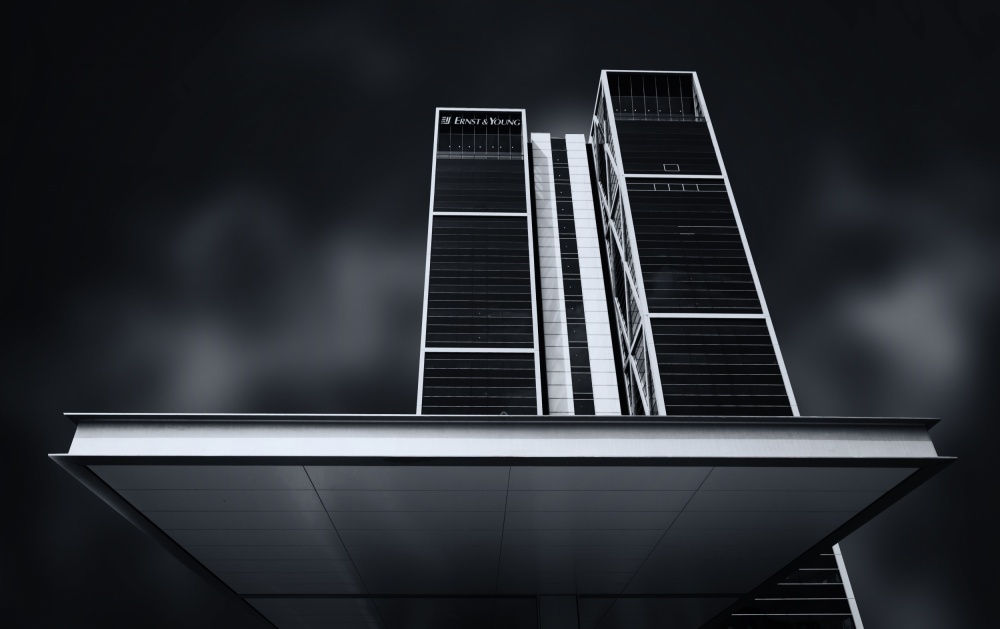 What is your most important advice to a beginner in architecture and abstract photography and how do you get started?
Just go out and play! When I decided to shoot architecture, I didn't go to the hotspots right away. I started out with the buildings in my direct environment to learn about architecture compositions and point of views. Just learn to watch first. See the lines and shapes and learn about the light. It's more fun to visit the famous buildings later, when you really know what you are doing.
What also helps is criticism from other photographers at photographic websites. That can be confronting at first, but it speeds up your learning process really hard.
And last but not least, watch and learn. Look at pictures you like and wonder how it is done. And try to understand why a certain photo is so appealing to you.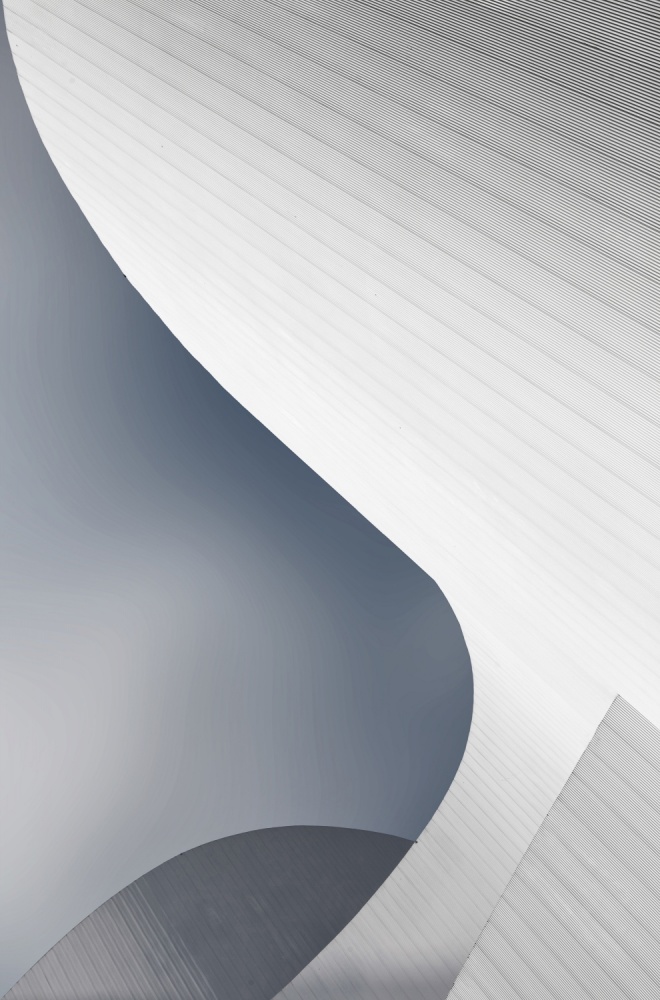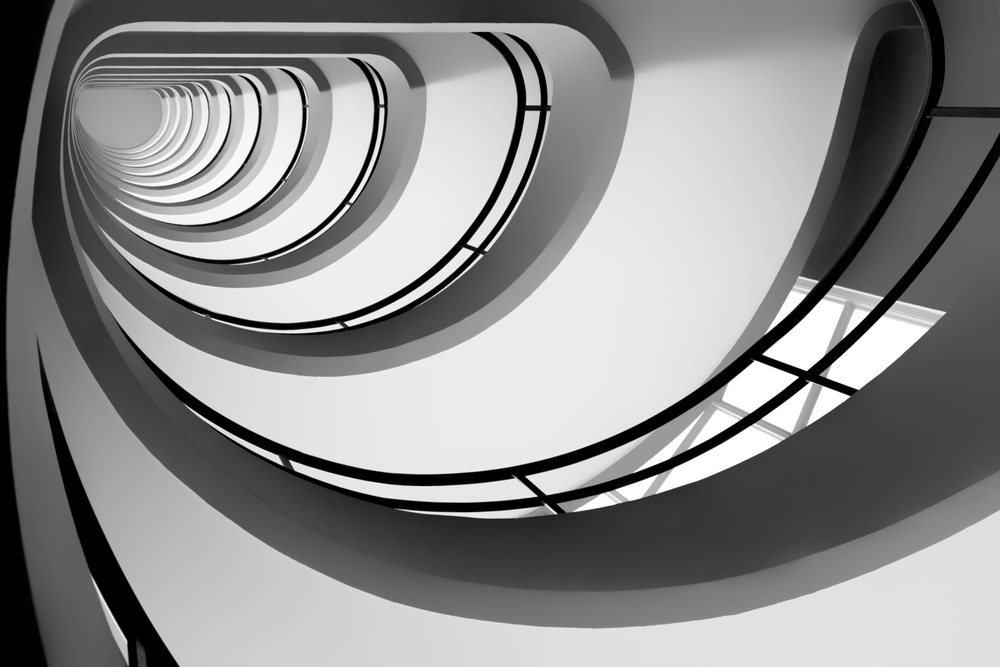 Who are your favourite photographers and more importantly, how has your appreciation of their work affected how you approach your own photography?
There are many photographers that I admire and that have inspired me. Photographers like Anton Corbijn and Stefan Vanfleteren control the power of black and white. But in my field, I also have to give credits to De Stijl artists like Piet Mondriaan. His vision is not only visible in all of today's design, but his minimal approach and view on the essence of composition and leaving out what has no function is very much how I look at the world around me through my camera.
And I've learned a lot from many architecture photographers active at sites like 1x.com. I'm really glad to have met a lot of them in person!
Are there any specific directions that you would like to take your photography in the future or any specific goals that you wish to achieve?
I often asked myself the same question. When I look back at the last years it was a natural development for me. And it will eventually lead to new challenges.
Describe your favourite photograph taken by you and why it is special to you?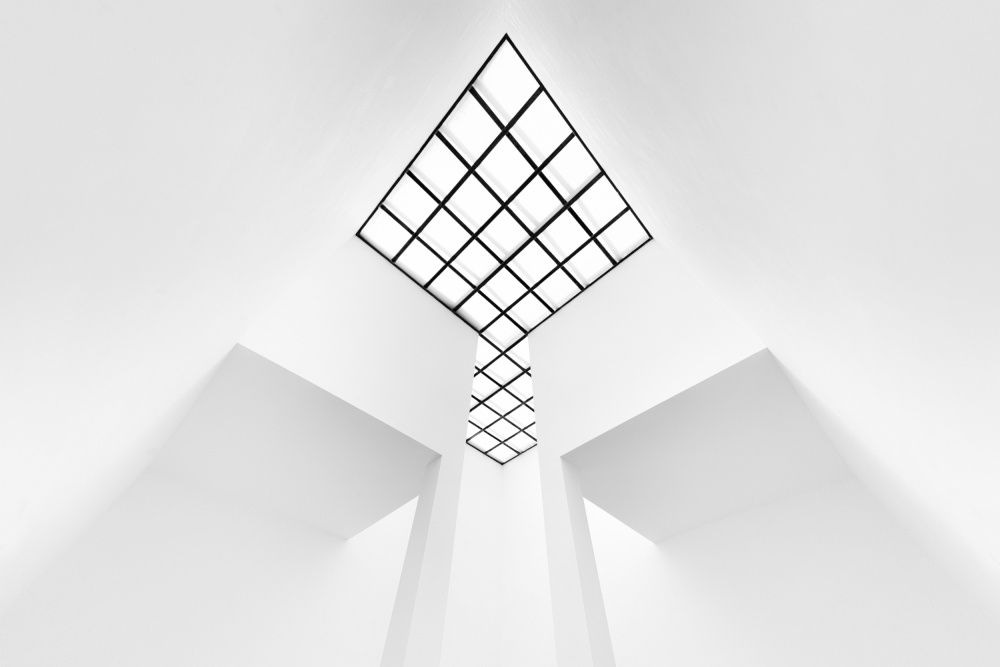 A tough question, but I like this one very much. This POV is not unique in this subject, but the use of the fish-eye lens gives a different effect, even though you can't see immediately that I used that lens, most of the times you can see that right away. That's what I like, a different touch. This picture was chosen Architecture picture of the year in the Dutch magazine Zoom by the way.