Jan Niezen is an excellent photographer when it comes to Abstract & Architecture. He loves to play with lines, shapes, colours and tight compositions, striving continuously for technical perfection. Through this interview, we can learn more about Jan and the person behind his images. Enjoy!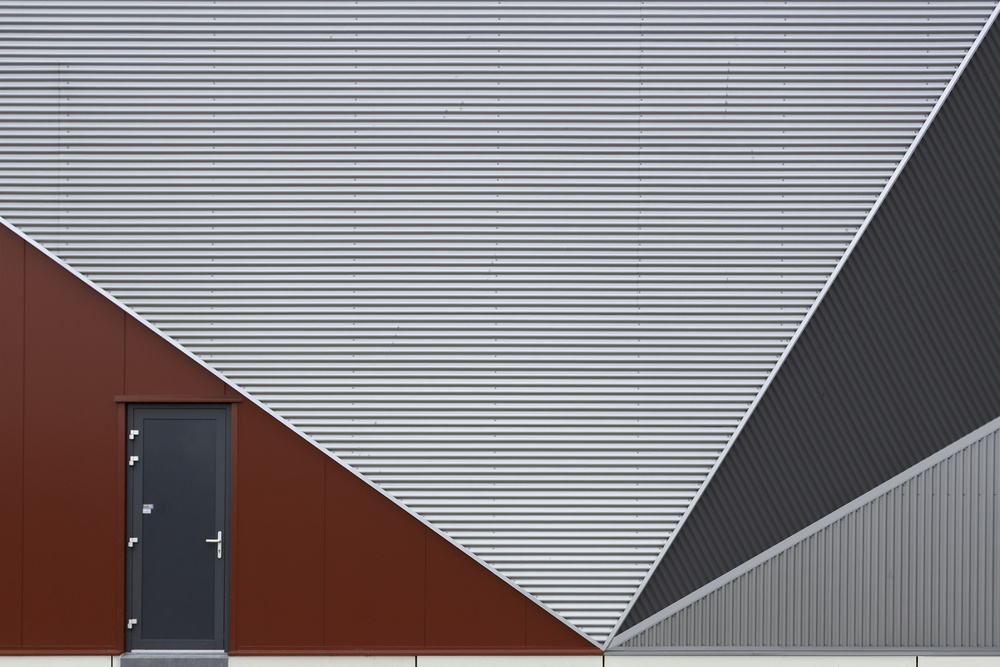 Briefly tell us about yourself, your hobbies and other jobs, dear Jan.
Living in the Netherlands, married for nearly 50 years, I have 2 daughters and a son. Although I am Dutch, I worked nearly 40 years for a Belgium company. I'm pensioned now!
My career as a hobby photographer really started when I was 19 years old at the moment I joined the army to do my military service. In my free time I developed my own black and white films in the so-called Patterson tank … all stuff used when shooting analogue. Everything has to happen in the dark. The possibility to use a darkroom was given to me in the army.
My other hobbies are football, cycling and yes, I also do love working in my garden.
How has your history and life experiences affected your photography?
While I was in the military service, I earned some extra money in my spare time (weekends etc.) as a journalist using a borrowed Asahi Pentax Spotmatic. Of course I was longing for an ASAHI PENTAX of my own as well. I bought one and taught myself how to use it.. My father built me a darkroom where I could develop my films and print my photos on paper with a DURST enlarger.
When I married and my children were born, I stopped photography for a long time.
But I picked it up when the first digital cameras became affordable.
What first attracted you to photography?
My first attempts in digital photography were macros. I loved taking pictures of butterflies, dragonflies and tree frogs (very small ones). I aimed for good sharpness on the subject with a blurred background or bokeh.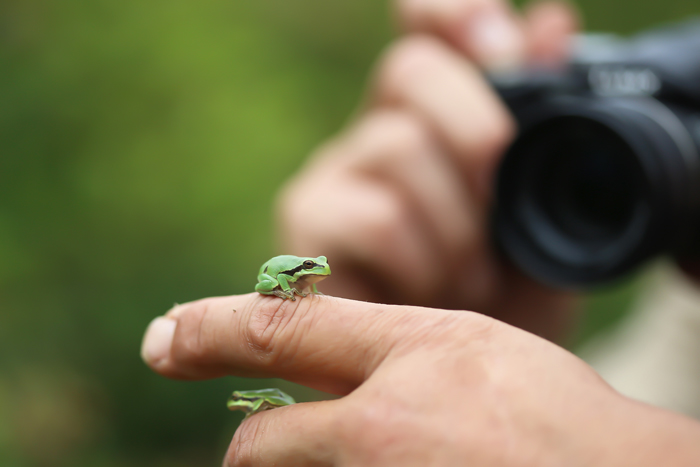 Later on, due to my health, I changed and had to turn to other subjects and found new ones.
My favourite genres definitely became abstract and architecture.

Describe your overall photographic vision.
We all notice how fast and how much photography evolves. It is going more and more towards artistic registrations. Although, when looking at my own abstracts, not that much has changed. It still a registration of architecture, shapes and lines.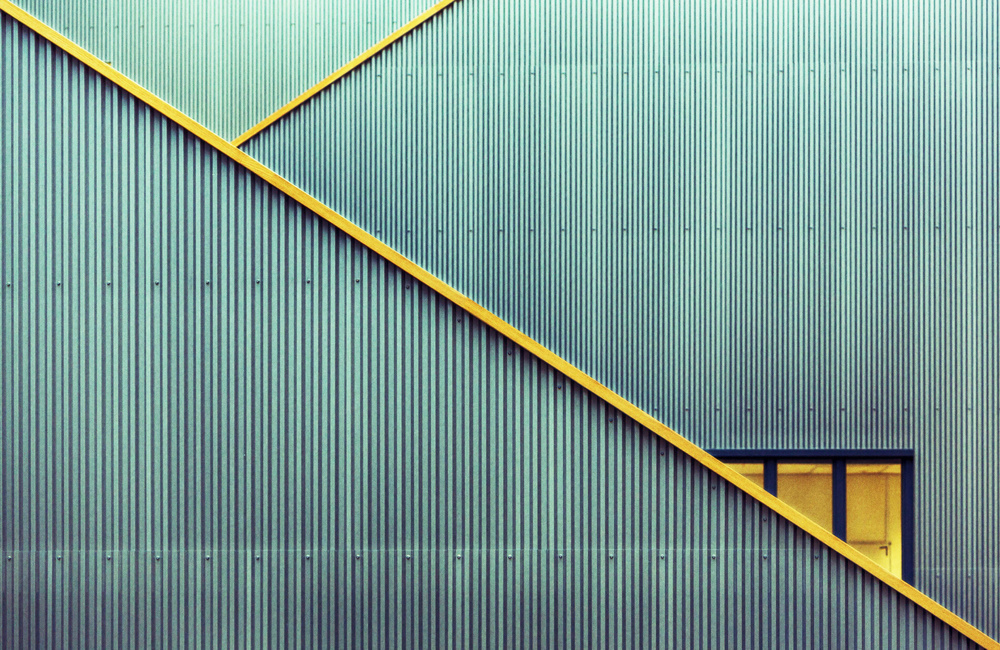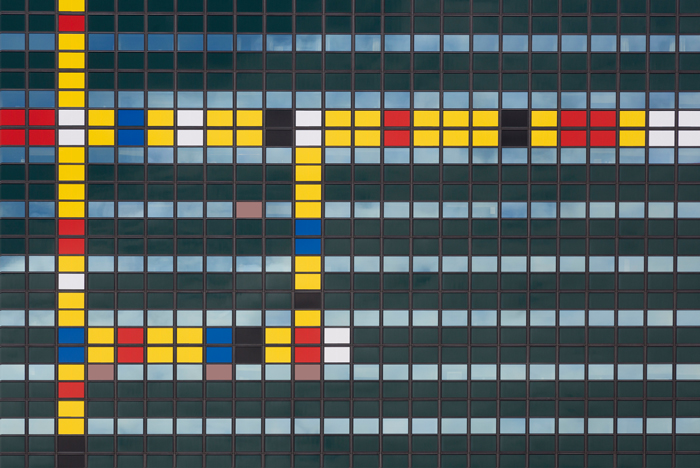 Why are you so drawn by Abstract & Architecture Photography?
Two years ago an article about my abstract photography appeared in the magazine Zoom (copy is still available). The title of the article was: "Lines fascinate me" and that is what I love the most, producing images with lines, shapes, colours, tight compositions and most of all they have to have a clean look.

What is more important to you, the mood,/story behind your images or the technical perfection?
One could say that technical perfection should be the most important. But that's not always easy when coming home and noticing all kind of bumps in the image. Then the processing starts, getting rid of all what is wrong or dirty. By dirt, I mean ALL the dirt including straightening up your image etc. Therefore, Photoshop is of enormous help. But in the end, what I get is what we call a "clean" photo.
Do you prepare carefully the locations where you are intending to photograph?
It takes a lot of time to find the right locations. Most of the time, I just go out and go to a new industrial park close to my place. You might be surprised to see what one can discover there if you got the eye.
The other way I'm using a lot, is the monthly update by architects (I'm a member) about new projects.


What gear do you use (camera, lenses, bag)?
I use a Canon 5D M111, with several lenses such as:
Canon 180mm macro
Canon 70-200MM f 2.8
Canon 24-105 mm
Different tripods
Travel Bag

What software do you use to process your images?
For processing my photos: Lightroom Classic cc and Photoshop and the Nik Collection.

Can you tell us something more about your work flow?
My photos are imported as RAW files in Lightroom……most of the time classified by date and by location. I do some standard corrections and than use PS for the final result.
It may sound strange talking about the final photo but I never know in advance how I exactly want the image to look like, so I keep working till it fulfils my own satisfaction.


What is your most important advice to a beginner in Abstract/ Architecture Photography and how do you get started?
Of course there are rules for beginners. In the 1x gallery one can find experienced photographers in Abstract and Architecture. One good advice is to go through their work and get an exact idea of the direction you want to take.
But always follow your own taste and your heart!
Who are your favourite photographers and more importantly, how has your appreciation of their work affected how you approach your own photography?
As I said before, there are many experienced photographers on 1x.
To many to name here but if I may mention my favourite one, it would be Gilbert Claes who is a very creative photographer.
And also Theo Luycx who really helped me a lot with some techniques since the very beginning. Thanks, dear Theo!

Are there any specific directions that you would like to take your photography in the future or any specific goals that you wish to achieve?
Due to my health, I'm not able to travel a lot any more. That is why I started producing abstract macro shots, being able to do this at home. I have special lenses and special software to get excellent results. Currently, I'm working on a project together with the Photoclub FG Waalre/Photobond.
I produce flower abstracts and pure technical abstracts.