One of the most exciting developments in photography in the last two years is undeniable the drone – high flying cameras that enable you to capture unique viewpoints of common subjects.
Recently the cost of getting a camera into the air has dropped dramatically and if you decide to venture down this road, you won't be disappointed. Apart from the amazing images you will capture, they are also tremendous fun!
One thing to discover are the amazing patterns in a landscape when viewed from above. Drones allow you to get into the area that most planes and helicopters are not allowed to – below 300 feet. Google Maps makes a great starting point for finding locations that look worth visiting.
I never had the opportunity to work with one.
But I can imagine there's a whole technique behind framing a good shot, selecting the right angle, and panning across a scene as you whiz along overhead.
1X certainly had a number of outstanding Photographers using drones.
Look by yourself in this splendid gallery of amazing drone shots and get inspired.
Who knows you may have the irresistible tendency to try it some day.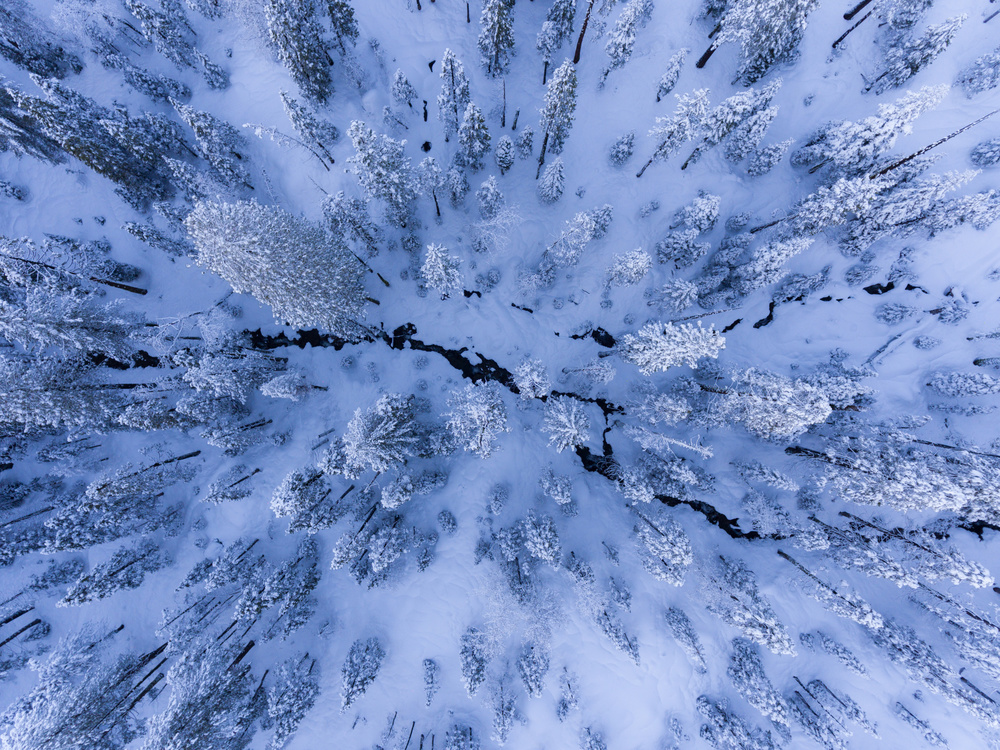 "Winter wonderland" by Gerald Macua