What is more important to you, the mood/story behind your images or the technical perfection?
I find both the atmosphere as well as the quality important in my pictures. Although in my abstractions, I find the atmosphere most important. In architecture I want especially quality. In particular, the finishing touch should be good. Straight lines and no disturbing objects for instance.

Do you prepare carefully the locations where you are intending to photograph?
I usually do not prepare my photographic shots. For example, if I go to a city to shoot architecture,I take the light as it is on that day. Sometimes though it gives disappointing results, then I'll go back on another day. I do research on the internet for interesting buildings. Unfortunately, I am forced to travel by public transport, since I don't own a car. I think that's a limitation for architectural photography.

What gear do you use?
Camera: Sony alpha 77V.
Objectives: Sony SSM, 16-50 mm, SSM f2/8 . Sigma, 70-200 mm 1:2.8 APO DG HSM Sony SAM 50 mm, f1.8. Tamron macro, 90 mm, f/2.8. Tamron 10-24 mm, f3.5-4.5 Samyang tilt/shif T-S 3.5/24. Lensbaby Composer
Accessories: Sony Flash HVL F43AM. Benro tripod
B+W filters: Polarisation filter, gray gradient filter, ND 0.6 gray filter.

What software do you use to process your images?
I always shoot in RAW. This gives me the opportunity to obtain optimal results during post processing. In the RAW converter I do the basic adjustments such as contrast, exposure, lens corrections. I further make improvements in PS6. I make the perspective lines OK and I crop the picture if needed. With NIK software I create the black & white pictures that I want.

Can you tell us something more about your work flow?
RAW converter:
I made a basic cluster correction "presets". With contrast, whites, blacks, local contrast, liveliness.
Then I use 'lens corrections' specific to the lens used,
I look if a white balance correction is needed (often inside a building).
With a high ISO I use noise reduction, depending on the ISO values.
Finally, I put the picture right, if necessary.

Photoshop CS6: In case of architecture: I select the whole picture. Via > transform > skew, put the lines straight. Crop the image, if necessary.

Nik Filters: With Silver effex pro 2, I chose a filter, this is always depending on what kind of atmosphere I want to make. I play with it, every time.

Back to Photoshop: The last correction is sharpening.

What is your most important advice to a beginner in architecture and abstract photography and how do you get started?
For architecture it is useful if you have different lenses. For example, a wide 10-24 mm, a kit lens 16-50 mm and a telephoto zoom 70 - 200mm. Preferably light strongly f2.8, so youdo not need to increase the ISO value with low light conditions. With this set of lenses you can make different kinds of pictures. Many large buildings in one picture or details of a building.

It's also handy to immerse yourself in advance into where there are interesting buildings to photograph. This can be via google or a photography site: 1x, Instagram, Pinterest etc. Keep the weather in mind before you go. In pouring rain it is less fun to photograph! If you are at the place of destination, first take the time to walk around the building and look at the different points of view. For instance what is the result of shadow on the building. Take this well into your mind, before you go start shooting. TAKE YOUR TIME! I noticed that when I'm in a hurry, no matter the reason, the results of my photography are less.

Take advantage of the help raster screens in your camera, if you can. This helps to place the lines properly in the composition.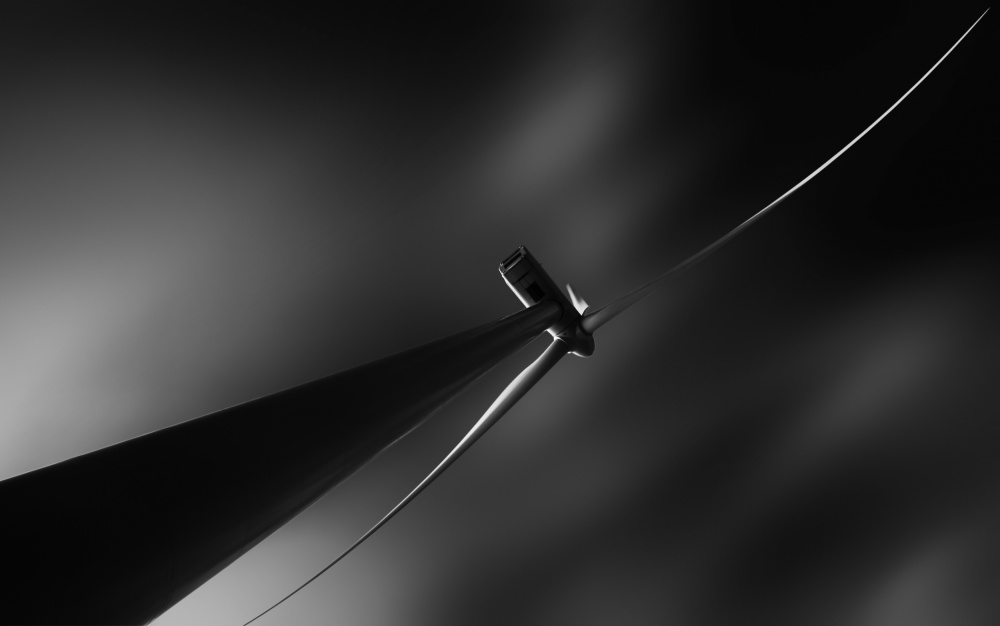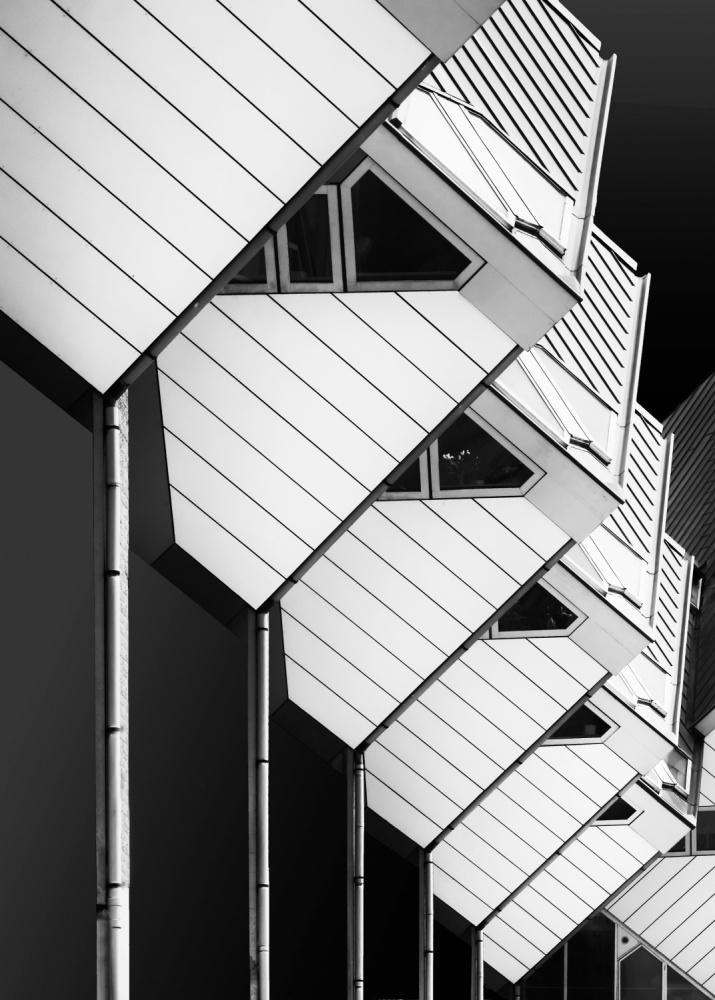 For abstract photography I do not have an immediate recommendation. It is purely a personal idea that arises when you see the picture on your monitor. Often I am inspired by other photographers
on
1x.com!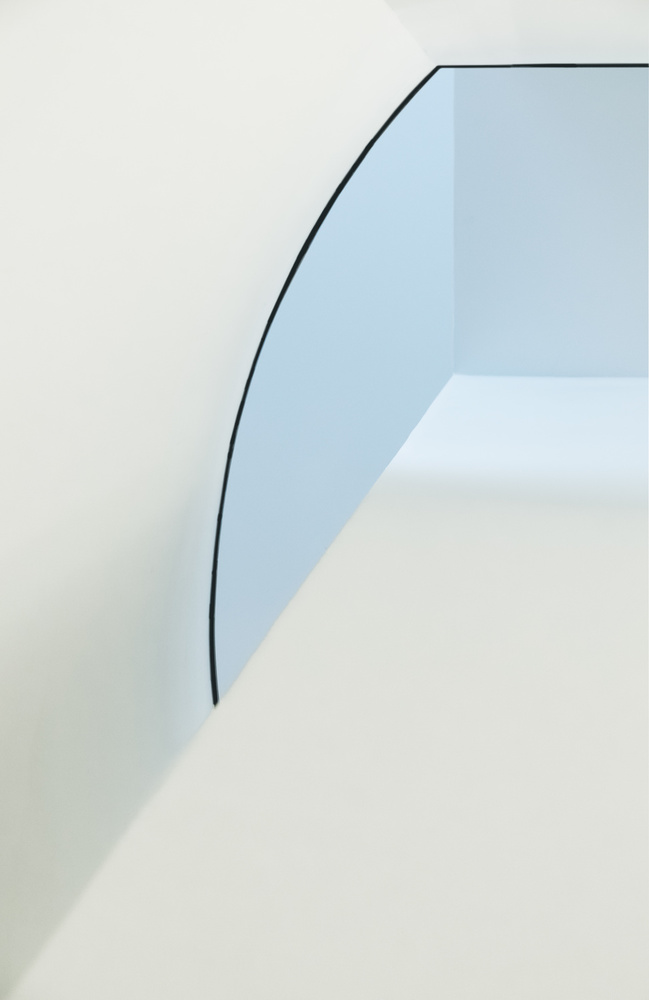 Who are your favorite photographers and more importantly, how has your appreciation of their work affected how you approach your own photography?

In the beginning I did not really
have
a favorite photographer, but as I started to specialize in architecture and abstract photography, I saw
on
1xCom many photographers who caught my attention. I can
not name them all, but Jeroen van de Wiel is a photographer who I admire greatly. Not only for
his
style but also the high quality of his photographs and his extremely prec
ise finish. Huib Limburg is also one of my favorites. His photographs show a very high creativity in composition and finishing.
Partly because of them, I learn to look 'differently' and I work more and more to perfecting my work.

Are there any specific directions that you would like to take your photography in the future or any specific goals that you wish to achieve?
I continue to learn and hope to be able to offer higher quality photos in the future. I would like to delve more into editing photos in PS and NIK. I think I can thus get even more of my picturespublished.
I would also like to travel more to see interesting buildings, which is currently utopic for me, because of my financial situation. For example, Valencia with its fantastic architecture Calatrava. On the other hand, it is a challenge to make interesting photo's in my neighborhood and in my own country.

Describe your favorite photograph taken by you and why it is special to you?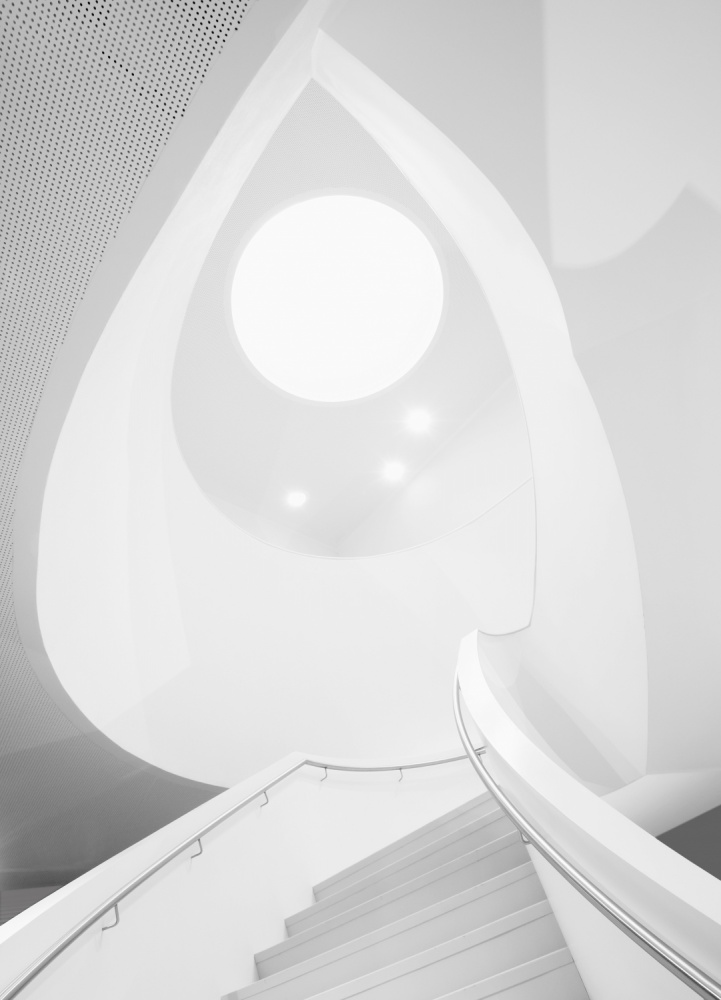 This picture was taken in the municipal museum in Den Bosch. It's my favorite photo because I was not expecting this fantastic result when I took the picture. I had seen many pictures of this particular staircase, but this composition was new and after high key post processing the picture became slightly unreal. Therefore I gave it the title: 'Stairway to heaven'.


Is there anything else you wish to add and what do you think about 1X as a home base for your work?

I am grateful that I have found the site
1x and my photos were accepted there and even several
photos
have been
published. This is a confirmation for me that my photographic work is appreciated and of a good quality. I also find a lot of inspiration from other great photographers that I found
on
1x. It keeps me growing.