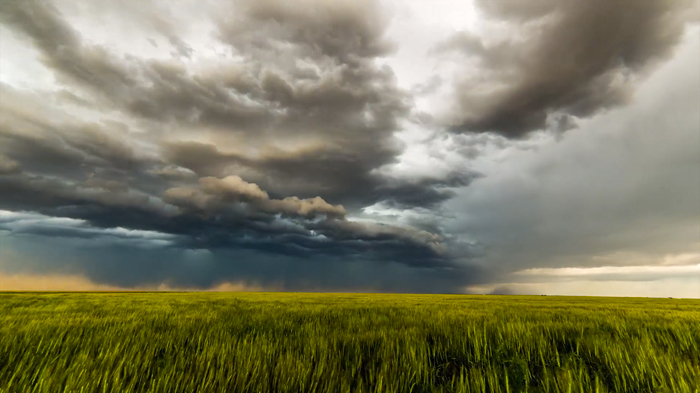 © Jeff Boyce
Hold onto your hats, everyone. You're in for a wild and crazy ride!
California based photographer Jeff Boyce recently created Edge of Stability, a breathtaking timelapse video consisting of 70,000 photos of his "storm-chasing adventures across 15 US states, displays of the Milky Way over desert landscapes and the amazing aurora borealis over Canada."
What's more, Jeff has graciously taken the time to describe what it takes for a highly dedicated, thrill-seeking photographer to pull off such a feat in only two months. Check out Edge of Stability first, and then read Jeff's fascinating, info-packed and entertaining story below. No doubt you will be as impressed as I am by his incredible talent and devotion to his craft.
Edge of Stability © Jeff Boyce
This entire timelapse sequence was recorded between May and June of 2015. During this time, I managed to arrange about five weeks off from my regular job as a police officer in California, and I set out in my truck with no particular destination in mind. I had only picked up photography as a hobby within the last couple years, and this was my first year ever recording or producing timelapse videos.
Having always been very interested in severe weather, nature and traveling, I picked up storm chasing during spring of 2014. I spent a few weeks in 2014 traveling and photographing storms, but without a solid goal or understanding of the concepts of photography. My interest in timelapse photography of storms stemmed from seeing Nicolaus Wegner's Stormscapes videos around this time.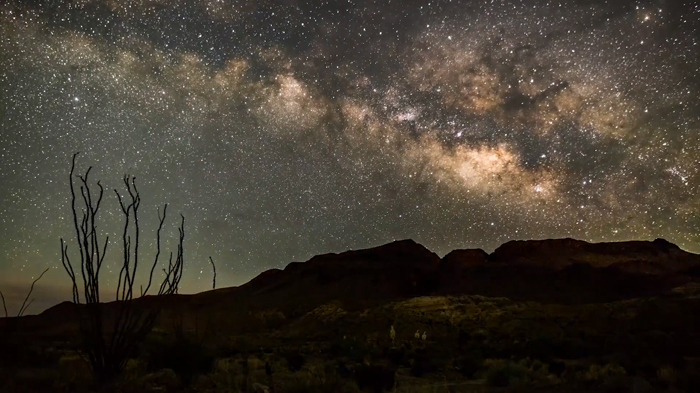 © Jeff Boyce
This year, I set out with much better equipment, more ambition and a solid goal — to produce the timelapse compilation that became Edge of Stability. Using the National Weather Service's Storm Prediction Center outlooks (SPC), I was able to see generally where and what type of severe weather would occur during the next few days. Twitter also became a huge part of my decision-making process, following the posts of more experienced storm chasers and meteorologists. I drove over 600+ miles some days in order to reach areas where the environment would be favorable for severe weather. Typically, the most intense weather occurs during late afternoon and into the night, so there wasn't a whole lot of sleeping — but it was worth it.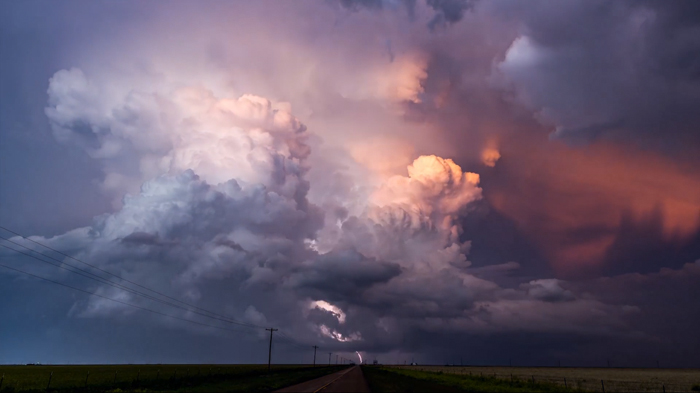 © Jeff Boyce
I ended up traveling through California, Arizona, Nevada, Utah, New Mexico, Texas, Oklahoma, Kansas, Colorado, Wyoming, Nebraska, North Dakota, South Dakota, Iowa, Minnesota, and into Manitoba, Canada. Most of this time was spent car-camping in my truck (I had removed the back seat and built a sleeping platform and storage compartments), but I got a hotel room every few days. During breaks when there was less severe weather, I got a chance to photograph the Milky Way and other landscape scenes. I even, on a whim, decided to drive into Canada, in an attempt to see the northern lights for the first time. This paid off, and I was incredibly lucky to see brilliant displays of the aurora borealis both nights I spent in Manitoba. It even made getting detained by Canadian immigration officials for a couple hours and searched at the border worth it!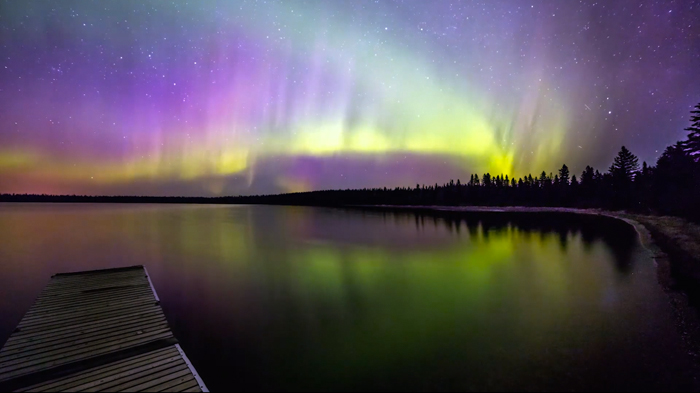 © Jeff Boyce
By the end of my journey, I ended up with about 70,000 individual high resolution photos. Having recorded up to 8,000 photos per day, I had to buy two 4GB external hard drives just to keep up. I also had to edit and save each day's clips as I went. I used Adobe Creative Cloud's Lightroom and Premiere Pro, but even these phenomenal programs took hours to compile timelapse sequences only seconds long. I set up my Dell XPS 15 laptop to run off my vehicle's electrical system, and I was able to let it work for the hours each day I spent driving.
Once I arrived back home in California, I began the long process of sorting, categorizing and ranking my sequences. I had SO many photos that probably less than 30% of my content made it into Edge of Stability. In fact, to this day I still haven't even converted about 20% of the photos into timelapse videos.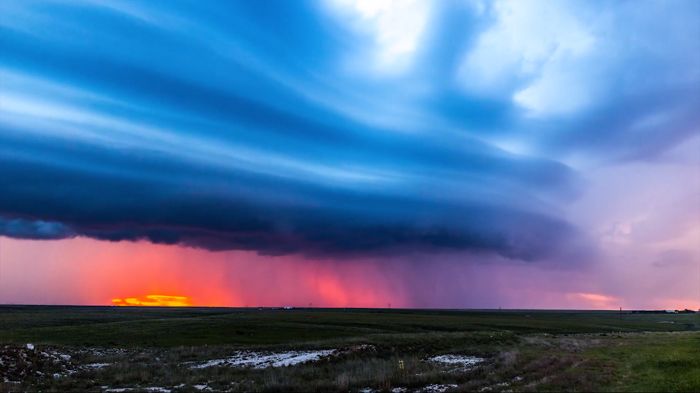 © Jeff Boyce
As far as the technical parts of how I produced the video: I used two Canon 6Ds paired with a Rokinon 14mm f/2.8, Rokinon 24mm f/1.4, Tamron 24-70mm f/2.8, Tamron 70-300 f/4.5-5.6, and a Canon 50mm f/1.8 lens. I used a Vanguard Alta Pro 263AGH Tripod with a GH–100 Grip Head, and it worked great. When doing two sequences at once, the second camera sat on a cheaper and more frustrating tripod that I picked up from Costco a year earlier. I installed Magic Lantern software onto my cameras, which allowed me to use an internal intervalometer and not have to purchase two extra external devices. Magic Lantern, a sort of software hack on the camera, came with a number of issues, but it got the job done and did it well.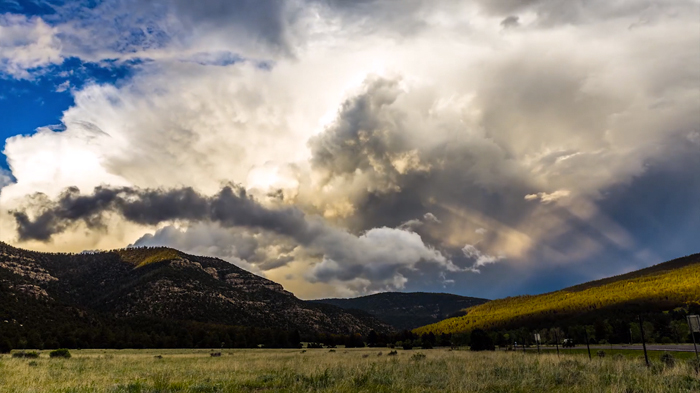 © Jeff Boyce
The timelapse sequences were recorded with a RAW photo taken between every two seconds to every minute. The type of shot, movement in what I was photographing and the lightning conditions all played into this. Rapidly evolving supercell thunderstorms were recorded every two seconds in order to capture as much detail as possible and to create the longest clip in the shortest amount of time. On the other hand, I would leave my cameras on a mountainside exposing the Milky Way all night long, and I might set the cameras to record a 20-second exposure every minute until the batteries ran out.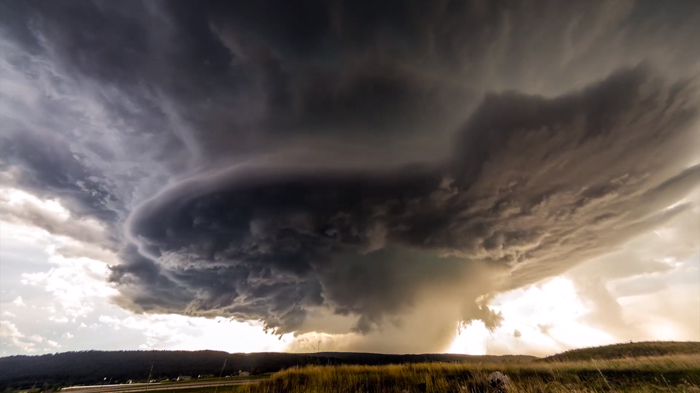 © Jeff Boyce
The highlights of my trip included seeing the aurora borealis, some amazing supercell thunderstorm structures, and witnessing the birth of a tornado from a nearly clear sky. Seeing this "tornadogenesis" unfold in front of me was amazing, but even more amazing was that I had set up my camera in perhaps the luckiest position possible, capturing a timelapse stretching from blue skies to touchdown of a small tornado. I never expected that, but in the back of my mind, I always dreamed of getting that shot! That entire sequence didn't make it into Edge of Stability, but it can be seen separately here.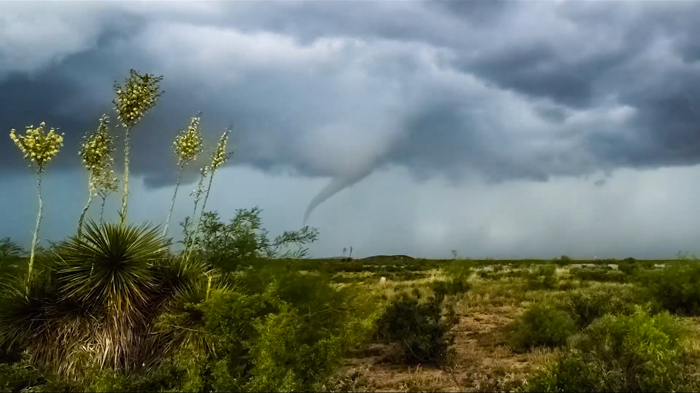 © Jeff Boyce
I had to return to reality eventually and get back to work, but I plan to make it back out to capture some more images as soon as possible! All of the compliments I've received on this video have been motivation to continue my work and to produce an even more spectacular video next time around!
Visit Jeff Boyce's website to see his stunning work. You can also find him on Facebook, as well as Twitter and Instagram.

And feel free to contact him anytime at [email protected], especially if you're interested in purchasing canvas or photo prints of any single, hi-res frame in Edge of Stability or licensing the video.
Thanks a million, Jeff, for stopping by 1x and talking to us!
Photos and video courtesy Jeff Boyce