Nikon AF-S NIKKOR 600mm f/4E FL ED VR Lens
Review by Jeffrey C. Sink

Nikon has unveiled the new super-telephoto 600mm prime lens for professional sports and wildlife photographers. Marketed as the lightest lens in their class, it utilize fluorite glass elements to reduce the weight.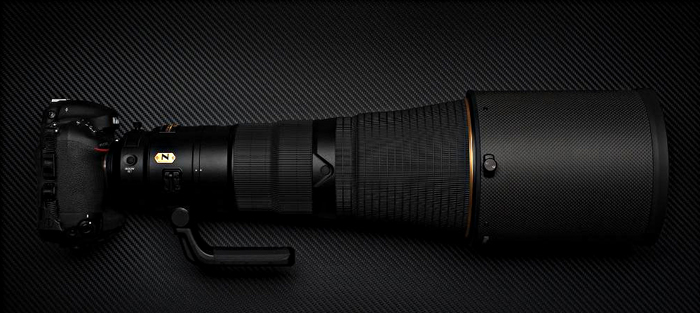 I recently purchased the newest iteration of the Nikon super telephoto 600 mm lens.
This lens is about 2 and 1/2 pounds lighter than the original Nikon 600 mm lens.
Nikon has stated that the auto-focus "lock on time" has shortened and that the new fluorite coating on the lens reduces flair and increased clarity.
The cost is basically ridiculous - $12,300 US dollars. The lens does come with a very sleek hardshell case and a new front lens cover.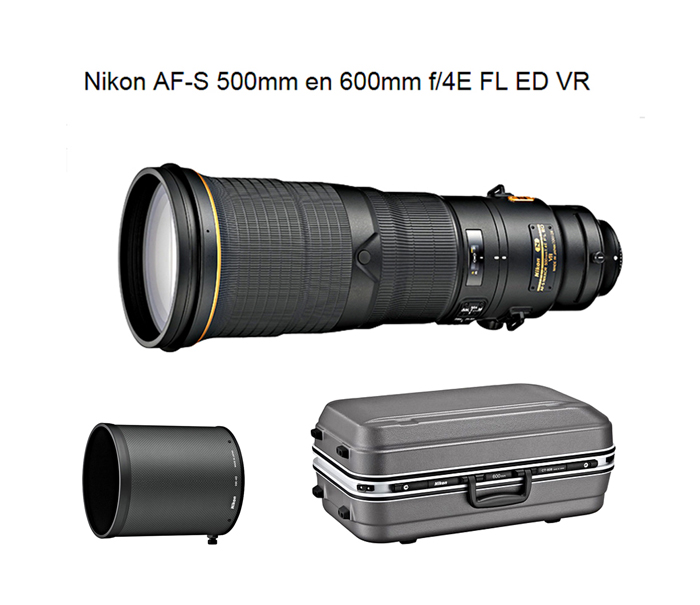 I traded in several older lenses to reduce my cash outlay and make the purchasing of this lens feasible. I basically specialize in wildlife photography and my destinations of choice are East Africa (where I lead safaris) and Alaska. Obviously, having a sharp and fast long lens gives the photographer a distinct advantage.
The lens is still very heavy at just under 8 and 1/2 pounds but it balances very well.
Can you hand hold this monster? Yes, for a short period of time.
It is an incredible lens when utilized with a gimbal head and a very sturdy tripod.
The lens focuses very fast. I use this lens with the flagship Nikon D4s camera and it is a winning combination. The lens is quite sharp when focused at infinity which is unusual for a Nikon long lens. I owned the earlier model of Nikon's 600 and I still own the Nikon 500 VRII lens. So I can compare results. I am not a scientist. My opinions are based upon real shooting in an outdoor environment and my tests are subjective in nature.
My conclusions:
The lens is very sharp.
The reduction in weight is significant.
The auto focus seems to be a tad quicker than earlier models.
The VR system of image stabilization is superior, especially when the new "sport" mode is selected, which really helps for erratically moving targets or when panning.

Is this lens really worth $12,300 dollars and more than $3,000 above the earlier version (which is still on sale)?
That is the tough question. If you plan on ruining your body and hand holding a 600mm telephoto then the price is justified. However, if you are going to only use the 600 on a tripod or a bean bag - then save yourself $3000 and buy the earlier version.

See more by watching this video