You can now see which photos you have uploaded in high resolution (print version) in the info-menu in the tool bar below each photo. When you upload print versions in the cog wheel in the tool bar, please make sure to upload in the original resolution from camera without upsizing or downsizing. If you shot the photo in RAW upload a .tiff file with LZW-compression, otherwise please upload in .jpg. You can also upload in .jpg if the upload is very slow or not working for you.
Please make sure to upload high resolution print versions for all your photos made avaialbe as prints. Sometimes print orders are delayed because the photographer has not uploaded the high res files and are hard to reach and sometimes you might even lose an order because you have not already uploaded the high res.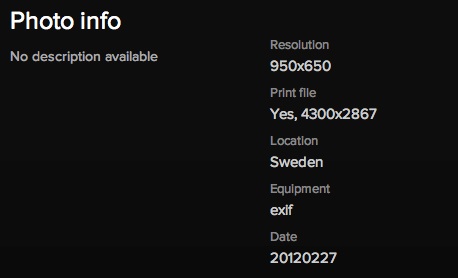 Check if you have uploaded print version in "info".