by Marc Apers
What I have always considered to be an absolute added value of 1x.com is the personal contact with other members. I had recently planned a trip to Stuttgart together with my wife for a few days when I red on Facebook that Norbert Becke was exhibiting at the Theaterhaus in Stuttgart at that very moment.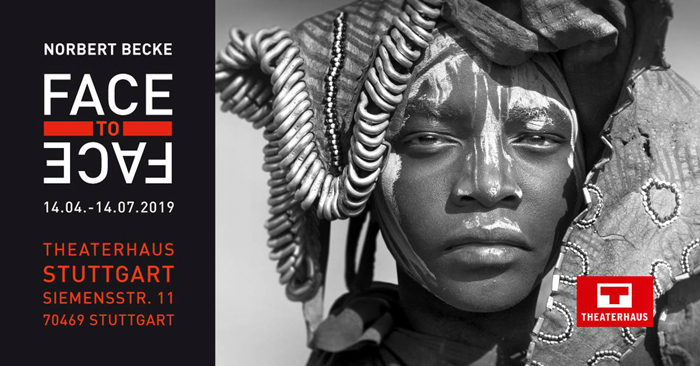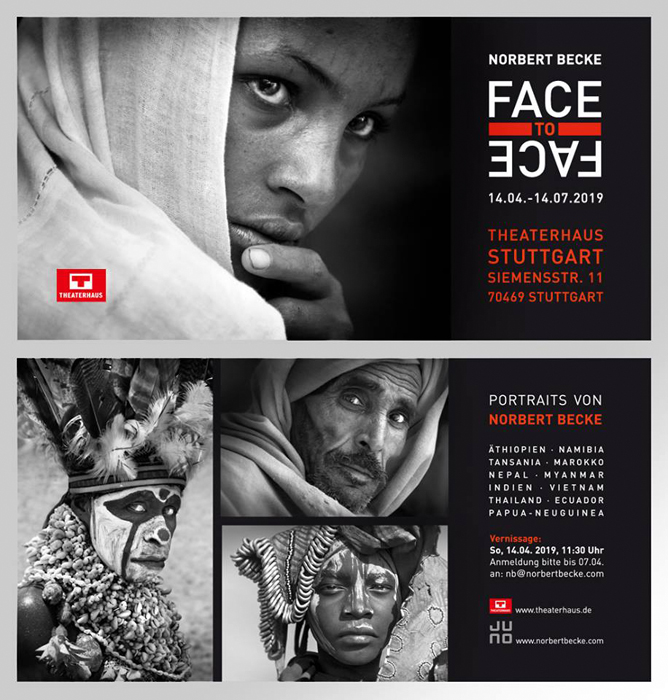 I immediately contacted him and told him that I would be happy to meet him there.
Norbert appreciated this.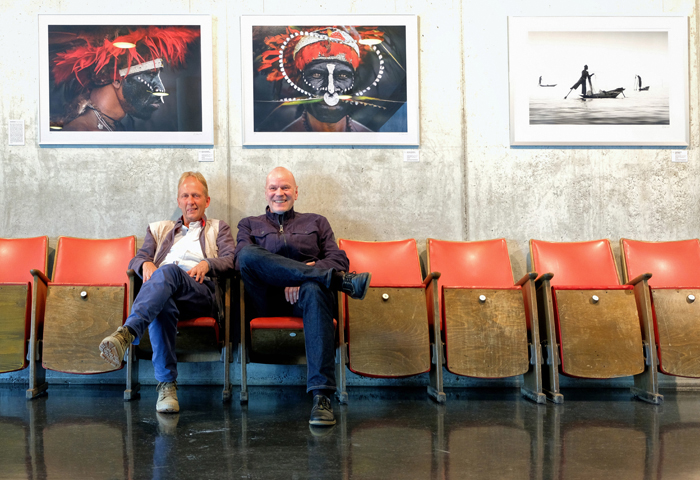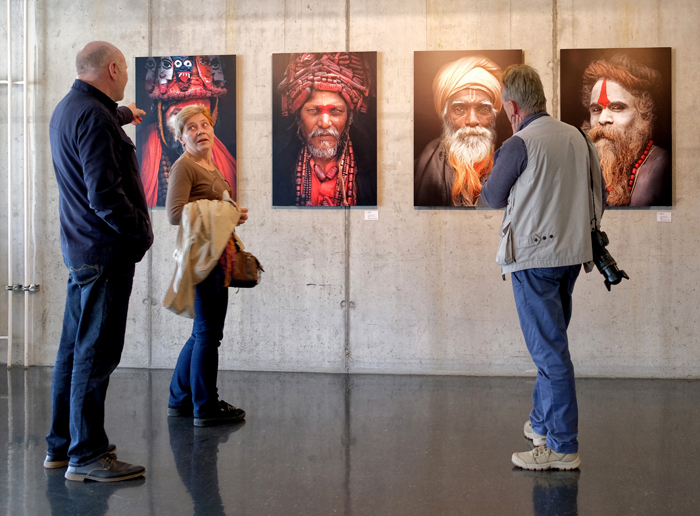 He also informed Anette Ohlendorf and her husband Ludwig who live in Stuttgart as well of our visit.
Anette in turn informed Hans Martin Doelz who is living nearby.
In the end we all managed to meet each other in the theatre house.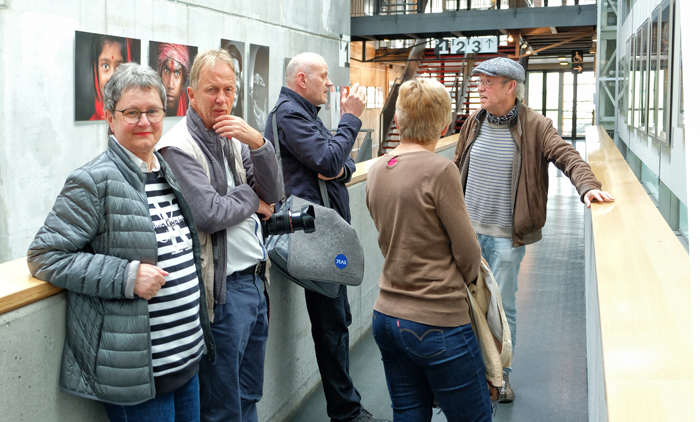 Anette Ohlendorf - Marc Apers - Norbert Becke - Hans Martin Doelz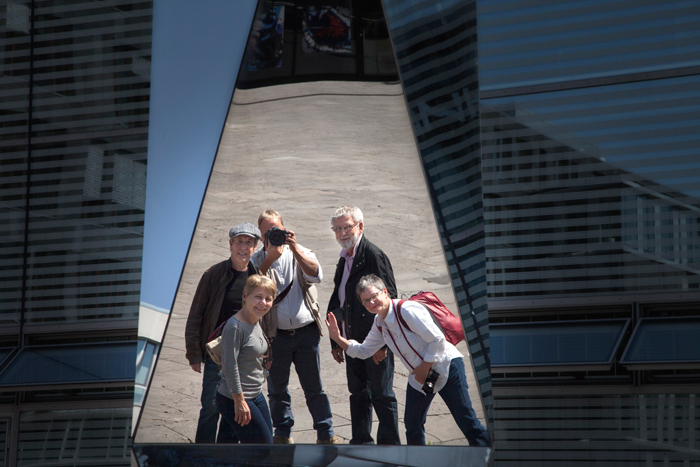 Fun in Stuttgart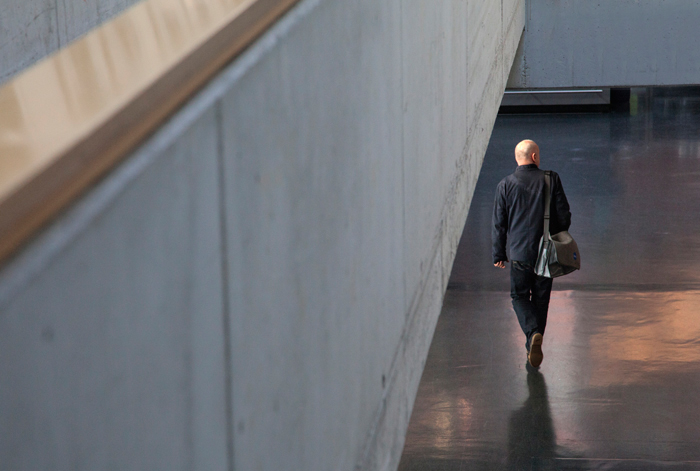 Norbert leaving the Exhibition

All photographers I would never have met in real without being a member of 1x.com, yet another proof of how strong the community of 1x really is.
And yes, within a few weeks we will meet lots of other photographers again during the 1x meet-up in Bruges. You still can subscribe here to participate to this fine weekend but you're also welcome to join us 1 of the 2 days.
I would call it "Face to Face" again just like the name of Norbert's exhibition.

If you come in the neighbourhood of Stuttgart you should really visit it. I was strucked by his beautiful pictures, a truly recommendation.
Wish you all "good light".
__________________________________________________________________________________

About the 'Face to Face' exhibition
(by Yvette Depaepe)
Norbert Becke's large format photographs of people from 11 different countries and four continents can be seen in the gallery of the Theaterhaus Stuttgart.
As a designer, photography has always been part of Norbert Becke's creative work. It all started after a first trip to South Africa, followed by trips to many African countries and Nepal, India, Myanmar, Vietnam, Papua New Guinea and Ecuador. His photographs have been published in many different ways. For example, the STERN editors have repeatedly selected photographs by Norbert Becke as best pictures and published them in VIEW magazine and on STERN DE.
Today he is mainly known for his greatest passion: portrait photography. Never recorded in studios and never staged but always taken at the moment itself.
Again and again he is asked how he manages to gain the trust of people so that they can be portrayed. His answer: often it is only a short moment, a gesture or a smile and that is enough to break the ice. Most important, however, is Norbert's huge respect for the people he portrays. The 'Face To Face' exhibition shows captivating images which leave nobody indifferent.
Norbert Becke's portraits were recently seen in major solo exhibitions in Hamburg and Leipzig.
This short gallery shows some of Norbert's pictures exhibited in Stuttgart.
And of course more of Norbert's work on his 1x portfolio.