Carlo Ferrara's conceptual work is amazing. All his life experiences are to be seen in his photography. What makes his concepts so unique is that he is the actor and model himself. Strong, intense, sometimes humoristic are the main characteristics of his images. Carlo is definitely a great artist. Thanks to Yvette Depaepe for conducting the interview.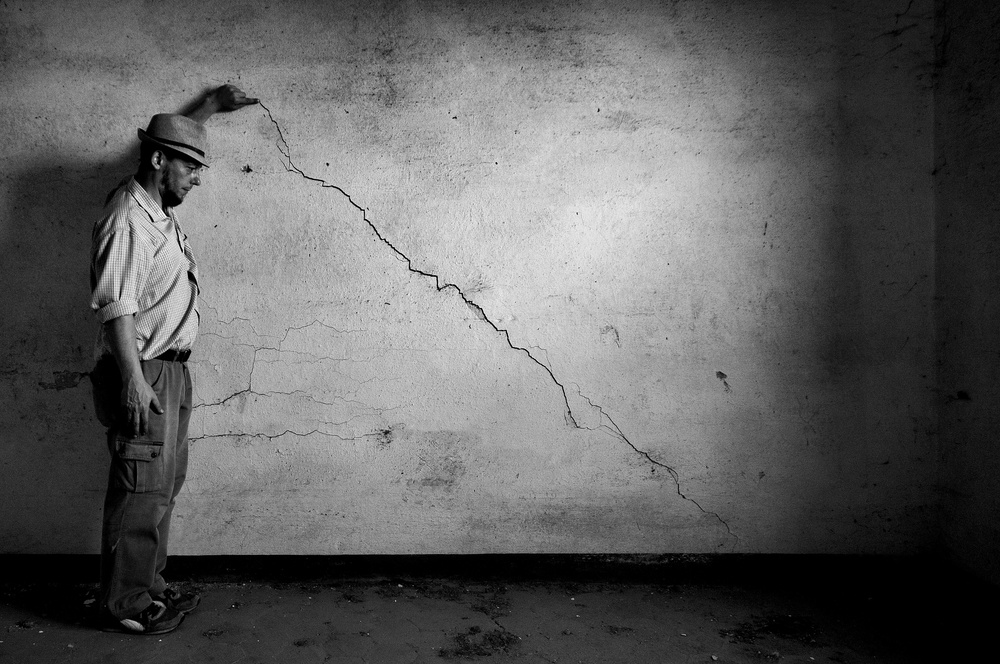 Briefly tell us about yourself, your hobbies and other jobs.
I start right away by saying that I am not a professional photographer. So to keep my family (my wife Gessica and the small Francesco 4 years) I work in a multinational company as a technical employee of instrumentation. I only have one other passion: I am a supporter of Juventus (football). I like many other things, but Juventus and photography take up all my free time. If I do not take photos for more than a week, I don't feel good. I have to take pictures!
How have your history and life experiences affected your photography?
I was very young; my photographic history started at the age of 15. Like many photographers, I was influenced by my father's passion. During my growing up I had a "blank" period between 20 and 30 years. Then, after marriage, I discovered a passion for the camera; and since then I have not stopped.
Which are your most important experiences that have influenced your art?
In my photographs there is all the culture that I have gained during my life. There are readings of the great authors and life experiences. Often return the fragments of images that I saw, even if they are sometimes confused memories that I can not seem to focus on, but they act like worms inside my brain.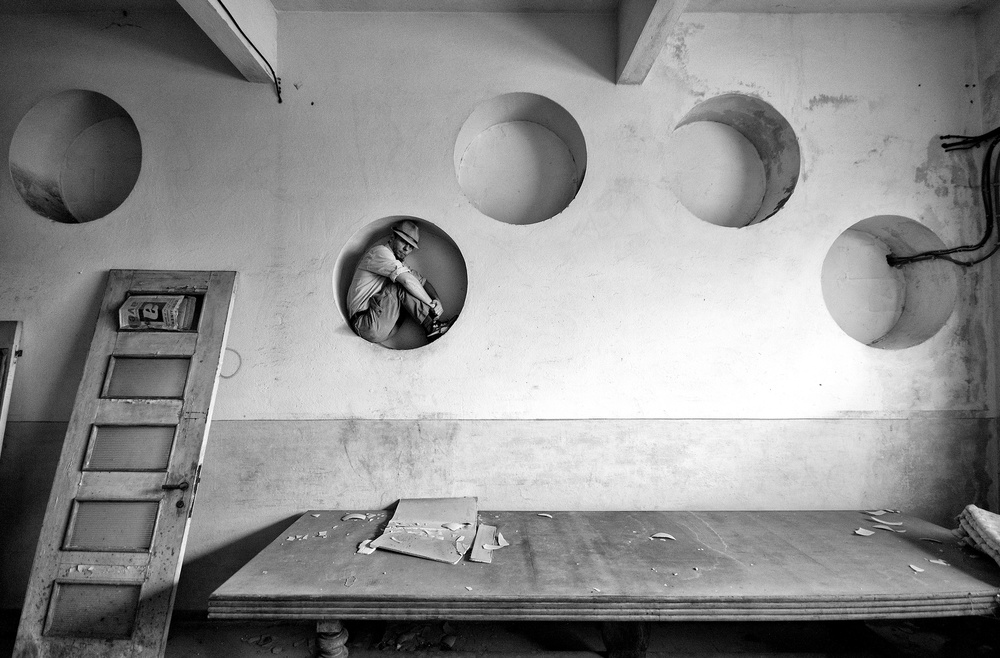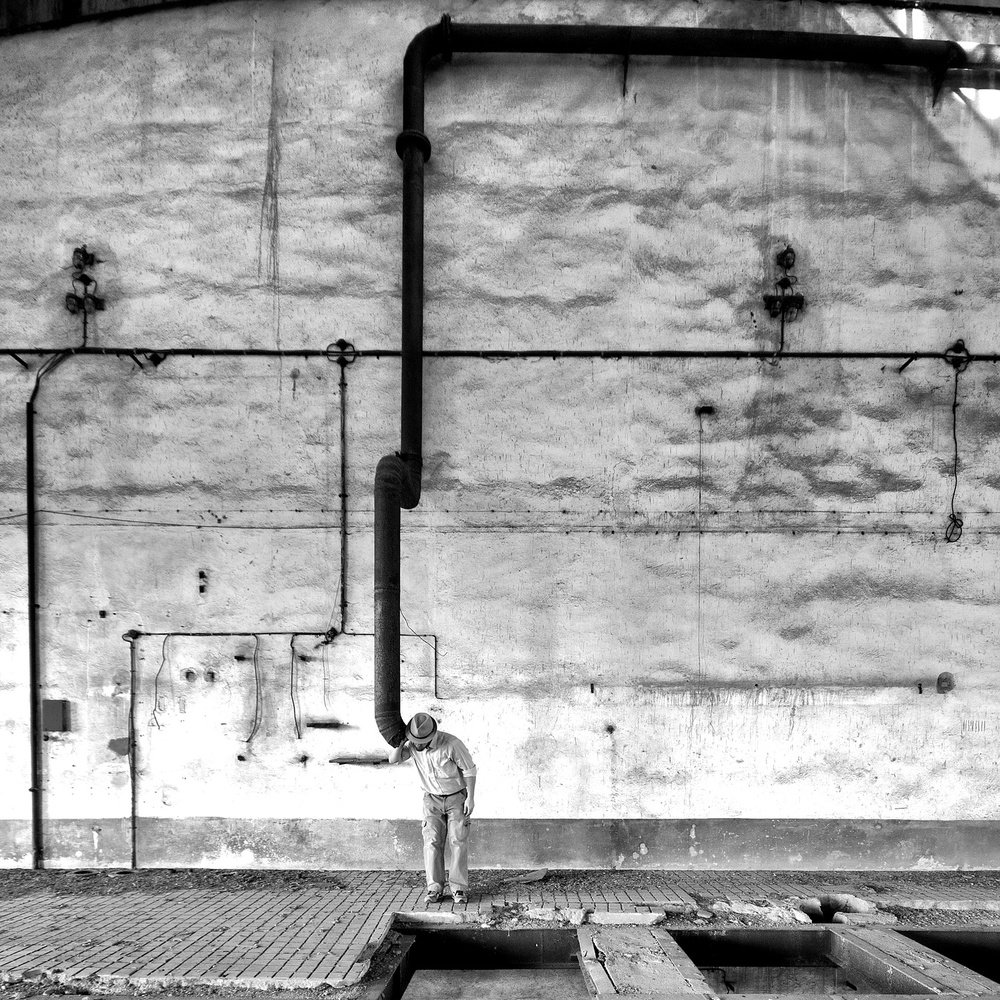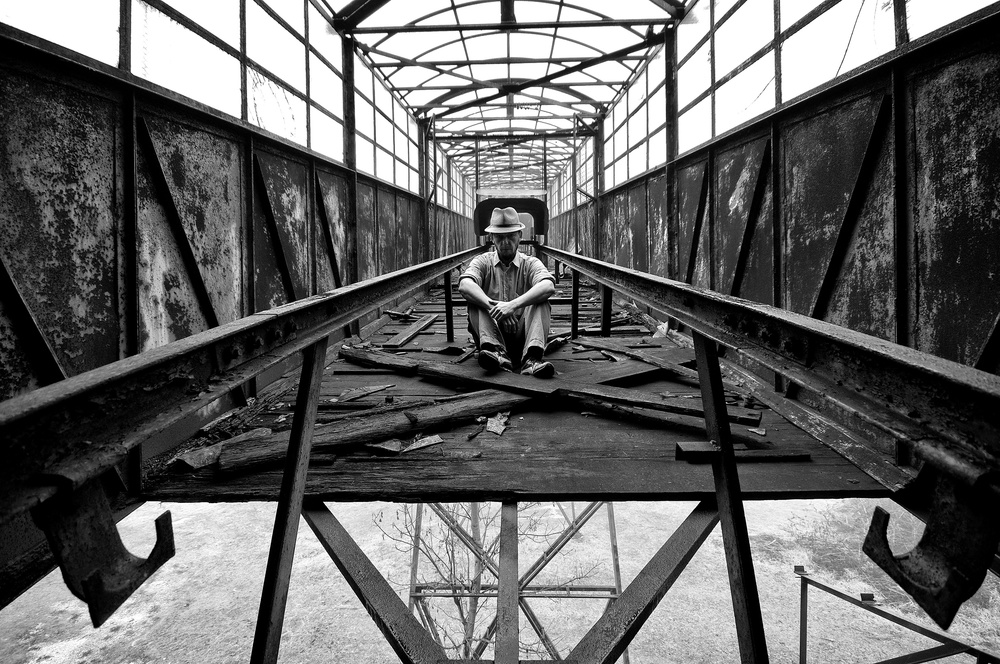 Describe your overall photographic vision.
I think that photographing represents what others do not see. If photography is not a job, then it is art. It is true that in some cases the two things can be combined, but for me it is not so. The camera is the means by which I express my art (as the painter uses brushes, for example). There are many things that are under our eyes, but we do not see them. From landscapes, to feelings. For me, the artist is the one who manages to create an image that "sees" what others do not see.
Why are you so drawn by conceptual photography?
I have experienced many photographic genres. From all I have learned something. Then I have "landed" to the expression in images of a concept. I discovered that it is the kind that most of all satisfies me. Exploit the light of the dilapidated environments soon became the background for my character. The real excitement is not the click, but it is all that precedes it. Enter the environment, examine it to grasp the aspects that I like, open the tripod, compose the scene, get into it personally ...... here is the real excitement. Then the click. Then comes the time of post production, another exciting moment, where black and white that I had envisioned when I took the picture, materializes. Here, the picture is "born.
Almost always I use myself as the protagonist. Now I've learned to do the selfie. It is technically difficult, but it is easier to "manage" my poses. I know what expression to take and how I should orient my position, without having to explain this to anyone. I do also simultaneously an introspective effort.
Just at this time, I began a new series of photographs. In contrast to the previous one, I do not seek the most abandoned places but one that is full of people. The basic idea is the absence and indifference. Sometimes I'm more alone among the crowd than in the abandoned houses !!!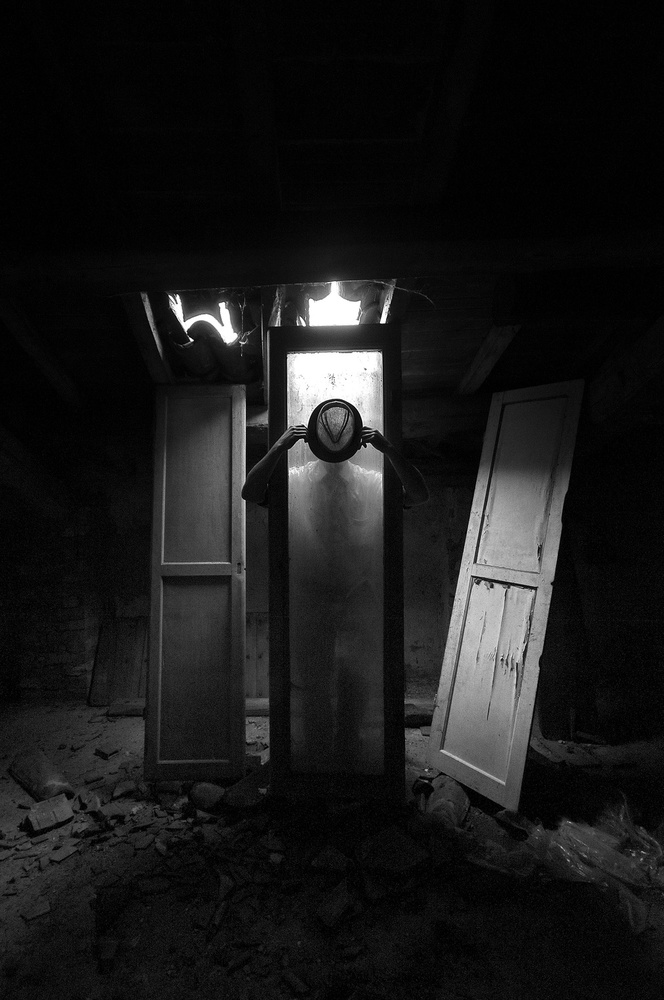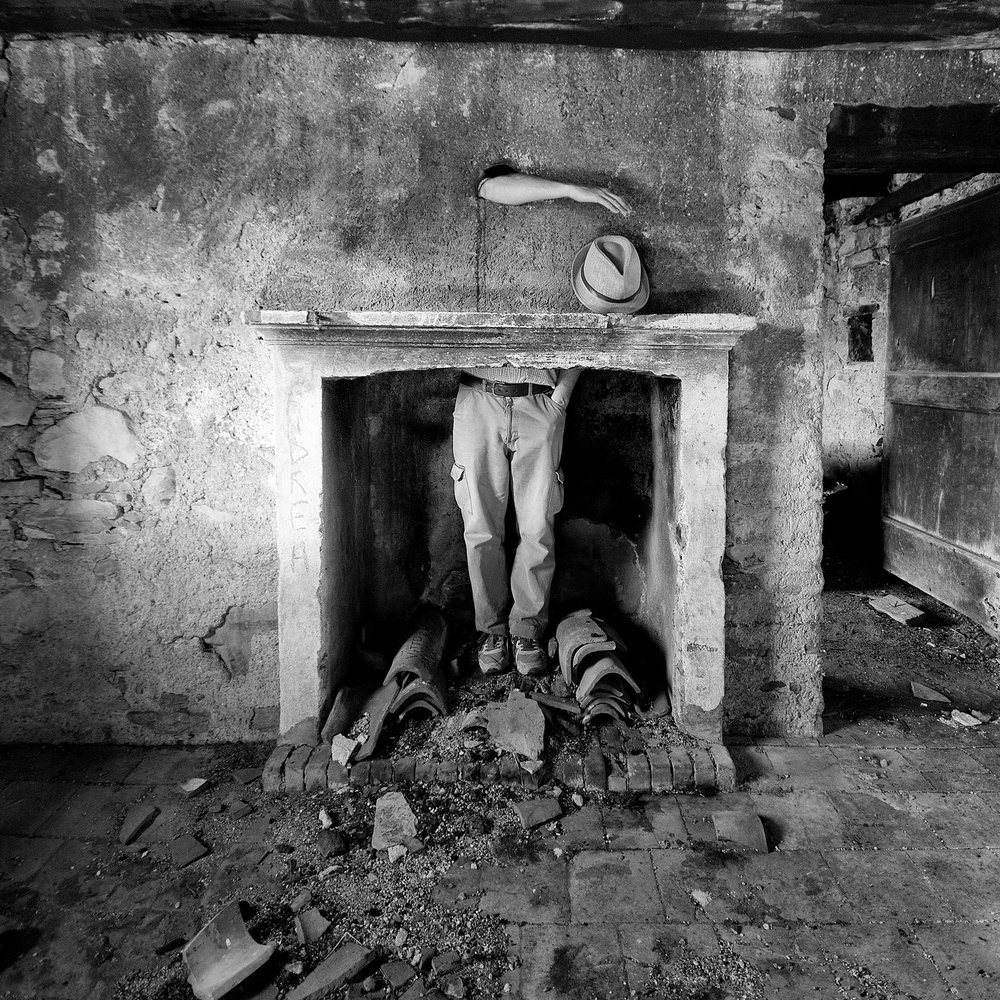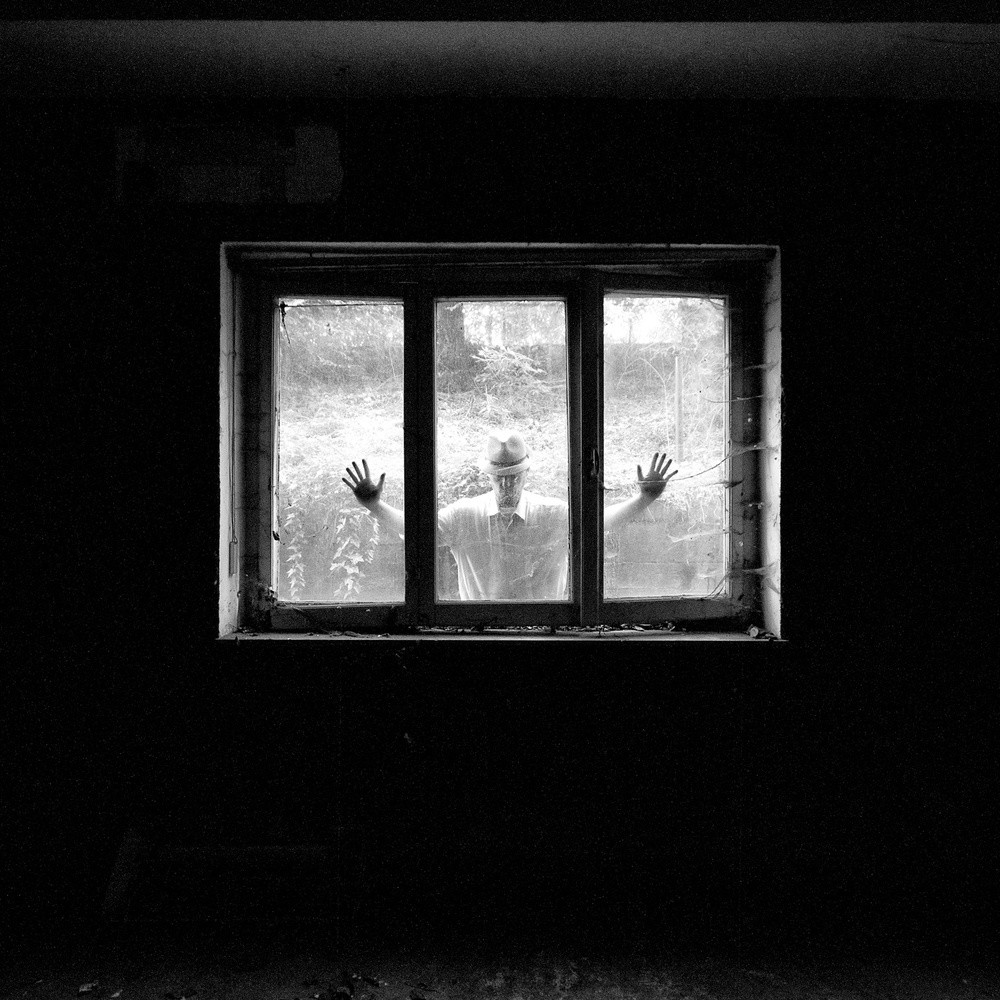 What is more important to you, the mood,/story behind your images or the technical perfection?
I love the technique and composition, but if I have to choose or reach compromises, the concept definitely wins. If the light of a window is very strong but the scene inspires me, I do not mind the overexposure but will go for the expression of the concept.
What generally is your relationship to your subject matter beyond being an observer?
A very intimate relationship ... the subject is me !!!
Do you prepare carefully the locations where you are intending to photograph?
No. I never study the place, I live the moment. The first impact is that which awakens in me the emotion. If I thought too much, I would lose the pathos of the moment.
What gear do you use (camera, lenses, bag) and what software do you use to process your images?
Can you tell us something more about your work flow?
I have a Nikon D300 and a Nikon D90 with a kit that starts from 10mm to 200mm and comes, mostly to f2.8. Except the Sigma 10-20. This last one is the lens I use the most. Great for me in the interior but also the exterior.
I prefer to commit my time to making the best photography, and spend less time at the computer. Naturally however the post-production is required, to improve the picture and to make black and white. The workflow is quite common. I start with LR correcting the cut (the square one is my favorite) and the high or low lights. Then I go to PS and NIK Software filters. With Silver Efex I create black and white, then a passage of sharpness, some correction with the brush and the photo is finished.
What is your most important advice to a beginner and how do you get started?
The key, for me, is "DO." When passion is burning, we do not think, but do. No matter if it is difficult to achieve what we want to do ... if we continue to think that it is hard it never will. Then, camera around your neck and take photographs, many photographs. This is the real way to learn. Listen to the advice of others, look at photos of others and put the two things into practice. In short, it 's important "DO."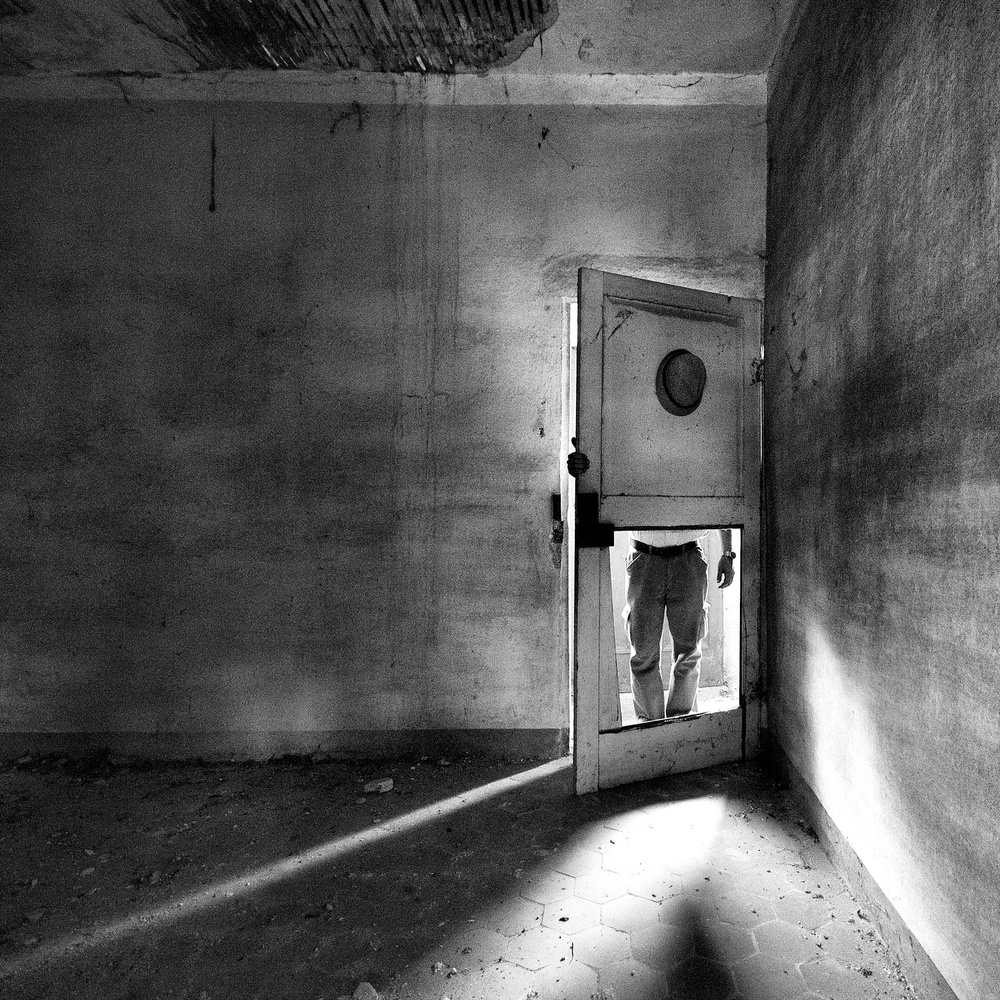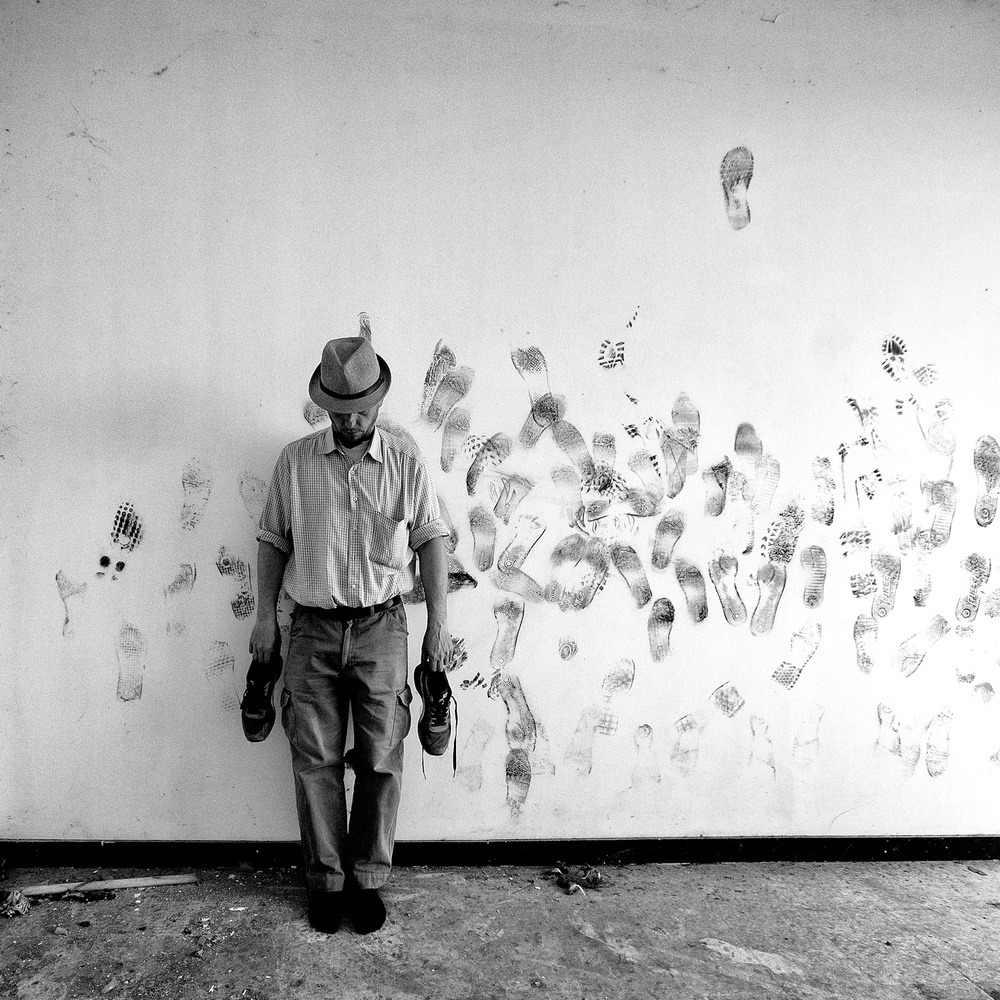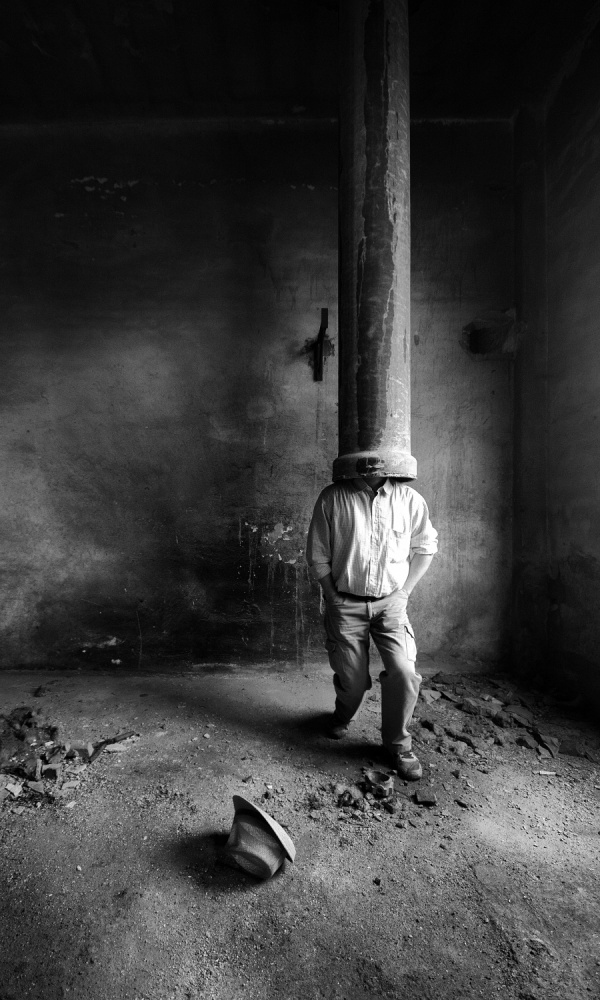 Who are your favorite photographers and more importantly, how has your appreciation of their work affected how you approach your own photography?
My favorite photographer? No doubt Elliot Erwitt !!! Far from the genre that I practice, I learned from him the importance of the smile in the photograph. His sarcasm, his ability to photograph what others do not see, guided me and guide me in my photography.
Are there any specific directions that you would like to take your photography in the future or any specific goals that you wish to achieve?
I would be happy to support my family with photography that I like. But life, for now, does not give me this opportunity. But I always hope and never give up!!!
Describe your favorite photograph taken by you and why it is special to you?
One of my latest photographs contains very intimate feelings. My wife and I have lost a baby at 3 months pregnant. In this period we took strength from our little Francis. One day he asked me: "Dad! Take me with you in the abandoned houses? ". I wasted no time, I dressed and went! From this request the photograph "Bidirectional energies" was born. If I pass my knowledge as a father, he gives me new energy. This is my favorite
Is there anything else you wish to add and what do you think about 1X as a home base for your work?
During my photographic growth, I used two guidelines. The first one is an Italian website, where I learned that the criticism "hurts" and there are no stimuli. The second is 1X own. At first "I hated it and I loved at" simultaneously. Why my photo is not chosen by the curators? Then, after many attempts that have taught me a lot, the news "Published" has arrived. So I uncorked the champagne! But the "challenge" was not over. So I continued to research and the curators have appreciated. Finally, the great honor of being chosen as a Senior Critic. I can say that I learned how to present my ideas in writing, even following the 1X proposed method. Let me give a greeting to all of the Senior Critic team.
A special thanks to my dear friend Yvette, for the opportunity and for her constant commitment.