Bogdan Bousca's style is artistic and very unique. His virtue consists of a capacity of writing with the help of light and having a natural penmanship. He loves to perceive photography as a silent movie that offers the liberty of imagining scenarios or short tales about a shape, a street, a person, and the shadow of a light beam. He likes to quote the sentence he once heard: "The best photo is always the one lagging behind you." Hopefully this interview will give you a better insight on the artist himself and his fabulous work.


Who is the man behind the photographer Bogdan Bousca? Let us know about you. We are starting this interview with the most unlikely question for me. Don't get me wrong about this, but I'm not used to talk about myself. I don't quite know what to say. Just that I'm a normal man, born in 1973, in Constanta - Romania, still searching to find my place somewhere on this planet. Maybe my answer looks a little bit impolite but this is my truth. I'm not feeling comfortable when someone asks me to talk about myself and to describe myself. I try to avoid this question so I'm not being obligated to give a stupid answer. Usually I fail;-)
Why did you start with photography? And what kept you going?
From my youth I loved photography as a viewer. But I never thought that I was capable to enter this field, until 2008 when a friend of mine wanted to update his photographic kit and insisted that I should buy his old camera. In the beginning I rejected his proposal. He pushed me again and again until he convinced me to have it. Starting from that moment I was "forced" to do something with my new investment and to try to handle it properly. The start was horrible for me. Too many buttons and functions that I didn't have any clue about. Step by step I started to learn and to see how it worked. I had patience at that time. The reason why I continue? Because is the only thing that makes me feel better and through the lenses I see who I am. It's my invisible mirror. I see things that I like. Also because it allows me to have moments of privacy and to be only me, split in two parts: my body and my eyes directed by mind and soul. The result doesn't matter. It's like fisherman's behaviour. The most relaxing and pleasant part for him are the preparation and planning, not the action itself. For me it is quite the same.


You are very popular on 1x.com but much more discreet on Facebook for instance. On the other hand you had a lot of collective photo exhibitions. Where is this detachment from social media and other social circles coming from?
There is no mystery in my presence or absence on social media websites or groups. I have a Facebook account but I don't use it for photographic purposes. No offense to the other peoples who are very active there and also for the website, but for me this is a huge cold soup with millions of noodles and one of them is photography. For me it's covered by all other stuff that's there and the beauty and the essence of photography instantly disappears between dogs and cats and all the other pets, fashion and food, dictions and selfies, emoticons and checks in, music and pranks, tattoos and politics, new born babies and sunsets... Many times I tried to cancel those things, but it's a never ending story.. It appears again and again and again.
I don't want to mix with it. Photography, for me, is separate. Facebook is another thing.
It's also because I prefer loneliness and don't like to be in the middle of the crowds.
Your photographs are extraordinarily artistic. It is obvious there is a lot of talent and inspiration. Nevertheless how did you achieve the technical level and aesthetic and the composition knowledge?
Thank you very much for what you say! Deeply appreciate it and I'm honoured and touched. As I said before, I discovered all the functions myself when alone with my camera. Books and Internet made me understand how the triangle ISO-exposure time-aperture works. Seeing hundreds of images per day, being active on some photo websites and looking for feedback, learning post processing by tutorials, trying to find and make something original (but almost impossible for me in this world full of images and ideas), magazines, in one word: self learning. I didn't have any others sources.
How would you describe your style?
This is really hard! I haven't discovered my style yet! ;)) And believe me, I try all the time to define it. "Dark broken ice" could be a temporary definition I guess.
Which type of photography do you like the most: Fine Art Nude, Portrait, Street, Industrial, Architecture, Landscape?
Fine art nude attracts me in a special way. It gives me the possibility to create a special relation between body shape, lights and shadows, mystery, desire, mood and teasing, hiding and dreaming.


Who is your muse? How could people find her within your photographs?
My muse ... My muse is my mood and my feelings. Each image that I have represents one episode of my life. Of my thoughts. Of what I want, or what I dream, or what I had, or what I wish to have. My photos depend on my state of mind every time. I never can make a "happy" photo when I'm sad or sad when I'm happy. With post processing it is the same. It sounds selfish but my muse is me.
You use the Lensbaby lens a lot. How or why would you recommend it to others?
Yes.. I loved Lensbaby lenses from the beginning when I discovered them. I recommend playing with it. Just play and have fun with the results. Shoot and play. Nothing more!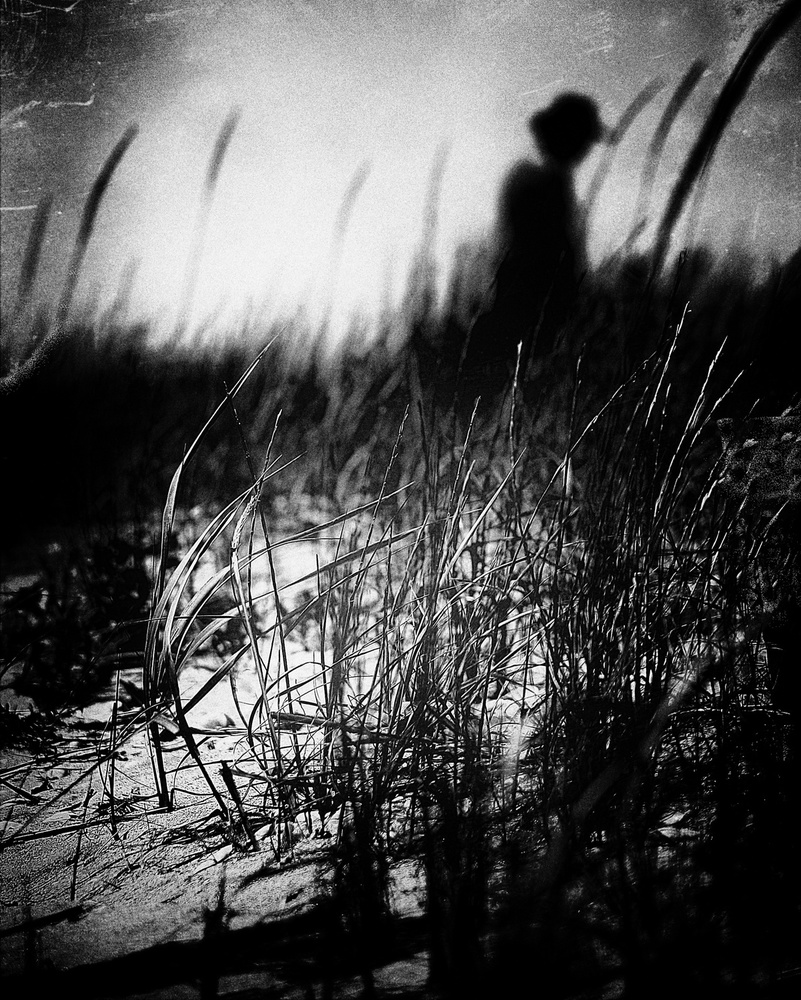 Who are the Romanian or foreigner photographers that influenced you or inspired you?
There are many many photographers. Hard for me to count them and name them here. The classics are by default. Everybody knows them, everybody admire and respects them and their work. Romanian photographers who have told me something about what an image means are Vlad Eftenie, Sorin Onisor , Codrin Lupei , Mirela Momanu , Ioana Moldovan, Serban Mestecaneanu , Silviu Pavel, Remus Tiplea ,
Sorin Vidis , Bogdan Panait , Cristina Venedict , Andreea Chiru and really many more. I'm sorry that I cannot mention all of them. It's very difficult!
From outside the borders ... Same story, hard to mention all. Philomena Famulok, James Wigger, Maria Frodl, Marianne Delord, Agnes Lenglet, Roberto de Mitri, Iwona Aleksandrowicz, Martin Iman, Nicolas Bruno, Aleksandar Budjevac, Malika Farman, Andreas Heumann. These are just a very few...
How important is the post processing for a digital photograph? What are the programs that you use for "retouching"? Describe a bit your workflow.
There are some photos, which don't need any post processing. And some that do. Everybody knows that. For me it's important, yes. Post processing is the second activity that I enjoy after shooting. I love to wake up at 5 o'clock in the morning and have my cold instant coffee, to sit at my desk, to select, to imagine, to try what fits or not. Like all the rest, this also, depends 100% of my mood. The answer is yes, more than 50% is done through post processing. I use Photoshop CS4. Most used plug-ins are Alien Skin and Silver EFEX Pro2, both in vintage mode. I don't have a usual common workflow. Every time I try to use different ways. Very often from one raw image I make several different post processing images. The hardest part is to choose which one is the best. It happens that today I love an image and tomorrow I totally dislike it! Strange but true. After all, post processing is also just a play. I don't have any strict steps for this.


Many magazines in Romania and abroad published your photographs. Could someone earn his living from photography, besides winning contests?
I'm not a businessman. I don't have sales skills. For sure it's possible to live from photography. You need luck and inspiration to handle this and ambition and nerve. Lots of nerve! Or someone who can promote you.
I know many names who make a good living from this. Even on a higher level. My articles and my images published in magazines were a lucky chance for me. That's all. And I'm very glad about this opportunity that I had. Just like having this interview with you. It's a real pleasure. It's not always imperative to involve money to obtain satisfaction. Soul and heart don't know how to count.
What are your plans for the future as regards to photography?
Never give up, despite all the problems and issues that could appear. Try to continue maybe on a higher level, if I will have the necessary skills. I cannot plan in advance. I'm not a planning man. I'm going with the wind!