Babak Mehrafshar (Bob) is a talented photographer who's work is very diversified. Photography is not only his biggest passion but he also succeeded to make a living of it. His personal vision on the world, people and nature are giving his images a personal touch and style which is immediately recognizable when viewing his work.
Let's listen to what Bob reveals to us and have a little journey in his photographic world.

Briefly tell us about yourself, your hobbies and other jobs.
I am a 26 years old photographer based in Iran. I was born and raised in the province of Khuzestan but now I'm living in beautiful Isfahan. I started photography seriously when I was 20 years old. It is not only my passion or something I love to do, but is also became my income. As a film-maker and videographer for commercial teasers, I take architectural, industrial and advertising photographs as well. I also teach post-processing in both styles: photography and videos.
How has your history and life experiences affected your photography?
I started with photography when I was 13. My father got a Canon 3.2 Megapixels digital camera to take family pictures and I used it to photograph great moments in my family. In addition to this, I'm living in a beautiful country with wonderful nature. So my first subjects were my family and nature. As soon as I started using the camera, I knew photography would become my passion.

Which are your most important experiences that have influenced your art?
Well, accurate framing and composition are the most important ones. I also made my own editing style for my images.


Why did you choose to be a photographer?
Actually, I didn't choose to be a photographer, but I think photography has chosen me as an artist to show my view on the world to other people.
What first attracted you to photography?
In my opinion, photography can be resumed in capturing a moment by pulling the shutter to immortalize a long or short story. FREEZING TIME is what attracted me the most in photography!


Describe your overall photographic vision?
I am working as a freelance photographer and practise all kinds of photography: travel, landscape, documentary, portraits, people and nature.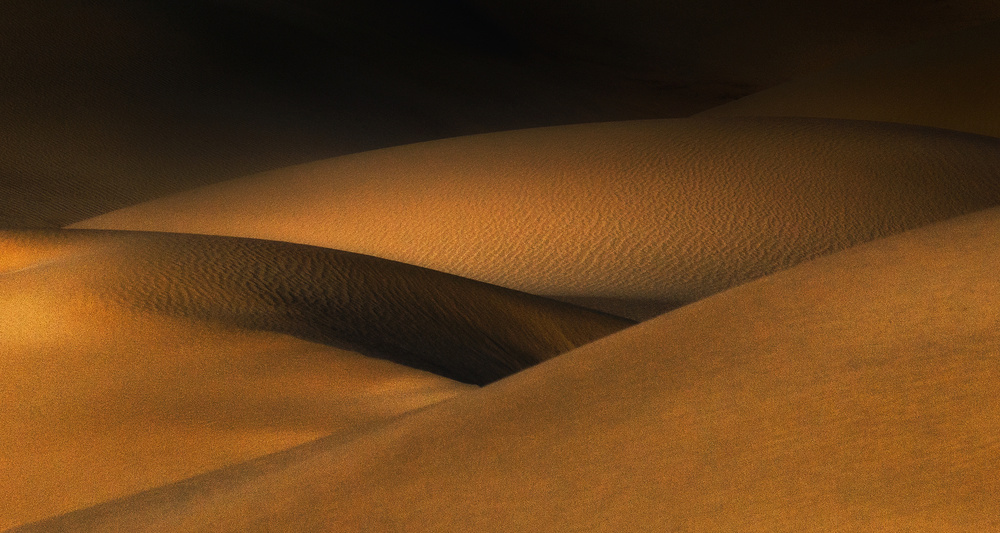 What is the importance of photography for you?
Because of photography, I'm looking at the world from a different angle. I can say that it changes my life. When you enter my home, you feel like entering a photo exhibition.


You have your very own style but your work is very diversified. Can you explain why this is?
To be honest, I think I haven't found myself in the photography world yet. But to explain what I am doing now, I have to separate my photographic vision into two parts: documentary and Nature.
The Documentary part includes my travel photography, people at various rituals, traditions and cultures, and their lifestyle.


The Nature part includes includes beautiful landscapes taken in Iran's desert.
I have to say that the distance from my house to the nearest desert is about one and half hour by car.
Desert photography has always made me feel relaxed and free being a tiny little part in the vastness of it.
I try to capture it's beauty in different forms and shapes using the magical light on the sand dunes.


What is more important to you, the mood,/story behind your images or the technical perfection?
Depend on the genre of my photographs. For example, it's different for my documentary portraits paying more attention to the mood and technical perfection than to the story behind it. In my nature and landscapes shots, technical perfection is the important one.


Do you prepare carefully the locations where you are intending to photograph?
As a documentary and travel photographer, I never prepare the locations but always check the weather, roads etc. However, before taking a picture, I think and imagine, consider the best composition and techniques to get the result I want.
What achievements have you got in photography so far?
Solo exhibition in Portugal called "THE MAGIC OF LIGHT" - a collection of my travel photos about Iran's deserts.
Furthermore, about 20 group exhibitions in more than 10 different countries.
And last but not least, more than 15 different medals and awards in FIAP and PSA photo contests.
What gear do you use (camera, lenses, bag)?
Canon 70D body
Canon EF-S 55-250mm IS II F/4.5-5.6
Canon EF-S 10-18mm STM F/4-5.6
Canon EF-S 50mm STM F/1.8
Manfrotto Bag
2 * GODOX TT685 Speed light
What software do you use to process your images?
Adobe Photoshop CC 2019, Adobe Camera Raw, Luminar, Nik collection, Aurora HDR.
What is your most important advice to a beginner in Photography and how do you get started?
First, you should know your camera very well. Actually, consider it as a part of your body!
Second, pay attention to your composition and camera angle.
Third, think about every single object in the frame. If you don't want something to be in your frame, you can crop it away while post-processing.
Fourth, think about what you are trying to say about your photograph. Is it just a "nice" photo or are you trying to tell something?


Who are your favourite photographers and more importantly, how has your appreciation of their work affected how you approach your own photography?
My favourite photographer is Mr. Mohammadreza Momeni . He is the first man in my life that could call a Professional Photographer. The biggest chance in my photography was getting acquainted with him and still learning from him.
Are there any specific directions that you would like to take your photography in the future or any specific goals that you wish to achieve?
There are many things out there that I have to learn and experience about photography. My biggest dream is to study photography abroad and hold my solo exhibitions in Europe and travel all around the world.


Describe your favourite photograph taken by you and why it is special to you?
There's a famous quote which says your best photograph is the one you haven't taken it yet. I don't know who said this but I fully agree with it. However, I love my portraits.


Is there anything else you wish to add and what do you think about 1X as a home base for your work?
The 1X gallery has always been a source of inspiration to me. I love to share my works with other professional photographers and know their opinion about my works. I can also measure and compare the quality of my photos with the other photographs. I'm always suggesting my students to check out 1x.com for more inspiration and post-processing techniques.