Anca Cernoschi is one of the most appreciated Romanian photographers in her country, considered one of the best contemporary fine art and conceptual photographer.
Anca studied arts and has been several times awarded for her talent at diverse photography contests. Her work is a continuous inspiration for other photographers and it has already conquered a solid mark in the book of Romanian photography.
Specialized in fine art nude, Anca succeeds every time within each new photograph to impress the audience and critics. Her nude style is personal and renewing.
Let us discover a bit of her personality and glimpse the special mood of her photography.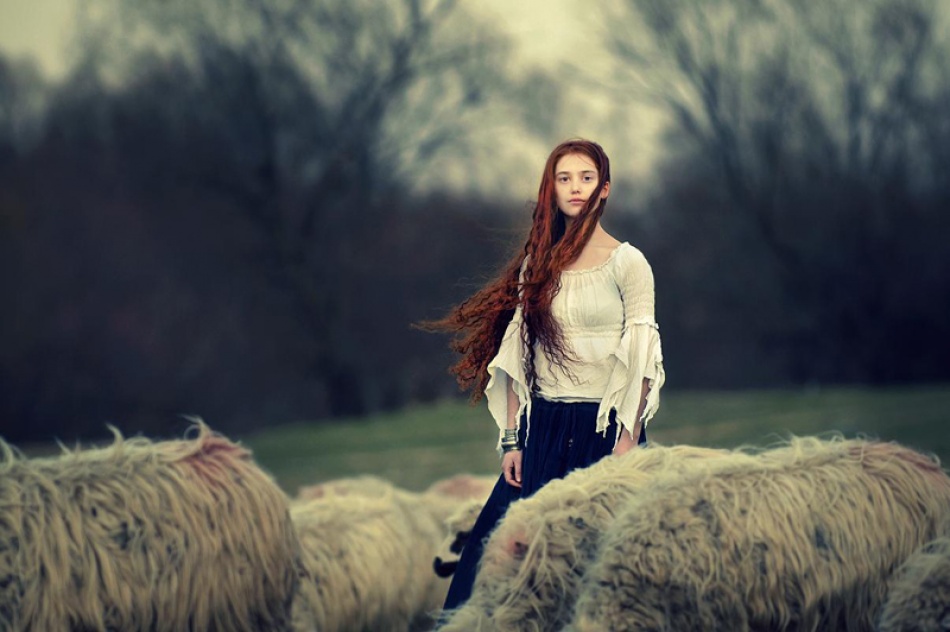 Who is the person behind the camera?
I was born 32 years ago in Timisoara, a beautiful city in western Romania. I've always had a passion for art, for as long as I can remember, so I ended up studying decorative arts and design at a local university. I discovered film photography as I attended a workshop in my third year in university and I was attracted to the whole process. I instantly knew, 10 years ago, that fine art nude was the perfect genre for me to express myself. Since then, I've experimented a lot with techniques and subjects but the nude remains my favourite subject.



Why photography, where is this extraordinary passion coming from?
Although I have some experience with other visual art forms, I stayed with photography because it allows me to bring my ideas into physical form. I was always fascinated by its power to create an alternative reality, as well as to capture the real world.
What categories of photography did you approach during the last years and which fits you the most and why?
Fine art nude is definitely my passion, conceptual nude especially, but for some time now I've also shown some interest in street photography because it makes me come out of the house and observe what is happening around me. More recently, I've became very interested in documentary photography, believing that when you search so much inside yourself, you also need the balance discovering the world around you gives you. So both of them help me find a equilibrium in personal and professional life. I think I am at a time in my life when i feel the need to gather as many memories as possible so that is why I found this connection with documentary photography and that is how the series about my grandfather came to life.

How would you describe your own style?
To build a personal style is, I think, the most important thing for you, as an artist. Maybe that is why is also the most difficult. It is essential for us to study as much as possible in order to get to that point. It is only natural, as time goes by, for us to treat our subjects aesthetically different but that special something that makes our style unique has to always come through. I was often told that 'you can feel a woman's hand' in my photographs, a statement I've always associated with a special kind of delicacy and I also believe that, even in the most technical and visually austere of my photographs, some femininity and visual equilibrium always shows.



What is the position of the photography among the other arts?
Only in the last few decades, photography has won the attention it deserves, among the other art forms. Nowadays the cameras are very accessible but I think that is a good thing, because it gives everyone the opportunity to express themselves and who knows what hidden talents will emerge. The other art forms are less accessible, of course, needing more technical skills. Even though we create idols out of the popular photographers on social media, I strongly believe that the true value will shine through and get its deserved place in museums, along with the world's greatest works of art.
Is the conceptual photography the most artistic of all genres of the photographic art? What is the essence of this category?
In my opinion, yes, conceptual photography is the closest to the 'traditional' art forms because it can not be taught, while in the other genres, you can get a good photograph if you are well trained. But the conceptual come from each individual, it is solely based on the photographer's knowledge and his personal interpretation. Behind it, you can guess the many years of studying in various fields and a mind that is capable of bringing into existence concepts that are often abstract. Or the lack of those. That is why there are so few photographers that are into this genre.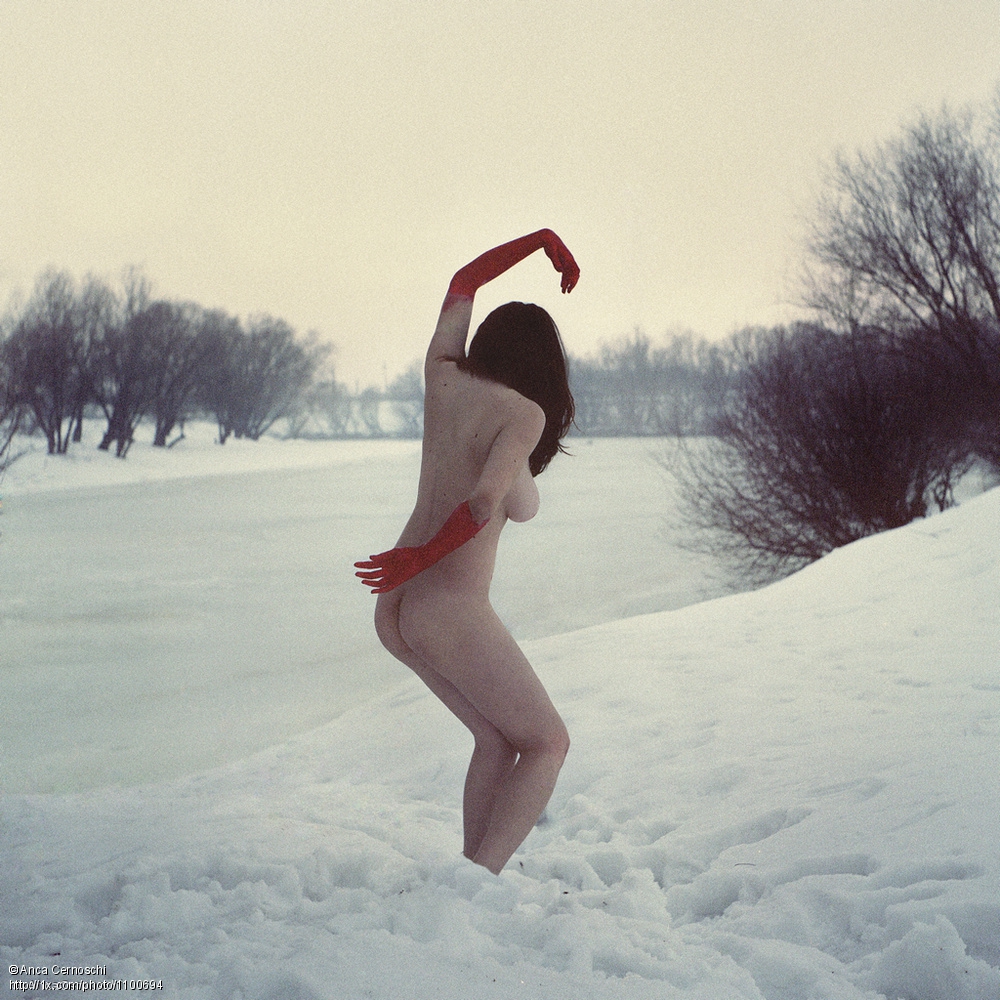 What are the Romanian and foreign photographers, classics or contemporary ones, who inspired you?
I strongly believe that before you start this journey, you must study the classics, try to understand they vision, how they worked, what inspired them, how they lived, etc. Also, you must see millions of images, the best ones and the not so good ones, to learn what makes the good ones stand out. From the classical photographers, I will name only two, although I admire many of them. I was fascinated by Bill Brandt's style and approach on nudes and I feel close to Andre Kertesz (which died the exact day I was born). I am also inspired a lot by two amazing contemporary women photographers: Joyce Tenneson and Sally Mann who have very different styles but to me their work feels similar. Romanian photographers inspire me daily but they are to many to name here, they are also my friends so they know who they are, but I would like to mention Vadim Ghirda, who has won an important prize at World Press Photo this year and has influenced me a lot in my documentary work.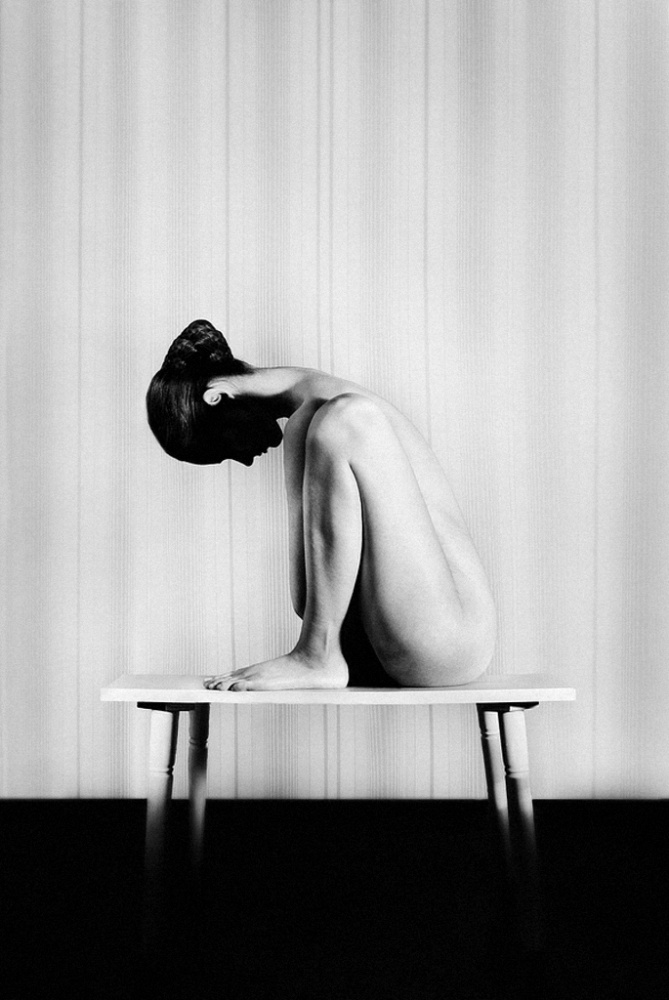 How could somebody aspire to artistic photography but commercial in the same time (speaking about selling the art works)?
If this is possible, I haven't found out yet how it is done. I think you have to be very lucky in this matter, for your personal style to match the latest trends and to be discovered and promoted. It would be ideal not to make any compromises but I don't know how many photographers can really do this, no matter their genre of choice.
What is your work setup and what equipment do you use most frequent and why?
For my fine art photographs I use almost exclusively the medium format film and a cheap camera (Seagull 6x6) that does its job pretty well or 35mm Pentax. My digital choice is a Fujifilm X-T10 mirror-less that I take with me everywhere (street, documentary, etc.) and I am quite satisfied with it at the moment.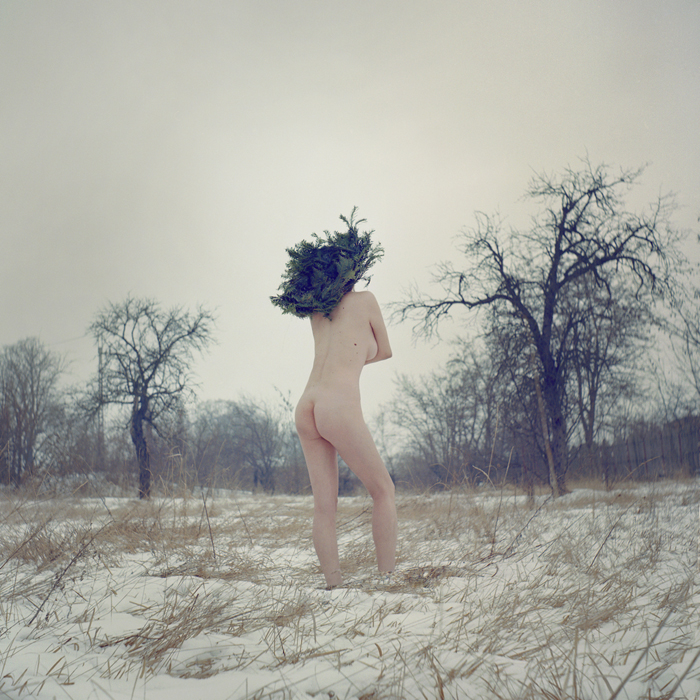 What is the next level, your following project?
As short term projects I have a few small documentary projects that I work on. On the long term I would like to study much more and create some well-thought series of fine art nudes.
What is the most important moment of your career?
Some years ago I would have mentioned some awards that I have won but now it's every moment in which I know I've managed to create a photo that expresses what I wanted and its message reached the public. Basically, a photo I wouldn't be ashamed of 20 years from now.
Do you have a message for the young photographers, more and more passionate by photography nowadays?
To ask themselves why they want to do this, first of all. Not to get caught in the illusion of social media appreciation, it goes as fast as it came and it doesn't leave anything behind. Not to chase equipment, restrictions make you more creative. Also, never forget that the best photos in history were made with cameras that were cheaper and simpler than what we have now. To experiment as much as possible, to discover what suits them best, to acknowledge their mistakes and learn from them. And, most importantly, to choose the hard long way of study and honesty because it's the only way to obtain the results they want (even though it may not seem like that).