I was so excited today to discover a story in the Daily Mail featuring Adrian Sommeling!
As the article says, "From dodging giant bullets to sitting on the wing on a plane, the 48-year-old graphic designer has spent five years creating amazing cartoon-like pictures of him and his young son Nic."
And those images have been nothing short of spectacular. Remember this one?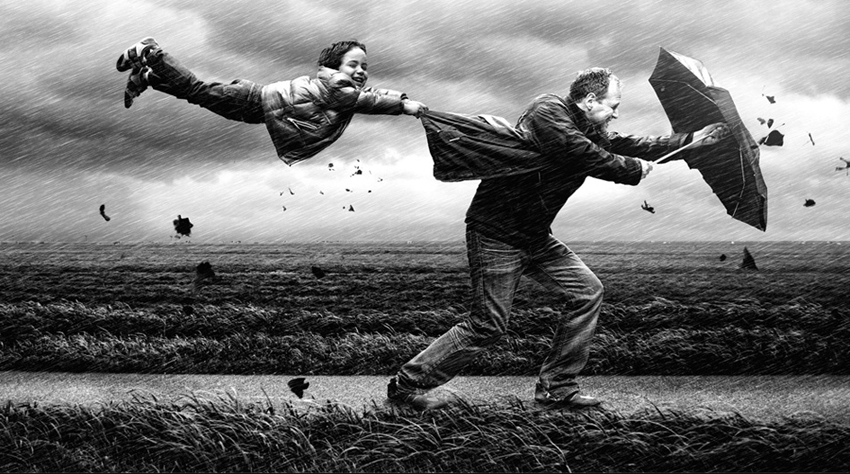 Wind © Adrian Sommeling
Adrian joined 1x in 2011, and every single time an image of his hits the front page, there is no mistaking whose it is. For the past five years he has developed an original and imaginative technique, skillfully and ingeniously packing reality and fantasy into his photomontages. Most often they are loaded with witty humor too, making his work both enjoyable and extremely recognizable – which is, no doubt, tough to do in this wildly competitive market – and adding to his signature style.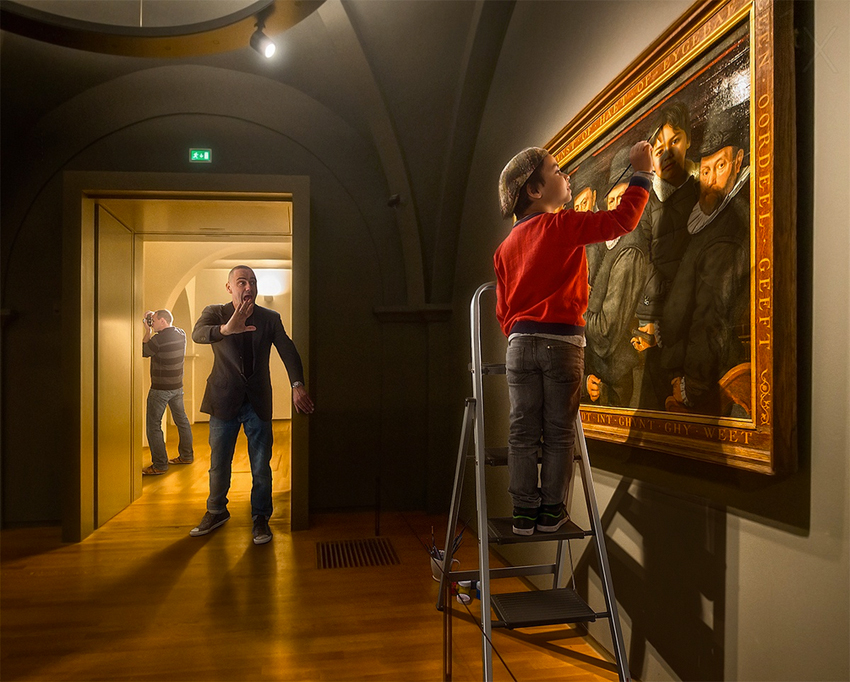 Self-portrait at the Museum © Adrian Sommeling
Be sure to check out the entire story in the Daily Mail. (Leave a comment for him too!)
Then take a journey through Adrian's 1x portfolio to see many more of his brilliant creations.
Such an extraordinary talent! Congratulations, Aad!
Daily Mail article by Sarah Barns courtesy Mercury Press and Media Ltd
Visit Adrian Sommeling's website