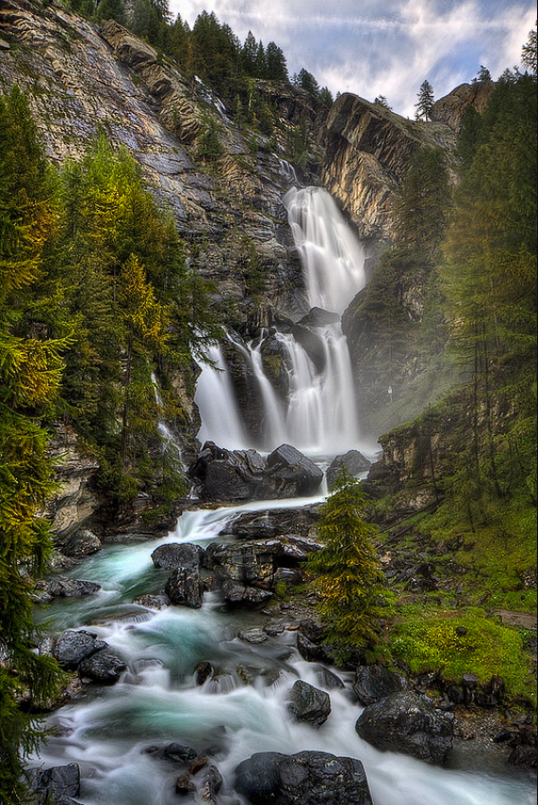 Lillaz Waterfall at Dusk © Mario Spalla
Imagine for a moment that you suddenly stumble across the most beautiful scene, complete with a waterfall, a river rushing over the rocks and clouds slowly floating by. You think to yourself how perfect it would be if you could take a long exposure to smooth out the water and clouds, but the light is much too bright, and you want to kick yourself for leaving your ND filters at home.
Guess what. There actually is a way to take a long exposure without filters and capture the scene exactly the way you want to!
In this quick-tip tutorial, Long Exposure Photography…… Without Filters!, nature photographer Josh Cripps shows you a clever trick that allows you to take long exposures in bright light using the Multiple Exposure mode in your camera.
Long Exposure Photography…… Without Filters! © Joshua Cripps
It's important to mention that, unfortunately, not all digital cameras have a Multiple Exposure feature. Most Nikon DSLRs have it, but only a handful of Canons do (Canon 5D Mark III, 1D X, 6D, 7D Mark II and 70D). The Olympus OM-D E-M5 (and Mark II) and the Fujifilm X-Pro1 also have this capability, and there are others, so be sure to refer to your manual.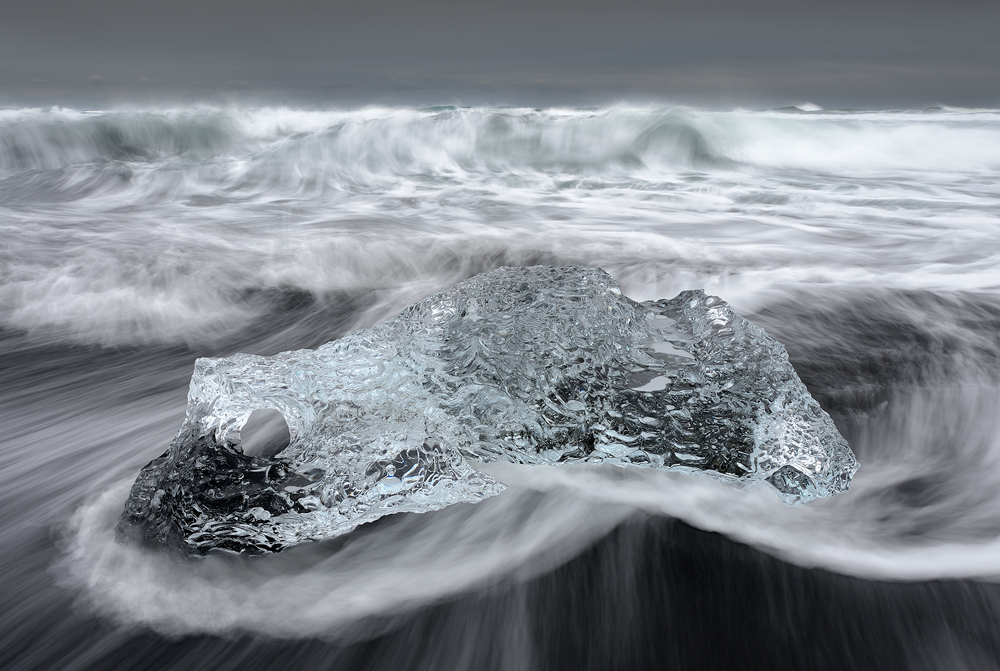 Fighting the Ocean © Marsel van Oosten
Some cameras can only shoot two frames (or three, depending on the camera) in Multiple Exposure mode, but Josh has a solution for that. "You can get a similar effect by using the Image Overlay effect in the Retouch menu (Nikon). It allows you to combine two images after the fact. So, for example, you could take 8 shots, then combine the first two, the 3rd and 4th, the 5th and 6th, and the 7th and 8th. That will give you four photos. Then combine the 1st and 2nd, and the 3rd and 4th to get two photos. Then combine those two to get an average of all eight. It's a bit more work, and it may be easier to do in Photoshop, but it's an option."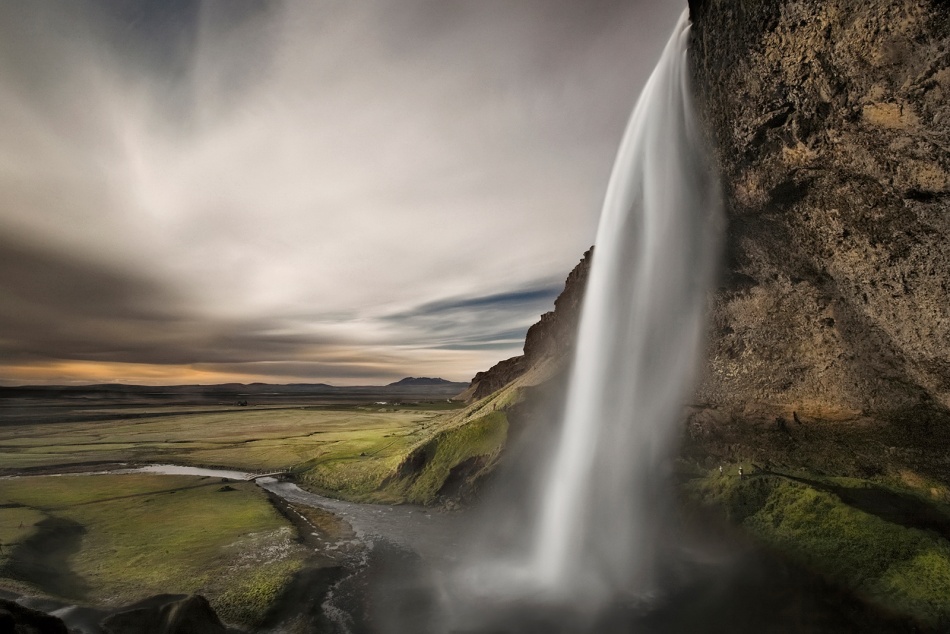 Nature Study © Bragi Ingibergsson - BRIN
So, what are the pros and cons of shooting a scene using the Multiple Exposure mode instead of using ND filters? As far as image quality is concerned, Josh says there are three significant differences between the two methods:
1) Color — ND filters almost always have a color cast, especially the strong ones. This method removes the color cast issue.
2) Vignetting — Dark ND filters generally cause significant vignetting. Again, this method removes that issue.
3) Noise — This method is more likely to introduce hot pixel noise to your photos because you need to turn Long Exposure Noise Reduction off for it to work seamlessly, whereas with an ND filter you can leave LENR on. However, Photoshop's Dust and Scratches filter does a good job of removing this kind of noise.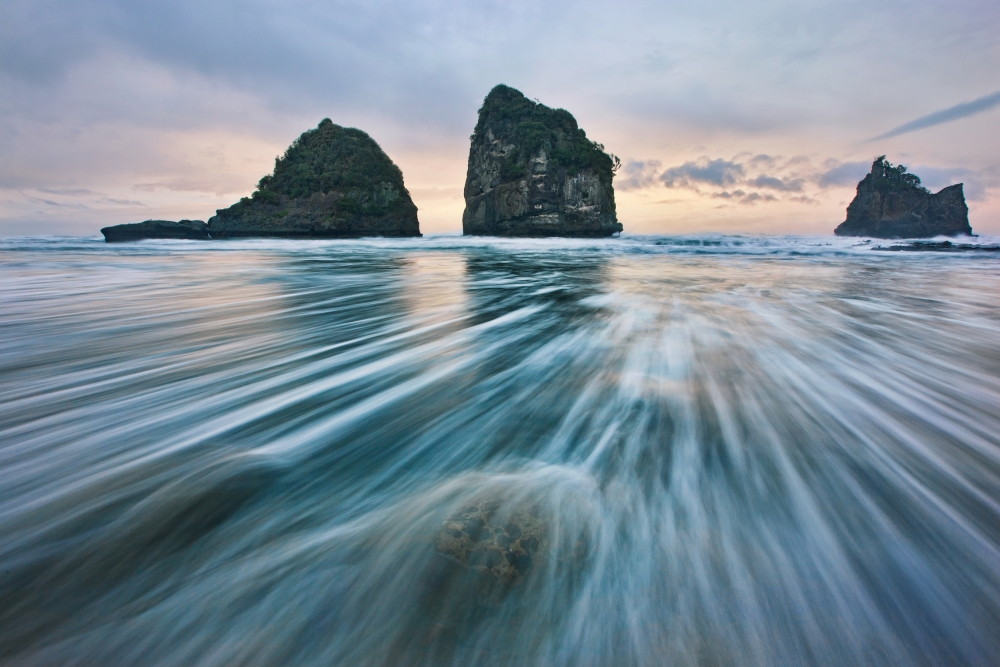 Wild West Coast © Yan Zhang
To see more of Josh's inspiring and informative Photoshop and photography tutorials, check out Professional Photography Tips with Joshua Cripps on YouTube.
Also, stop by Josh's website to see his stunning nature photography, eBooks and tutorials. You can even sign up for one of his workshops while you're there!
Video courtesy Josh Cripps