First though: Is it necessary to know how to swim?
Second Though: No, it isn´t !
Underwater photography is a genre that many people look at with some reserve. And there are some good reasons for that.
This narrative started with an answer. Why?
Just because underwater photography happens on a 30 meters or more deep dive but it also happens on a 3 meters dive or at a depth of just 30 cm, not just happening in the Oceans on deep dives or coral reef shallow dives .
Underwater photography can happen everywhere you can dive with a camera: think in a swimming pool and think in a home aquarium.
Did you ever think that with a small water resistant compact camera or bridge camera you can achieve amazingly beautiful pictures under water in the swimming pool?
A world of opportunities to make great shots and with people swimming inside, the odds of a great shot are just awesome. You can do all of this with the water right at your knees level.
So, maybe it´s time to "open" for our inspiration some really amazing and beautiful stuff here: go for "30 dives" in a row: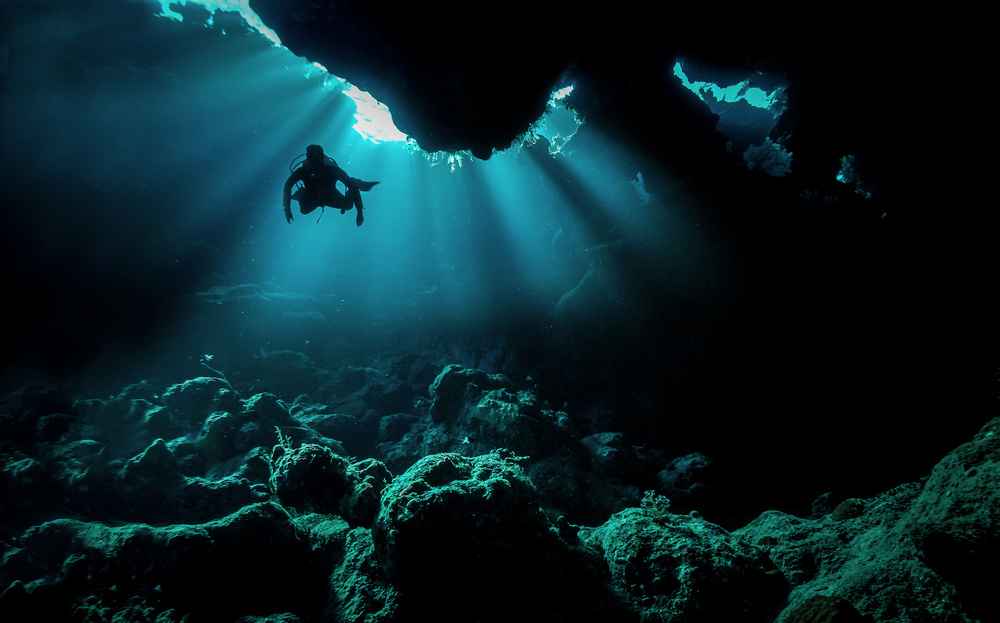 "Visit to Aliens" by Dmitriy Yevtushyk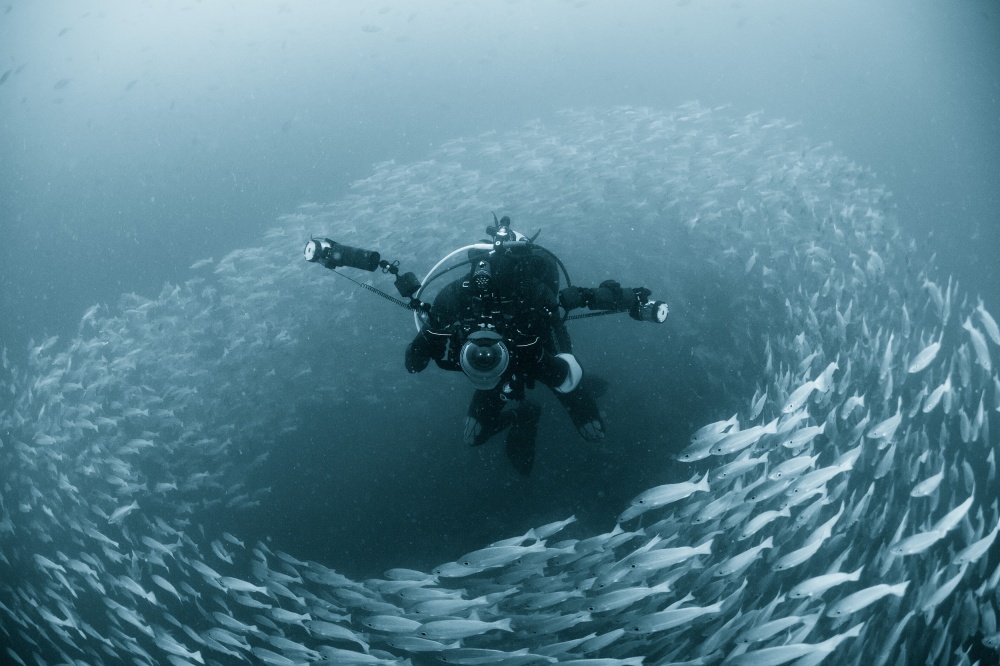 "The Sheperd" by Dmitry Marchenko