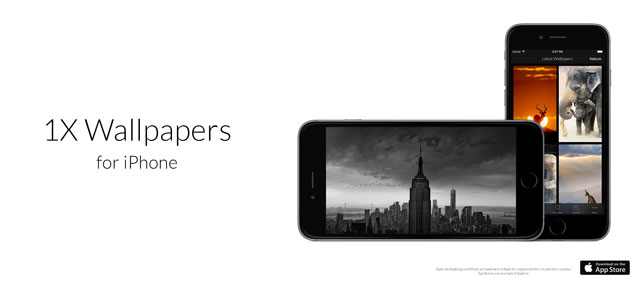 1x is proud to finally present 1xWallpapers. We have been working on this project for a long time and we are very happy to finally bring the result to you. This app is for you.
1xWallpapers brings the beauty of the 1x gallery straight to your iPhone screen.

Through 1xWallpapers you have the opportunity to reach out to an entirely new audience with your photography. You can also earn extra money by making your photos available for sale as 1xWallpapers.
We hope you will enjoy the app and would like to thank everyone involved, especially all you extraordinary photographers.
The app is available for download in several different languages here.