Architecture is an incredibly fascinating area of design. The seemingly impossible physics, the play of light, the masculine textures, it all comes together to create an incredible sense of fantasy and wonder.



Architectural photography is the art of observation. It is about finding something interesting in an ordinary place … It has little to do with the things you see and everything to do with the way you see them. It may be austere, abstract, B&W or color. But its magic is highlighted and even amplified significantly when presented in the right way.
* Think Differently
* Master Symmetry
* Look Up
* Twist that Camera
* Lighting is Everything
Architectural photographers enable us : they have saved us the countless hours of traveling, searching and waiting for ideal weather and perfect light. The work of these keen eyes abstracts, animates, and valorizes everyday structures – grandeur and benign alike. Some of the photographers imbue their images with the massive weight of the concrete and industrial metal of their subjects. Others capture a delicate play of light and shadow or the caustic relationship between man, nature, and the building. They privilege us by pointing to beauty in banality, addity, reality, and sometimes the imaginary, and remind us to meditate on a good building next time we see one.
Enjoy this wonderful quote from John Kosmopoulos, international award-winning photographer specializing in Architecture, Abstract, Long Exposure & Fine Art Photography: "Architectural photography is like listening to Mozart or Miles Davis to me, abstract photography is like translating a novel written in the language of quantum mechanics and Long Exposure photography is like standing in a photograph of an eternal Proustian memory, cocooned by a harmonious silence". Remember: Simplicity is the ultimate form of sophistication!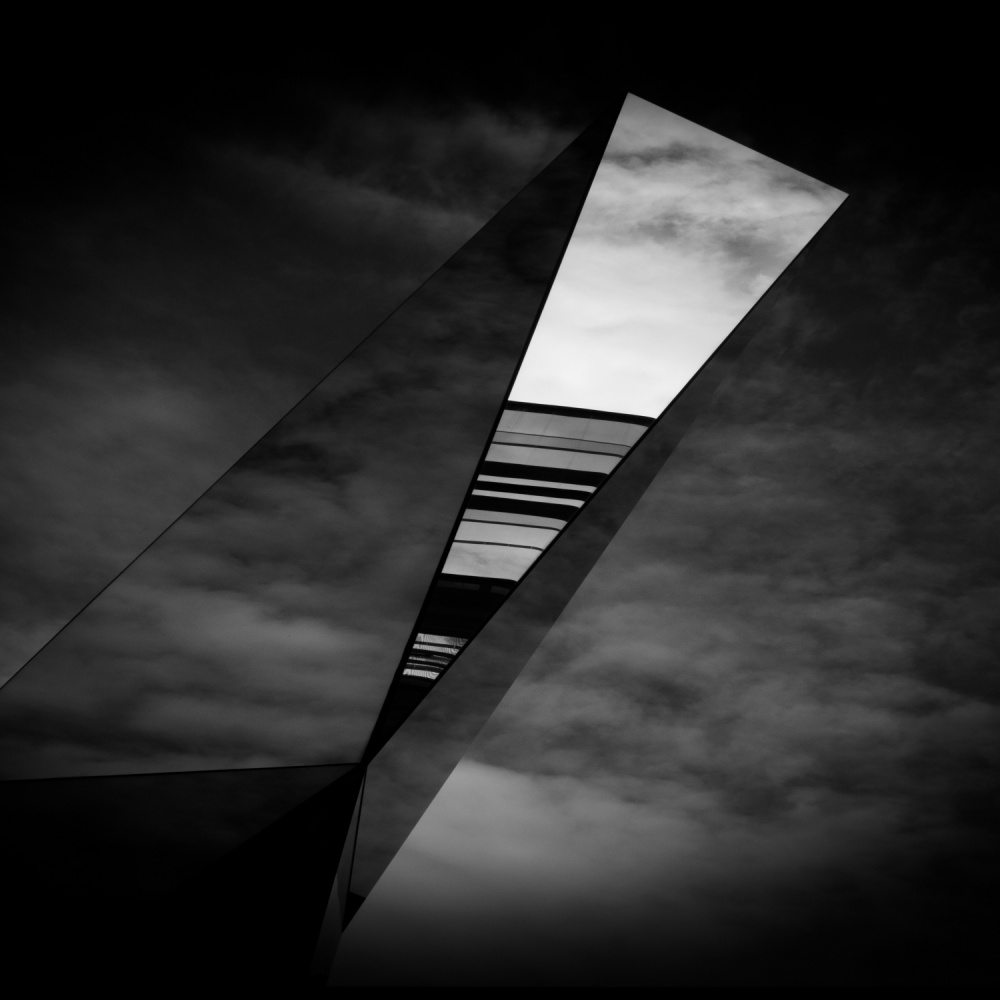 Reflections by Hans Martin Doelz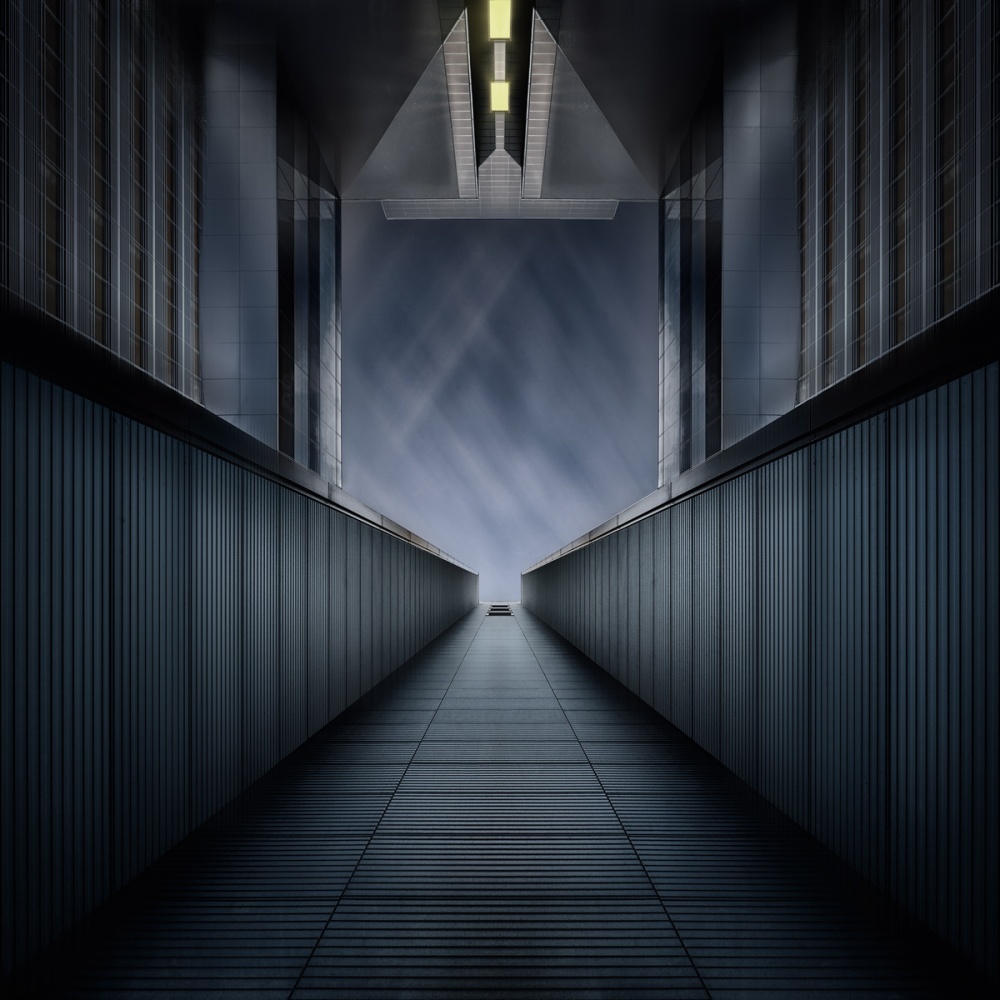 City of darkness by Markus Studtmann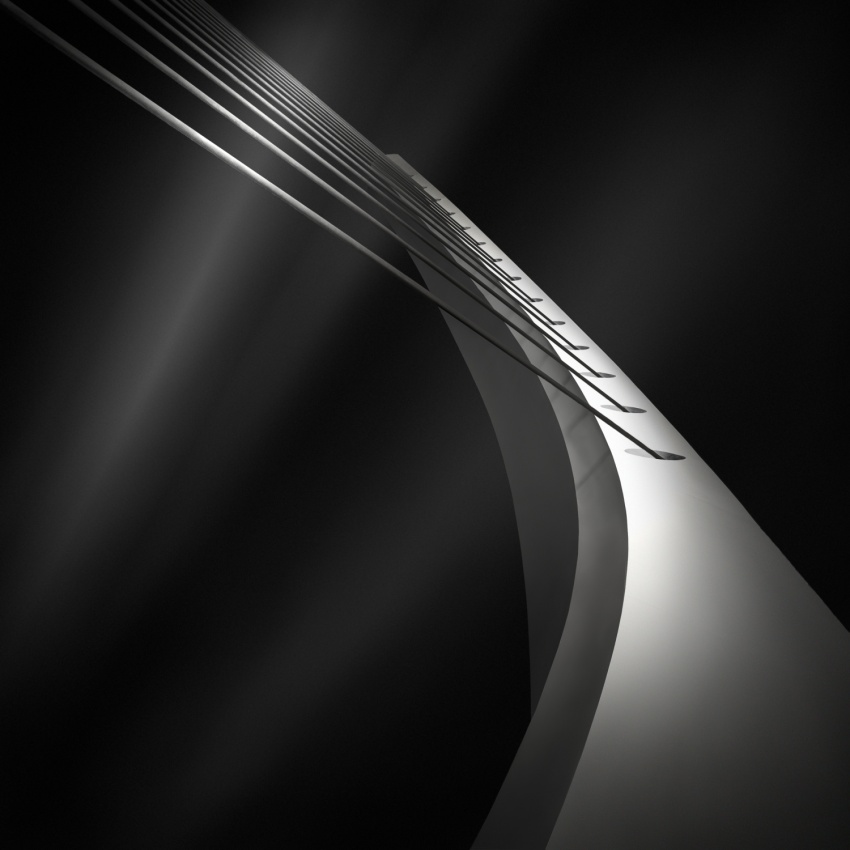 Like a harp's strings I by Julia Anna Gospodarou