The first batch of the latest 1x yearbook Memento has now been shipped and is on it's way to their future owners. Some of you may have already received it and can tell us about the many extraordiary photos found in there. If you haven't ordered Memento yet, you can do it here.
One photographer who has a photo featured in the book is Hans Martin Doelz. I'm sure you have already seen his easily recognizable photo "1 2 3 4" in the 1x gallery before.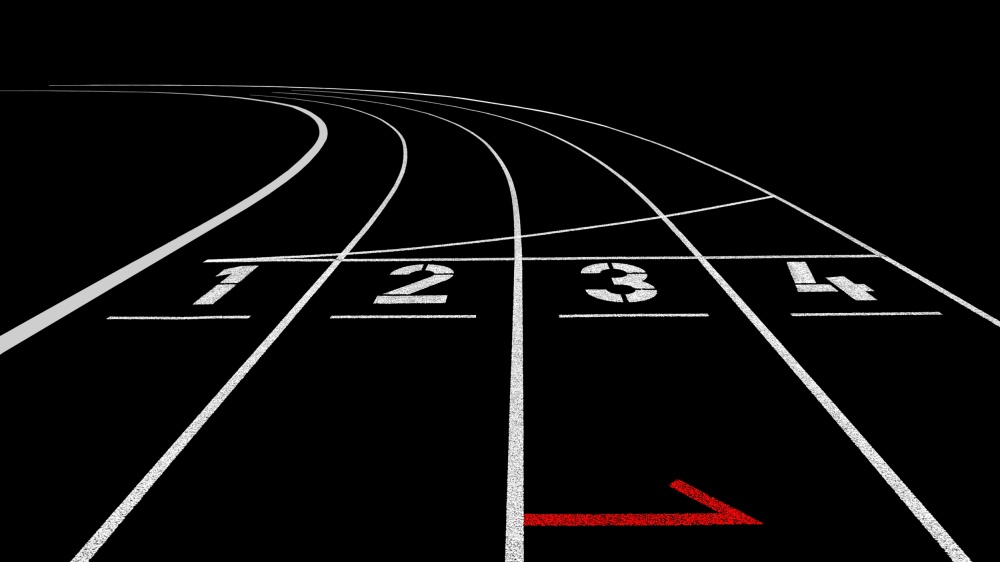 "1 2 3 4" by Hans-Martin Doelz.
What you may not now, is how it actually was made. Since Hans-Martin is skilled in computer generate imagery, it's easy to believe that this photo was almost completely made in post processing. The fact is however that the foundation for the image was a quite natural shot from a sports stadium, as Hans-Martin can tell you;
First of all I needed to locate a suitable stadium. The preconditions were free access and a good condition of the markings on the running track. In most of the stadiums near my hometown this is not the case. Many of them, especially the running tracks, are in miserable condition, and often the markings are not bright enough.
During my last vacation I was searching for a stadium where I could do my running training. Eventually I discovered a stadium where I found the best conditions, not only for my training, but accidentally also for taking my planned photos as a base for the image I had in mind. So I took my camera and revisited the stadium the next day. I decided to compose the elements in a way that the four numbers, "1 2 3 4," appeared centered, aligned exactly horizontal, and that the lanes vanished to infinity in the upper left area of the image. I made sure that the end of the lanes was aligned exactly horizontal, too, so that the composition was stable and balanced.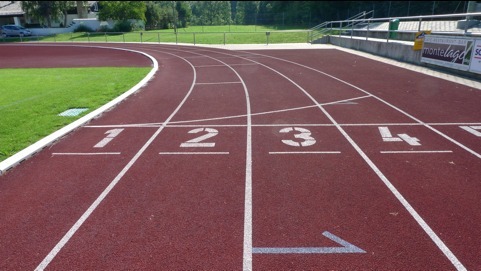 The original shot from the stadium.


You can now read the complete story behind the photo on 1xLearning for free. You will find the tutorial here.