We are very glad to present Victoria Ivanova, photographer of the week! Victoria is a conceptual photographer who creates magic and meaning with simple things that everyone has in their home, like pears, pencils and pins.
Every week we will introduce a new talented photographer, with an interview, lots of photos and cover on the front page of 1x. You might be next! Thanks a bunch to Yvette Depaepe, head of our new editorial team for conducting this interview!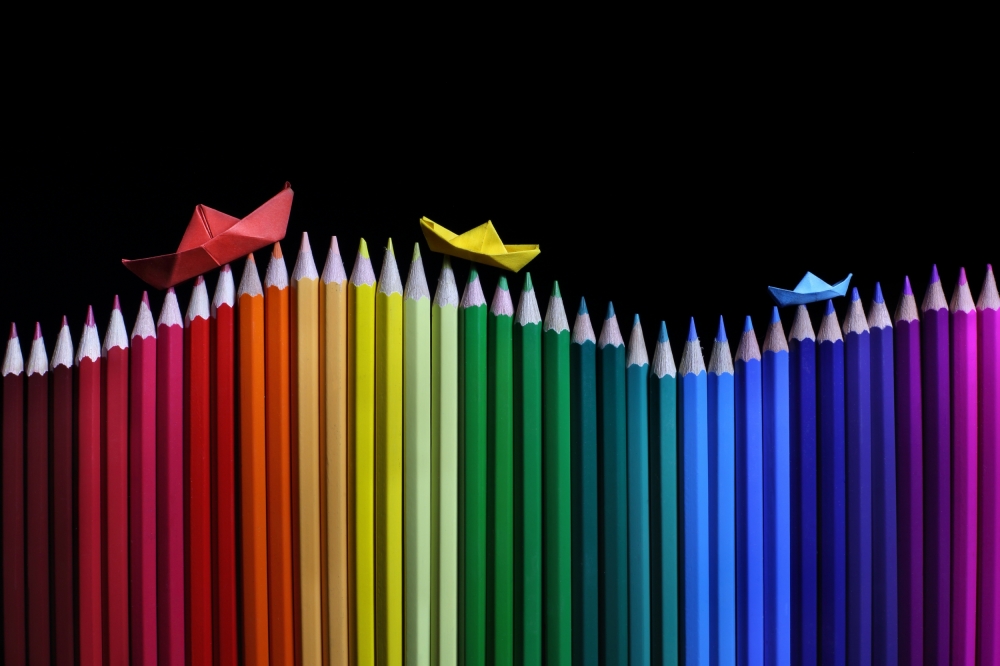 Briefly tell us about yourself, your hobbies and other jobs.
My name is Victoria Ivanova. I'm 29 years old. I live in Moscow with my husband and my small beloved shih tzu dog. I am a senior lecturer at the university (Candidate of Economics) .
How has your history and life experiences affected your photography? 
Which are your most important experiences that has influenced your art?
I have always wanted to show my friends the things that had impressed me rather than talk about it. Photography gave me the opportunity to express myself this way.
Describe your overall photographic vision.
Each photo is a story. It is important to make this story interesting.
What first attracted you to photography?
Just one single photo can convey so much more than even a long story. This is why I love photography.

Why are you so drawn to conceptual / still life photography?
A still life photo lets me tell my own story. I think that all photographers can be divided into two groups: hunters and constructors. The first ones love to look around them. They look for good photos, they travel to get wonderful landscapes, go to sport events, take street photos etc. The constructors do not like to search or wait. They prefer to make a story whenever they wish. Of course, I do not think one of these groups is better than the other. No way! Everything depends on the character of the photographer. I do not have enough patience to wait for hours for perfect light or a beautiful cloud above the hill. My impatience made me become a still life photographer.

Among your many Awards, your pear series won the "Grand Prix – Russian Photo Week" and the "Slavic Art Weeks in Berlin" in 2012. Many 1X members admire this series as well. Can you tell us how the idea beyond that series was born?
When I was a little child I loved the fairy tale Chipolino. I drew many pictures of funny vegetables and fruit. When I was 9 years old, my father gave me a Polaroid camera and I started to take photos of fruit and then I drew eyes and smilies on the Polaroid images with an ink pen. Now I don't draw anymore faces on my photos but I still love to "play" with pears. So the pear project is … 21 years old.


What is more important to you, the story behind an image or the technical perfection?
The story is much more important to me. But...it is so nice when everything is ok.
Who are your favorite photographers and more importantly, how has your appreciation of their work affected how you approach your own photography?
My favourite photographers are Chema Madoz, Vlad Artazov and Constantin Voronov. I really love their way of creating a new world and telling a story. Almost all their photos inspire me. Many other photographers also inspire me, but these three are my absolute favorites.

Is there any specific photo taken by a 1X member that has inspired you a lot and why?
It is very difficult to choose just one photo. There are many pictures that have inspired me a lot.
For example Klaus-Peter Kubik's pencil photo "Zipper" inspired me to begin my own pencil project.
The amazing children portraits from Magda Berny, especially this one inspired me to make my first steps in this category.
The wonderful photo from Yvette Depaepe "Earth Laughs in Flowers" inspired me to work more with black backgrounds in my still life images. Now I'm making a small tulip project.
And last but not least, the picture "Courageous" by Sergey Kokinsky. This picture inspired me not only in a photographic way but influenced my whole life as well. I wish I could refer to many more photographers and photos, but that would turn this interview into a long novel.

Are there any specific directions that you would like to take your photography in the future or any specific goals that you wish to achieve?
Right now I'm making some sketches for my new still life project. I hope I'll manage to tell a new story.
And my new goal is connected to portraits. Several month ago I started taking photos of
children. I really love to work with kids! I hope to continue.
Describe your favorite photograph taken by you and why it is special to you?

My favorite photo is a portrait of my little dog. This is just a "family album" picture, it is not good enough to be shown on a website. But I really love this shot because my dog is so cute and very happy in it.
Is there anything else you wish to add?
Thanks so much to 1X.com I really love it. Not only does it let me see wonderful photos, but also gives me the opportunity to communicate with talented, clever and kind people. 1X really means so much to me.