I have been a photographer since 30 years ago but I have had another fulltime job. Sometimes I get the question "what pictures do you take?" I always replies "only the most beautiful pictures!" Important for me is the composition, the use of light. I want to show rather common objects, buildings, people and landscapes in a diffrent way in purpose to inspire people enjoying of their own neigbourhood.
My camera equipment is some Nikon cameras (D 800) and different lenses.
I have been a photographer for most of my life. Got my first camera at age 10. Started a small business of selling my pictures about 15 years ago. You can also see some of my pictures on Mostphotos and in my portfolio (aludvigs). I have always had a full-time job and has been freelance. In recent years increasingly interested in Art Photography.

I am living close to Lake Siljan, one of Sweden´s largest lakes, is very significant with its vast expanse, depth (140 m). Siljan was formed by a meteorite impact 360 million years ago. With my picture series I have chosen not to raise their eyes to see the magnificent touristic views. Nor dive into Siljan to explore its depths. Nor explore through micro or macro photography. Would rather stop at what we can all see with our eyes every day, walk a little closer and let his gaze linger. Inspire the internal imaging of the viewer. Quite close to the surface. A completely still water surface, mirror, or moving light waves by the wind. A water that shapes the sand and polish stones.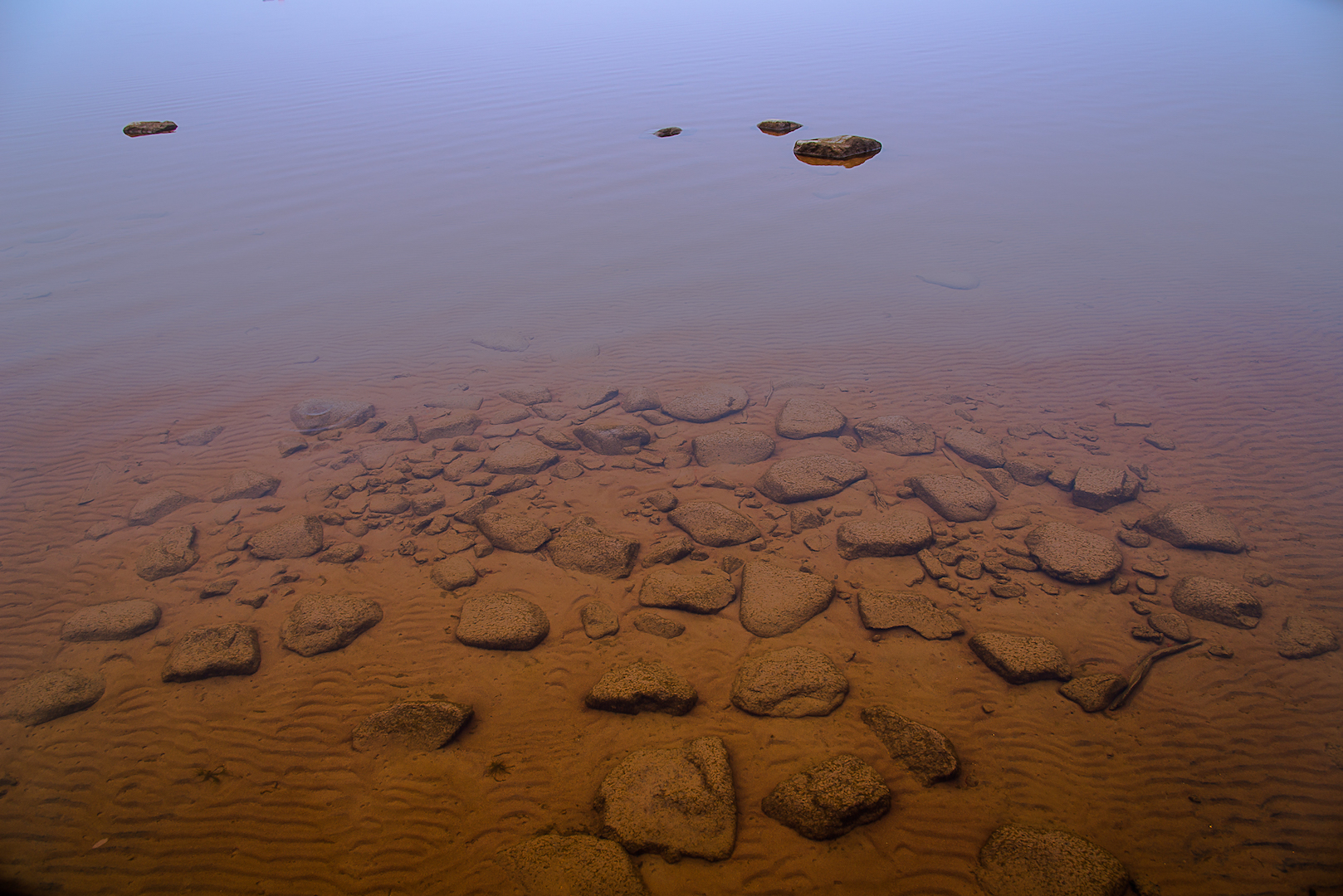 I want to show the changing and very fragile beauty that can occur when the sun´s light meets surface of the water, reflected, reflecting heaven´s colors or breaks through, giving light, pattern and color of rocks, sand and objects below, in or above the water. A beautiful summer morning, misty autumn day when the first ice and frost ...
Guestbook