There is nothing like the XUME lens adapters.
A Must Have For Your Camera

Change photo filters instantly without cross-threading or frustration.
XUME Quick Release Adapters free you from the tedium and frustration of changing filters while the perfect light slips away. Never miss a shot or compromise your creativity again. Use the filter you want on the lens you want, when you want. Great for all filters and available in different lens sizes for a small price (between 15 and 20 euro).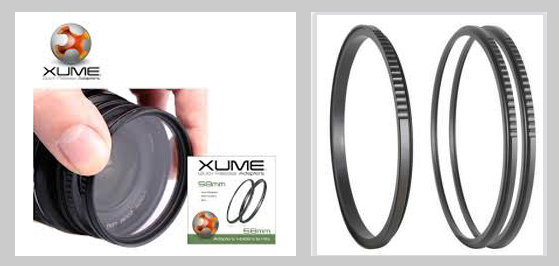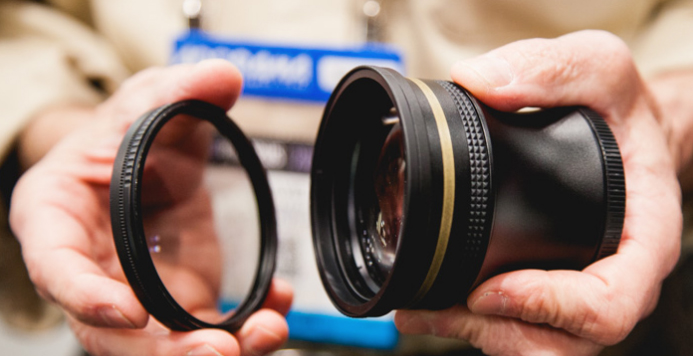 If you are a regular user of filters, you will agree that they can be a little difficult to work with. For example, when photographing a sunset, you might change filters several times as you try out different combinations to get the look that you are going for. Or perhaps you want to focus on a rock in the foreground but you're using such high neutral density filters that there isn't enough light coming through the lens for the camera to lock focus on anything. Manual focus doesn't even work as the light reduction is so much that all you can see looking through the view finder is darkness.
To get past this hurdle you have to remove the filter, lock focus, then replace the filter. These may sound like minor issues but they can be quite frustrating while in the field and you are constantly dealing with them. Xume has come up with a system to get around these issues.
This is one of those things that make you think, "why didn't I think of that?". Think of the Xume system as splitting the threads on the end of your lens into two parts that attach to each other magnetically. Obviously you don't actually split anything on your lens. The Xume system comes with two pieces; one that is threaded onto the end of your lens, the other is screwed onto the filter. It is "magnetic magic". Now your filter can be magnetically popped on and off your lens in a second. Have the lens piece on all your lenses and you can pop the filter on and off any lens combo in seconds. No more dealing with unscrewing the filter and then having to re-screw it onto the new lens.
Watch this video to see how simple it is to use