Dutch photographer Vincent Croce has made a name for himself on Instagram where his landscape works are admired by hundreds of thousends of followers. Like few others, he demonstrates what you actually can do with a smartphone camera. We spoke with him about how he creates his images and what the secret is behind becoming a successful Instagram photographer.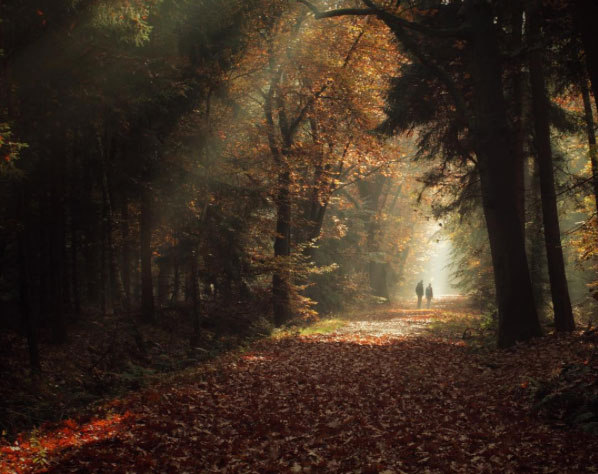 Vincent, please tell us about yourself, your job and other hobbies.
I'm a 34 father of 2 boys, living in the eastern part of The Netherlands. I'm a sales executive in Mediterranean speciality foods during my daytime job. I try to go to the gym every now and then as well, but my only real hobby is (landscape) photography.
How and when did your interest for photography start?
I actually remember the exact moment I got hooked to photography. It was a cold and foggy sunday morning when I woke up unusually early and decided to go out for a walk with the dog. The mysterious scenery really got to me and I took some random photos with my iphone. When I got home, I immediately started fooling around with the default instagram filters and at the time I thought they turned out pretty cool.
Your Instagram is very successful, how did you achieve this success?
Like many early instagram users, my account grew organically. It was a matter of posting photos on a daily base and being "social" active, meaning liking/ commenting shots and following people.
What is your favorite account on Instagram and why?
There are too many. I'd like to mention a couple however: @albertdros @kpunkka @william_patino are all brilliant photographers
What is more important to you, the mood/story behind your images or technical perfection?I Recently came across an interesting quote "A great photo is not about depth of field, but all about depth of feel" which says it all in my humble opinion.
How do you find your locations? Is there extensive research behind or more of a spur of the moment find?
I always pay attention the surroundings when driving in my car. I then create a shortlist of these potential photo locations. When useful weather occurs, I don't need to think about my options and I can drive straight to the scouted locations.
Natural light is a main component in your photos, what is it that you find so alluring with it?
You don't need to travel to beautiful photo locations because natural light has the ability to make an otherwise random scene look fantastic.
What gear do you use (camera, lenses, bag)?
I own a Canon 650D which most of the time is equiped with a 17-40 f/4 wide angle. Looking to buy a full frame camera in the near future however. Love my camera bags: A Kelly Moore pilot backpack and a Wotancraft Ranger shoulder bag.
What software do you use to process your images?
For my instagram posts I only use snapseed which takes care of a lot of basic and necessary stuff for me.
What is your most important advice to a beginner in photography on how to get started?
Be a weather man. Always keep track of the forecast and set the alarm. You'll be rewarded most of the time.

Who is your role model in photography?
I do admire a lot of people for their photography, but I really don't have a role model. I hope to develop a recognizable signature style and be (as) original (as possible).
Which is your favourite photo and why?
Hard one. Probably the canal -trees -reflection in foggy- Autumn colours-one. A favorite spot ever since I was a kid.