by Editor Peter Walmsley
TRAVELLING
Following on from last month's article on travel photography , having prepared for our trip, we pick up again as the departure day nears. A few tips (with air travel in mind) can ease the journey:
Remind yourself about check-in and seat allocation procedures including new self-service baggage drops and self-service boarding gates

At security screening, put valuables on the conveyor last so no-one can walk off with them

If you have a large camera rucksack, check its weight and dimensions and if approaching or over the limits, wear a confident smile and have a plan B such a sharing equipment with a friend who may not be using all their allowance or using a photographer's vest

Get to gate early to secure overhead locker space if the flight looks full

Double check all timings and connections and whether baggage must be collected between different legs of the journey

Set your watch to destination time immediately after boarding to ease jet lag on long-haul multi-time zone trips

Have a camera to hand for photos through the window
A DIFFERENT APPROACH
You finally get there and you're off. But even with the Shoot List well prepared, it can be useful to explore variations on the main subject. Here are a few ideas on how to approach subjects a little differently:
Add human interest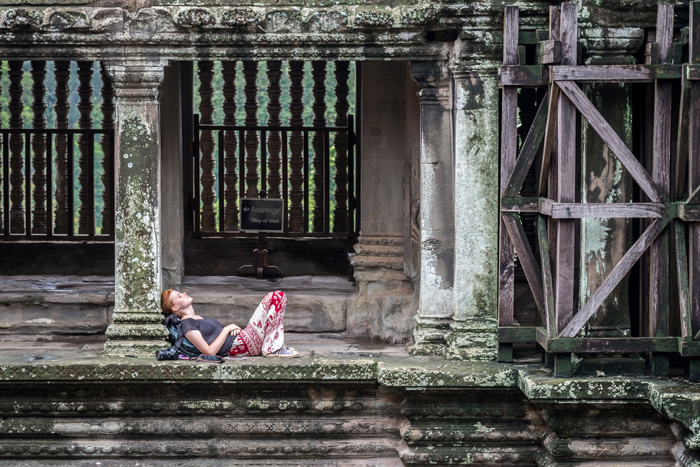 Temple Girl
Water Reflection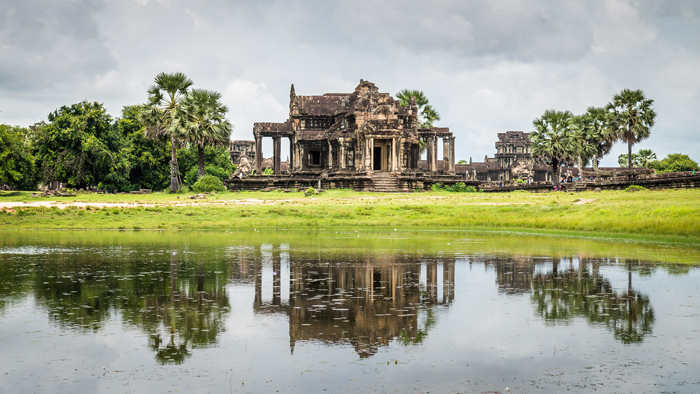 Cambodia Reflection
Try an HDR approach
Cambodia HDR
Look out for dynamic lighting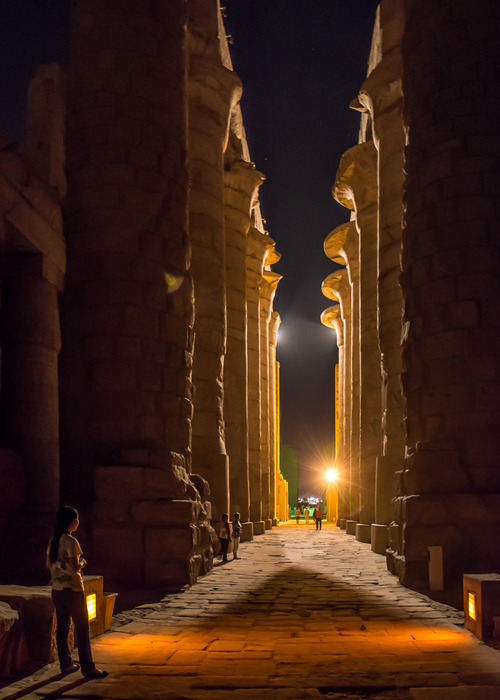 Egypt Lighting
Take advantage of unexpected events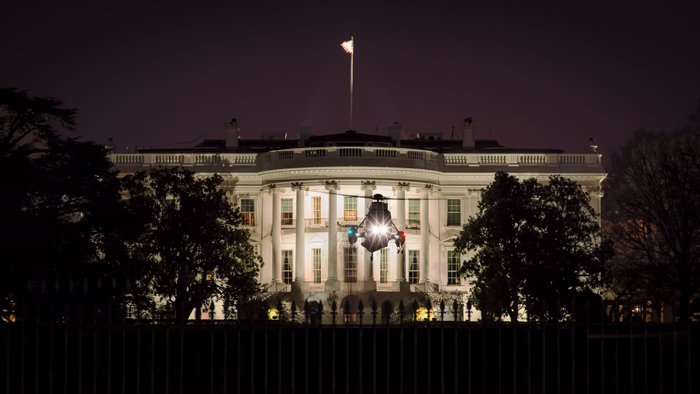 The White House
Atmospheric Haze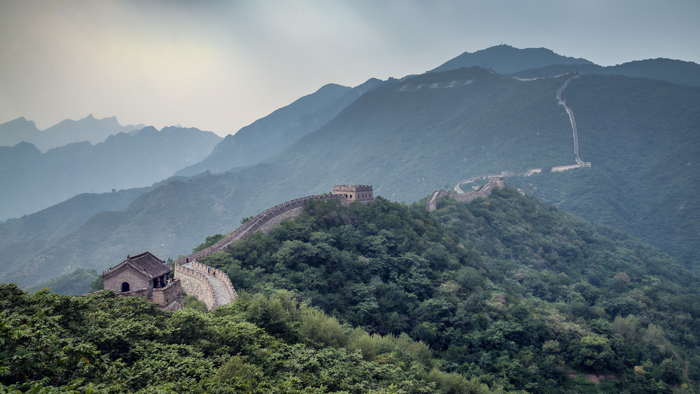 The Great Wall
Long shutter speed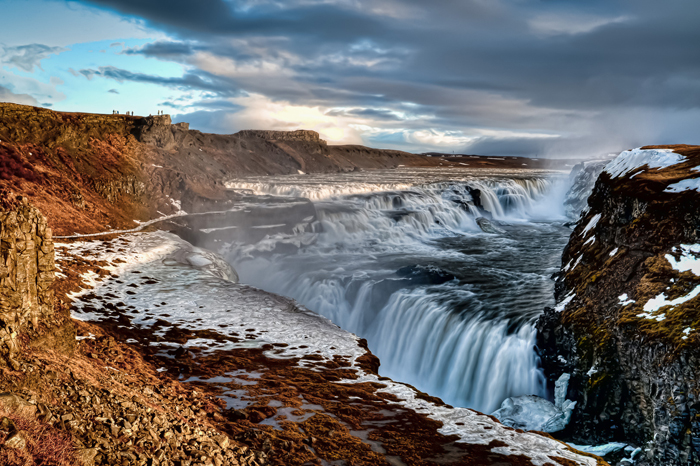 Gulfoss Waterfall
Late evening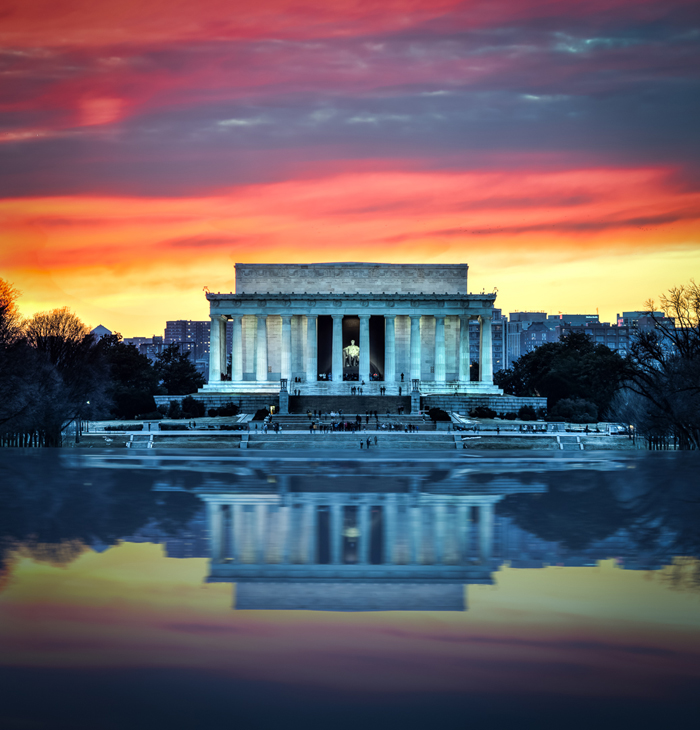 The Lincoln Memoria
High vantage point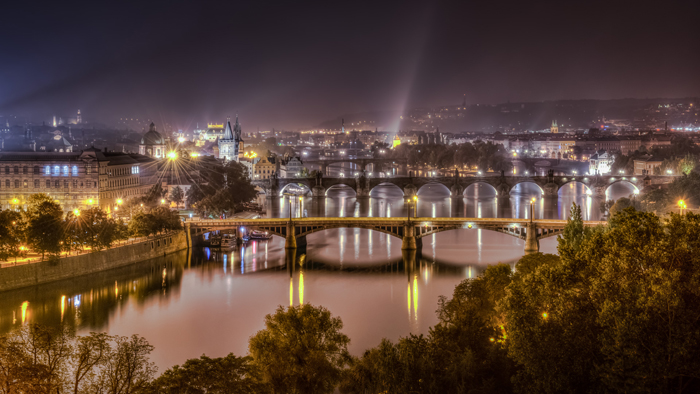 Prague
The 4-image stitch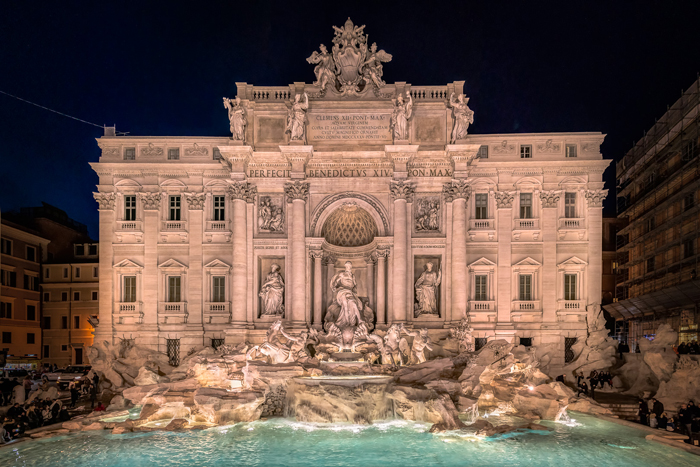 Trevi Fountain
Unusual angles or geometric patterns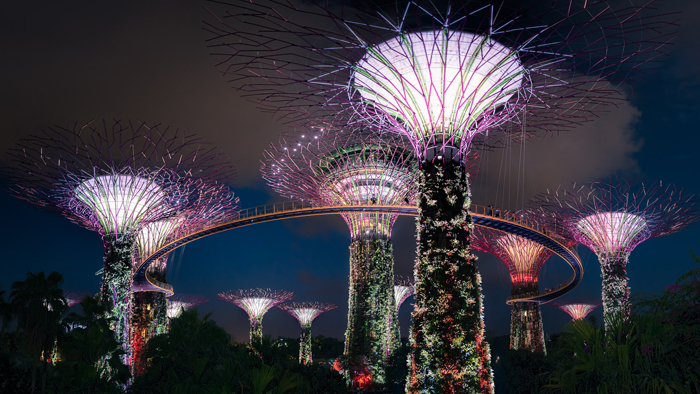 Singapore Gardens
Where the tourists don't go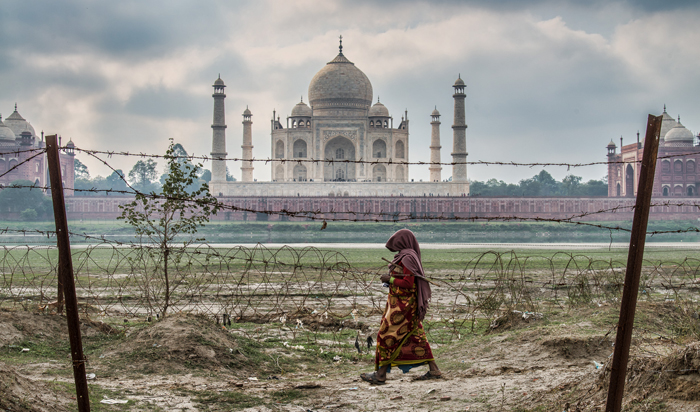 The Taj Mahal
TRAVEL SUBJECTS
At the beginning of this article, I talked about the different classifications of photography which one encounters whilst travelling. To finish off, here is a round-up of the main categories with a few examples and pointers.
Street photography is all about taking candid pictures of people, whether local or tourists, in public places. For me the point of street photography whilst travelling is to capture local culture and the general principles of street photography, looking for a clear message and aided by uncluttered backgrounds, should hold.
The lady cooking corning Cambodia is a clear example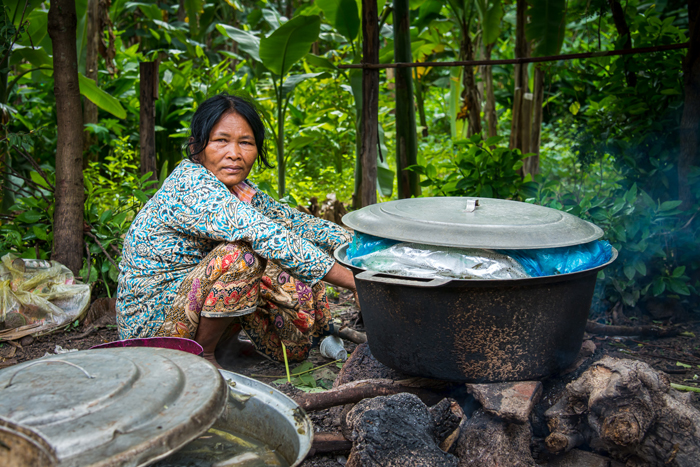 Cooking Corn

Markets are great hunting grounds for photographers, but you need a steady hand, a fast lens and a fast ISO setting to cope with the low light.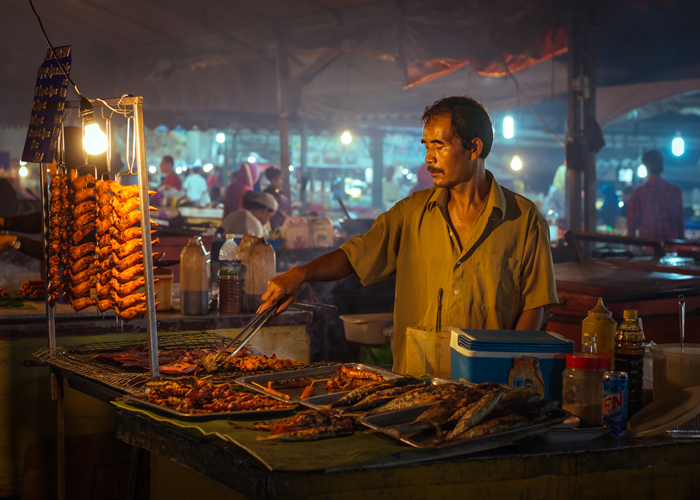 Night Market

The photo of the gondoliers in Venice is helped compositionally with a wide angle lens to emphasise the long, narrow boats and careful positioning of the canal edges to act as lead-in line.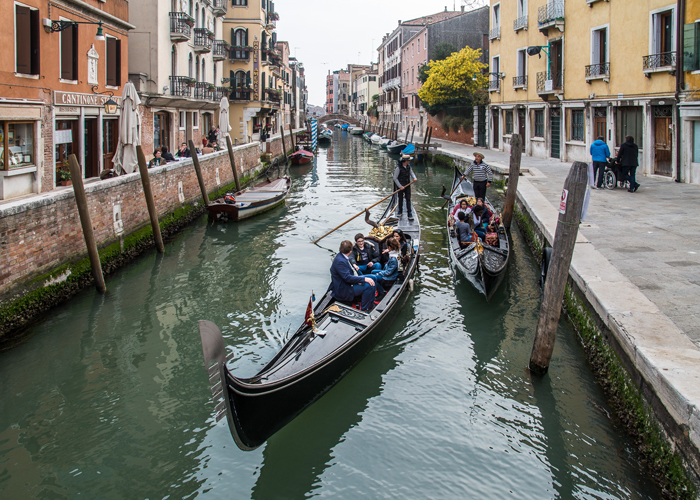 Gondoliers

The drive by is a variation on street photography and takes some technique to get right. Quite often one will be travelling in a car and you see ideal photographic scenes as you go past. If you're on a private tour and it is safe to do so, you can ask the driver to stop but often the subject has gone. But by setting a reasonable shutter speed of 1/500s or higher and an aperture somewhere in the region of f5.6-f8, with some practice it is possible to capture subjects on the move. The technique requires clean or open car windows, keeping an eye out for what's coming up, panning as the subject passes and pressing the shutter when the focus point is on the subject. The hit rate won't be high but you can get images which would be much more difficult on foot.
Tourists would find it very difficult to access this Congolese street market.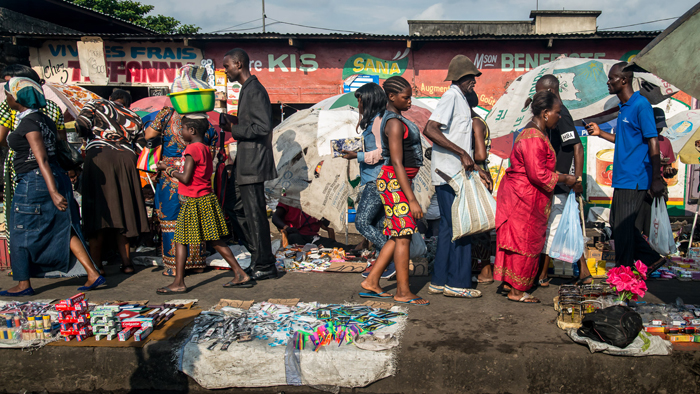 Congolese Street Market.

The lady selling sweet rice cooked inside bamboo as a roadside snack would otherwise be distracted by a photographer.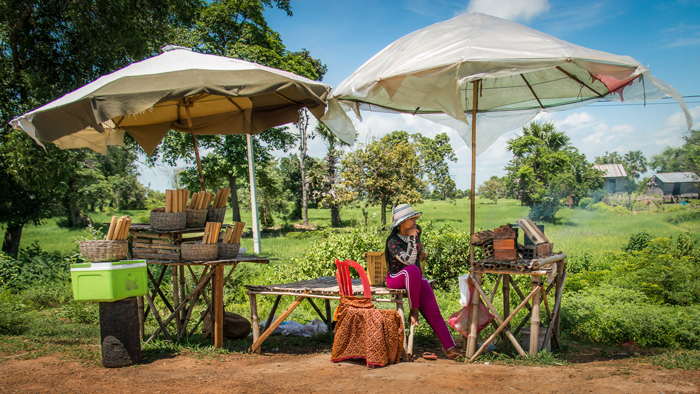 Bamboo Lunch

And capturing the hope of the Indian taxi driver as he waits for a customer would be much more difficult if the camera had been spotted.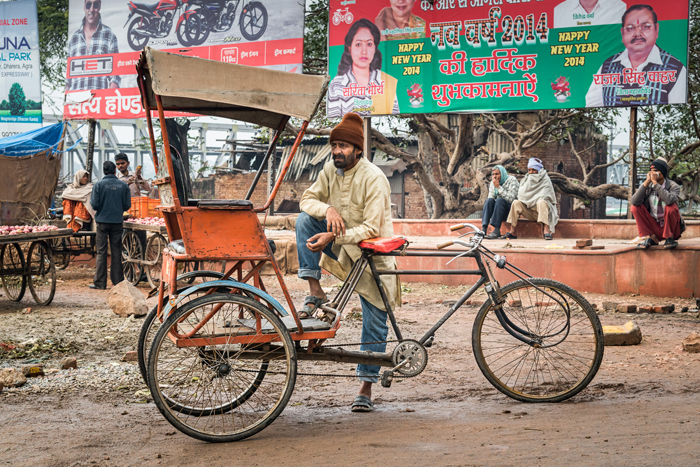 Taxi for Hire

Landscapes and Cityscapes which look different from those at home inspire us to capture the essence of the location. But landscapes and cityscapes, if they are to be more than a record shot require careful planning.
This photo of Mount Kinabalu in Borneo is an HDR shot to retain good exposure of the hillside and keep texture and highlights in the low clouds;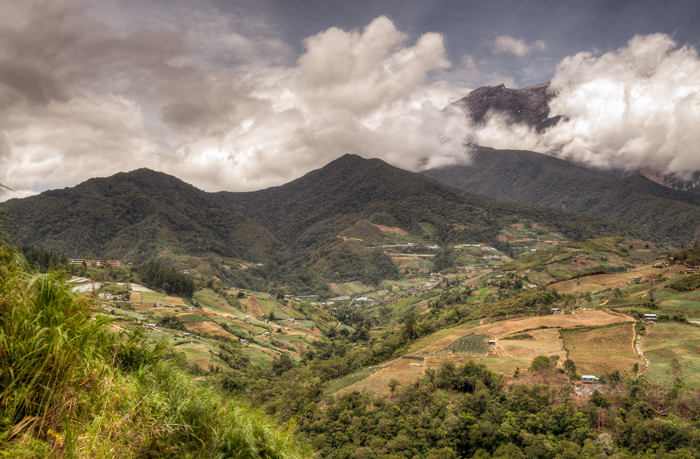 Borneo

The cityscape of Shanghai was also an HDR shot to retain the wide range of exposure but more importantly at night, this required the use of a small travel tripod and careful choice of viewpoint;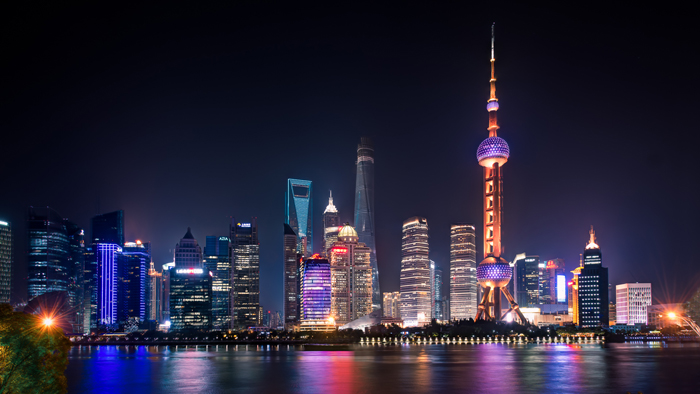 Downtown Shanghai

The last image of Dresden, although taken from a classic position on a bridge overlooking the city, was timed to coincide with the blue hour to contrast with the yellow floodlights. Again a tripod was required and a good deal of walking up and down the bridge to get the lead-in lines from the right hand bank and left hand reflections;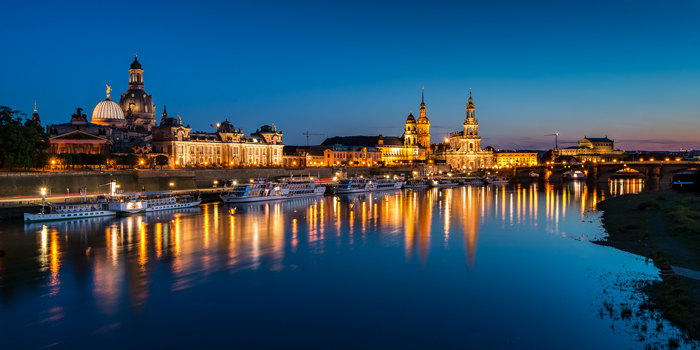 Dresden

I hope that this tutorial has given some tips and inspiration. Happy travelling!
Peter Walmsley