Can you briefly tell us about yourself, your hobbies and other jobs, Steve?
I am Canadian, and a retired printer. When I was a teenager I bought an SLR camera and a couple of lenses because I wanted to look cool. On a whim, I bought a developing kit. When I saw the first print appear magically in the developer tray, I was hooked. The hobby became an obsession, and then later a career.

How have your history and life experiences affected your photography?
My Dad took a lot of pictures - family events, scenery, and, because he was a pilot, of aircraft. I grew up thinking that carrying a camera everywhere was a natural thing to do.
Learning to print was fundamental to my growth as a photographer. At 18, I went looking for a job, and, as luck would have it, found one in a home portrait studio. The black and white portraits were shot in customer's homes with 5x7 cameras and hot lights. My job was to print and process the proofs. After that, I worked in a bigger studio with its own color lab where I learned to make color prints,process film, and retouch. I shot a few weddings, portraits, and commercial jobs - but for the most part I printed. I was there for 10 years. Later, I started my own printing business and ran that for about 30 years. In 2004 I switched to digital printing.

Which are your most important experiences that have influenced your art?
I hesitate to call it 'art', but at some point I began to understand that photographs could go beyond pretty snapshots and actually mean something. They could express ideas and emotions. I discovered that doing something creative could ease the pain of personal setbacks. Since I was a photographer, my creative act was to make photographs. To my surprise, one of my angry little screams, titled 'Nullity', was chosen for a Provincial Arts Festival. That felt good, so I did more. I had photos accepted for the next two annual festivals, and exhibited in local galleries and businesses. Even sold a few prints (a very few).
Another important experience is the ongoing one here at 1X, working in the Critique section. Looking at pictures in depth, writing about them, and reading what others write is a wonderful way to learn.
Submitting my photos and having them rejected by the general membership as well as the official Curators has been a humbling experience, and I value that. I learn from it. Too much ego, although it does feel good, is not helpful to a photographer.

What first attracted you to photography?
The glamor attracted me, but of course that turned out to be an illusion. Then the magic of the darkroom hooked me. Digital is magic too - but not the same magic.

Describe your overall photographic vision.
There's an apocryphal story about musician, Louis Armstrong: It was 1930s, New York City, and people were raving about his unique style. An interviewer asked him "Man, how do you get that sound?", and his response was simply "I love these notes." In photography, we love details, tones, textures, but most of all we love the light. If we can't explain further than that, it's all right.
By the way, Louis Armstrong also said "We all do Doh, Ray, Me - but you have got to find the other notes yourself."
Why are you so drawn by photography?
I'm not sure I have a 'style', but I do like montage. Perhaps that's because of my years in the darkroom before Photoshop made things somewhat easier. To stick several images together coherently was a real challenge, and it seemed that such an image could say more than a single frame, no matter how beautiful that was.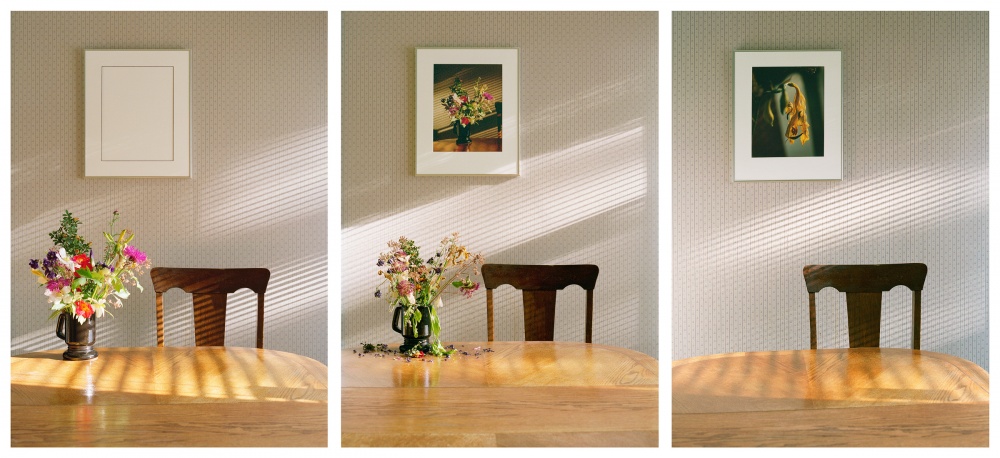 What is more important to you, the mood,/story behind your images or the technical perfection?
I've never made a technically perfect photo in my life, so I'll have to go with mood/story.
As Mr. Adams said, wisely, "There is nothing worse than a sharp image of a fuzzy concept." I much prefer photos that make me think or feel to those that are 'sharp . . . but dull'. Images with flawless technique can be delightful, but it's nice if they also have some of that elusive soul or substance.

What generally is your relationship to your subject matter beyond being an observer?
Being an observer is where it starts. Photographers observe things more closely than 'normal' folks. I usually have an appreciation for the subject, or some aspect of it, and sometimes even a fascination.

Do you prepare carefully the locations where you are intending to photograph?
No, not really. For a landscape, I will sometimes move a branch out of the way or pick up some litter, or wait for clouds – that sort of thing. I confess that I'm often quick and sloppy when shooting and have to fix things later in Photoshop.

What gear do you use (camera, lenses, bag)?
I currently use Canons - a 6D and a G-15. I have some nice Canon lenses, and some vintage ones on adapters - more than I need, really.

What software do you use to process your images?
I started with Photoshop in 2004, and have stuck with it. I have NIK and various others, but rarely use them.
Can you tell us something more about your work flow?
I see things that interest me and I click. When editing, I usually just jump in and start tinkering. It's careless, I know. Sometimes when I'm excited about a new photo I'll spend an hour working on it before I realize that I've been editing the JPEG and haven't even processed the raw file yet. D'oh!
If the photo seems important, I'll spend a lot of time at it. Once, in the film era, I spent five full days to make two 20x47 inch prints. That was 'Leaves'. It was made without a camera.


What is your most important advice to a beginner in ... photography and how do you get started?

Getting started is a matter of making many pictures, and looking at many more, but also taking the time to study and dissect them to see how they work - or don't work.
As for advice to beginners . . . . You must slow down, grasshopper. :-) When you point the magic black box at something, stop and ask yourself what is it about this thing that intrigues me? - then use your skills to show that aspect to best advantage. Use your tools and tricks to further the theme - not for meaningless eye candy. (Unless, of course, eye candy is your theme)
Too much ego can get in the way. It's very difficult to judge your own photos. Sometimes aging them for months or years helps you see them more objectively.
Make your photographs to please yourself. Trust your instincts. Lao Tzu wrote this over 2000 years ago, and it's still true. "Do your work, then step back. The only path to serenity."
Also, post your photos in the Critique section for encouragement, helpful ideas and advice. (shameless plug).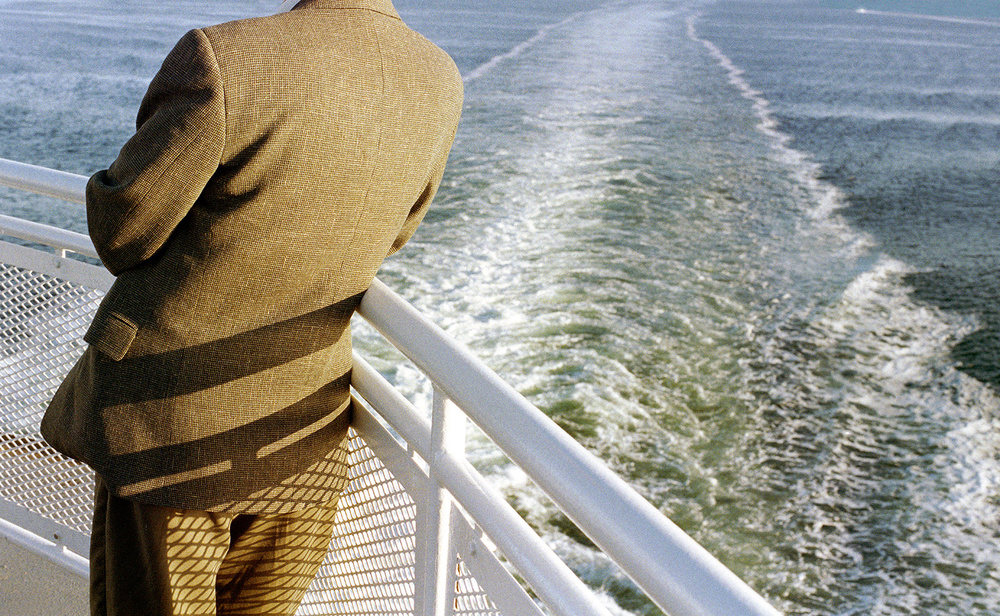 Who are your favorite photographers and more importantly, how has your appreciation of their work affected how you approach your own photography?
I don't have favorite photographers so much as favorite photographs. Sally Mann, for example - I don't really care for much of her work, but 'Candy Cigarette' is absolutely brilliant. Weegee's 'The Critic', Ralph Eugene Meatyard's 'Boy With Flag', Robert Frank's 'Convention Hall', Paul Strand's 'Young Boy, Gondeville, France', Crewdson's cinematic views of small town America, and many more have inspired me. There are many photographers represented in my 'Inspiration' folder. Salgado, Uelsmann, Arbus, Erwitt, Brandt, and Anonymous . . . too many to list. There are so many wonderful images. They remind me of what is possible, that some photographs can inspire - comfort - and make us think and feel.

Is there any specific photo taken by another photographer that has inspired you a great deal and why?
That would be "The Critic" by Arthur Fellig (Weegee). He was a news photographer and most of his pictures were straightforward record shots of crime scenes - but "The Critic" says so much about human nature. It's a very simple image, but to me it's a reminder to try and be humble and not criticize others - to 'seek first to understand, and then be understood'. It's rumored that Weegee found the woman in a bar and paid her to stand there and glare at the society women - but it doesn't matter to me how he did this - he just did, and I love it! In fact, I look at this image every day before I begin critiquing in the 'Critique' section of 1X. :-) There are numerous copies on the web.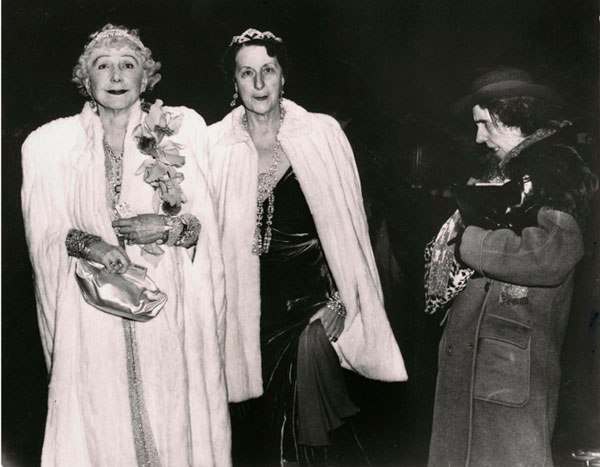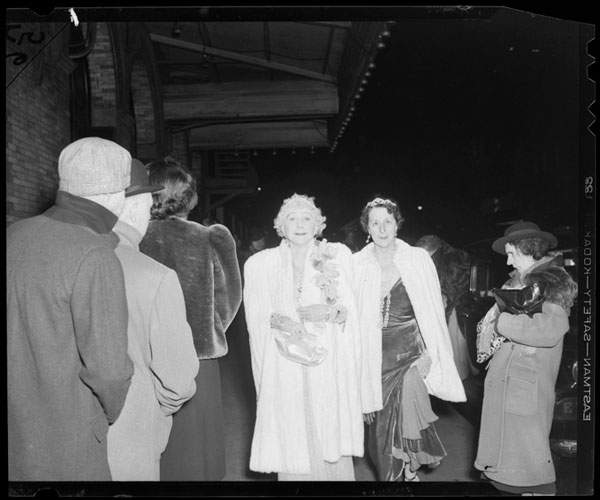 Are there any specific directions that you would like to take your photography in the future or any specific goals that you wish to achieve?
Small projects - try some lyrical, misty closeups with some old Meyer-Optik lenses that I found recently; try for the perfect Milky Way shot; finish printing all 400 files in my 'Best Of' folder; and there's always more to discover in Photoshop, even after 12 years of practice.
The poet,Robert Frost, wrote "A poem should begin in delight and end in wisdom." I'd like to make just one photograph that did that.

Describe your favorite photograph taken by you and why it is special to you?
That changes from year to year, but for now, I think 'Faith' is a photo with a good message. It may seem like a snapshot, but I'm hoping viewers will see something more in it. The child is only two years old, but knows by instinct that it must care for others. I thought it was simple, sweet, and gives us hope for the future. Perhaps someday we will learn to live together and love one another.


Is there anything else you wish to add, and what do you think about 1X as a home base for your work?
I've been a member of several photo websites. 1X is the best, without a doubt. The photographs are excellent, often brilliant, and sometimes inspiring. The people here are very polite, supportive, thoughtful, and knowledgeable.