Visual Poetry, or Concrete Poetry, is a particular genre of prose written in such a way that the words/stanzas form a pattern, usually related to the subject-matter of the poem, such as this poem called "Bye."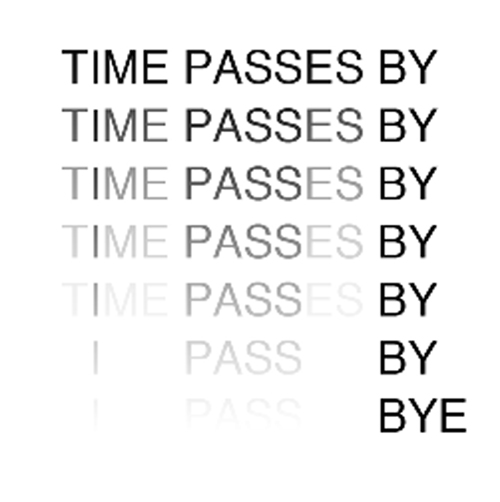 For this article, I have taken "poetic license" to describe photography in the terms of Visual Poetry. To me, I can't think of a more apt description of photography.

Photography is an artistic cousin of Visual Poetry. Pixels (I will use a digital example here) are the "words," and the foundation of a photograph. A photographic image, then, is the alchemy of light, the physical world and the unique perspective of the photographer.

Photography uses visual imagery to convey a story, a mood, or an idea without the freedom of words to aid us. We are challenged by the limitations of light, visual composition, and the scene itself to "write" the poetry we see with our eyes using a camera instead of a pen. Like the creative process of writing a poem, many versions end up as crumpled pieces of paper in a waste bin or, in the case of photography, as images sent to virtual trash bins on our computer.
The most successful images (and poems!) touch us because they provide a lyrical expression of our world that resonates on an emotional level. Like a poet, a photographer documents the human condition, captures the breathtaking power and beauty of nature, shares a mood, or tells us a story from their unique perspective.

Making a selection for this article was challenging and humbling. There are so many examples of images on 1X that tell a story, evoke emotion, and, frankly, reminded this author of the infinite creativity of humans. What was interesting, however, was that poetry and photography are often linked in images on 1x: the image's title may be a shard of a known poem, the image title reads as if it is the start of a poem, or the word "poetry" is a keyword or part of the image's title. What was universal, however, is the fact that the images were themselves "Visual Poetry."

To be sure, creating art is not, generally speaking, as straightforward as saying "I think I will create a piece of art today!" Instead, we conceptualize an idea and begin a journey fraught with challenges to turn an idea into the expression we envisioned or that evolved through the creative process.

As photographers, some days the light does not cooperate and what we conceptualized is not possible, but may lead in a new and equally creative direction. We use the palette the universe gives us to "write" a different narrative. Perhaps this helps us grow as photographers, as visual poets, as we document our interpretations of the world through a viewfinder.